Informed Choice Essay Sample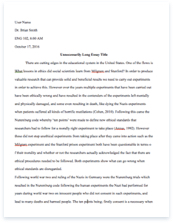 The whole doc is available only for registered users
OPEN DOC
Download Essay
A limited time offer!
Get a custom sample essay written according to your requirements urgent 3h delivery guaranteed
Order Now
Informed Choice Essay Sample
Informed Choice involves the exchange and understanding of relevant information so that a knowledgeable, reasoned and un-pressured decision can be made by the health care Consumer, or the Consumer's delegated representative, who has the competence and legal capacity to make such choices: Informed Choice means that families can make knowledgeable decisions, which reflect their own culture, values and views. It is based on access to comprehensive, unbiased and evidence-based information, about the full range of options. An approach to service provision that promotes Informed Choice is one in which: Service providers adopt open and flexible policies that effectively endorse a range of possibilities Services and professionals make no value judgements about one option over another and this stance is reflected in their strategic decision-making and resourcing Families are supported to reach decisions in ways that are sensitive to their individual strengths, resources, needs and experience Informed Choice is not seen as a one-off decision but as an ongoing process.
There are certainly quite a few individual capacities that may affect people being able to make an informed choice these include, Physical disabilities – deafness, blindness and other various special needs also if you are living in a country which is not your native language this can create barriers to making informed choices as you will more than likely be unable to understand all the relevant information you may need to make such informed choice. In TLC we try to gather as much information as we can by using our child information pack given to every parent before the child starts in our nursery. In this pack parents are able to let us know of any special needs their child may have or concerns they might have about their child whilst in our care, we find this information extremely valuable as it enables us to put an education plan in place to support the child's development and to help them make informed choices in the future.