Insight on Edward Snowden Essay Sample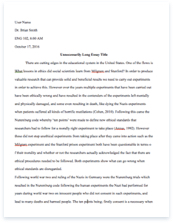 The whole doc is available only for registered users
OPEN DOC
Download Essay
A limited time offer!
Get a custom sample essay written according to your requirements urgent 3h delivery guaranteed
Order Now
Insight on Edward Snowden Essay Sample
One of the biggest controversies in current events is the debate on whether Edward Snowden's leaks of private information are justified. In exposing the actions of the U.S. government and the N.S.A., Snowden has incited both support and anger from people all around the world. Most arguments on this subject have taken polar viewpoints to the issue; however, in order to resolve this debate efficiently and effectively, it is necessary to propose a give-and-take solution that is agreeable to both sides. While it is true that Snowden should receive some form of punishment for his actions, it is also important that substantial adjustments be made to the activities of the U.S. Government and N.S.A.
On one side of the argument, citizens hail Snowden as a hero for disclosing information regarding the lack of privacy in their lives. He is admired for his courage and willingness to jeopardize his own safety so that people would be properly informed of the government's actions. John Cassidy expresses the opinion of many Americans when he acknowledges that "Snowden has brought to light important information that deserved to be in the public domain" ("Why Edward Snowden is a Hero"). His continued quiet rebelliousness towards the United States Government has inspired many strong opinions towards the government's actions and towards Snowden's own safety.
The opposite side of the debate states that Snowden's actions were unjustified. While the leaking of information was a public service to many, it was also a risky move that may end up doing the United States much more harm than good. One argument states the possibility that Snowden's argument is unfounded. Another considers the significant cost of his actions, and another acknowledges the international threat that the United States has possibly been exposed to. In his article, Jeffrey Toobin states that Snowden was wrong for "decid[ing] to break the law and disclose what he had sworn to protect" ("Edward Snowden's Real Impact"). People strongly believe that Snowden's information leak will only be destructive towards himself and to the United States.
Amidst these two arguments, there is a common ground that exists. Both sides admit that the government's current surveillance practices are somewhat excessive, and intrude on a person's privacy. Likewise, almost everyone can acknowledge that Snowden's actions, however heroic, were against the law and merit some form of punishment. Simply put, both Snowden and the government did something wrong, and both should have to pay the consequences.
In order to reach an effective solution, the two sides of the argument must agree to a compromise. As indicated before, Snowden will have to receive the just punishment for his leak, and the U.S. Government and N.S.A. will be strongly pressed to make modifications to their extreme level of surveillance. This way, both sides give a little to gain a little in return. With this agreement, the majority of the public, and even Snowden himself, will be satisfied with the outcome of the debate and the improvements to come.