Integrating Psychological Behavioral Health Risk Essay Sample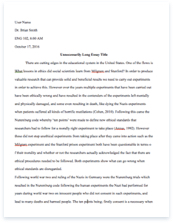 The whole doc is available only for registered users
OPEN DOC
Download Essay
A limited time offer!
Get a custom sample essay written according to your requirements urgent 3h delivery guaranteed
Order Now
Integrating Psychological Behavioral Health Risk Essay Sample
It was within this new environment, through the culmination of disaster and response events, that the field of disaster behavioral health was born. Disaster behavioral health refers to mental health care, substance abuse control services, and stress management measures provided prior to, during and following a disaster event for both the victim population and responders. Reinforcing overall federal responder resilience is especially vital in the face of ever-increasing natural/weather event frequency and severity and can be accomplished through multiple strategies.
These include: leadership and supervisory support; responder self-assessments, stress-regulation and stress-mitigation techniques, as well as unqualified access to mental/behavioral health care professionals as indicated. at HHS each enlistment source may have a variety of professional disciplines (physicians, nurses, counseling psychologists, certified safety professionals, industrial hygienists, occupational or respiratory therapists, social workers, toxicologists, laboratory scientists, epidemiologists, health communicators, ergonomists, other social scientists, etc. ) and, some may be able to construct specific teams based on public health need or function (e. g. , case ascertainment, syndromic surveillance, environmental assessment, medical support for shelters with special needs occupants, etc. ).
Integrating Psychological/Behavioral Health Risk Management into Contingency Planning. In order to protect the physical and mental/behavioral health of federal responders, HHS maintains force protection policy, provides training and education, directs leadership involvement and encourages emotional distress management and counseling when required (interviews, DBH CONOPS ).
Integrating psychological and behavioral risk management into contingency planning. Risk management during crisis. What are the consequences of psychological trauma—dysfunction and harmful coping skills (drugs, alcohol, risky sex, recklessness), which can then lead to mental illness. Can we conduct risk assessments on emergency responders? There is some evidence proving the usefulness of pre-screening in this type of population. Even without pre-screening, empirical evidence provides a pathway, made up of several interventions and therapies, to mitigating illness and increasing resilience
Including training and education, leadership involvement, workplace policy, and emotional distress management and counseling. Rationale Personnel deployed in support of Department of Health and Human Services' (HHS) federal responses to natural or manmade disasters, terrorism, severe weather events, humanitarian crises, public health emergencies, and other National Special Security Events may encounter multiple types and varied severity of stressors or experience psychological trauma in the performance of their assigned duties.
Repeated exposures to such stress and trauma make disaster and emergency responders prone to compassion fatigue, burnout, primary or secondary post-traumatic stress, depression, anxiety, and substance abuse (Mash et al. 2013; Reissman & Piacentino 2011). The Department of Health and Human Services is obligated to provide policies, guidelines, measures, and activities for myriad behavioral/mental health force protection endeavors to help mitigate and proactively address these adverse outcomes throughout all stages of the federal response operations deployment cycle (i. e. , before, during and after disaster response activities) (PAHPRA 2013; NIOSH 2012).
To that end, the Assistant Secretary for Preparedness and Response, the responsible agent for federally-supervised emergency response operations, provides the policy framework to fulfill that obligation (DBH CONOPS 2014. Since December 2011, the Disaster Behavioral Health Concept of Operations (DBH CONOPS) has codified ASPR's federal policy governing mental/behavioral health force protection during federal response operations.