International Business-Global Studies China investment in Tanzania Essay Sample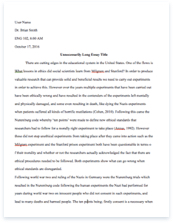 The whole doc is available only for registered users
OPEN DOC
Pages:
Word count: 1521
Category: china
Download Essay
Get Full Essay
Get access to this section to get all the help you need with your essay and educational goals.
Get Access
International Business-Global Studies China investment in Tanzania Essay Sample
Tanzania is in the East African Region and has been in good relation with China since 1994 when Zanzibar and Tanganyika united to form the current republic of Tanzania. The first President of the republic of Tanzania Julius Nyerere spearheaded the country to build up a friendly relationship with China which was calumniated by signing of a treaty of friendship between United Republic of Tanzania and Peoples Republic of China in February 1965 (The People's Republic of China, 2003). This relationship had been in existence up to date and was followed up with several other agreements in other fields of health, trade, culture and economy between the two countries. China has invested heavily in Tanzania since then. The most resent event between the two countries is, marked by the visit of the president of Peoples Republic of China Hu Jintao on February, 2009 in an investment venture when he donated 150 Million Yuan which is equivalent to $21.95 Million as aid gift to Tanzania (Obulutsa, 2009). So far China has contributed to the Tanzania's economy $2 Billion in form of aid since 1960's which enables it get largest percentage of Chinese Aid to Africa (The Editor, 2000). These prove that of a good working relationship between the two countries still exist up to date.
Road and Railway
This is the longest and still existing investment of China in Tanzania. In 1960's when China had extreme shortage of funds to build its economy gave an interest free loan of $680 Million to Tanzania. Towards the construction of Tanzania Zambia Railway which is 1,860 Kilometers long from the capital city of Tanzania Dar es Salaam to Kapiri Mposhi city in Zambia. The Chinese use their labor to construct the railway because Tanzanians didn't have the skills required for such construction. The Chinese worked under harsh weather conditions and persevered deadly diseases and attack by animals but they did not relent. This railway is the largest over seas aid project which China had financed to its completion.
The railway run through high mountains and deep valleys the railway line had 320 bridges, 22 tunnels and 93 stations this proves the magnitude of the project. China continued to provide technical support, interest free loans and consultation services until towards the end of 1999 when the project was complete, by then it had dispatched three thousands experts on the project. The railway becomes a major communication link between the two countries. Recently Chinese Companies have been awarded tenders by the government of Tanzania to construct new roads and upgrade the existing ones with projects which are ongoing up to date.
Building of factories
            China has played a major role in industrialization of Tanzania, having built more than one hundred factories up to date. The factories built are in different economies such as agriculture, mining and shipping among others. These companies have been beneficial to both countries with provision of labor to the locals and mass production which Tanzania export to other countries while China earn revenue on sales and imports from those factories at subsidized cost (The Editor, 2000).
China has embanked recently to venture on investment in power sector to address power shortage in the Tanzania. China is setting up hydro-electric power plants in locations which will be confirmed soon based on a feasibility study which is being done this was confirmed by the director of Tanzania Investment Mr. Emmanuel Naiko. If the project succeeds and it has high potentiality, China will operate it as a private foreign player to supply hydro electric power to the international grid. A delegation of Guangdong Construction Engineering Co Ltd, accompanied by sixty businessmen is exploring the viability and potentiality of the project. Among them are potential investors in trade, agriculture, infrastructure and fishery.Chinese investors and trade
Most Chinese have invested in Tanzania from expatriates such as Doctors who have set specialized clinics in cities of Tanzania and electronic merchandisers who are making good sales due to high demand of electronic devices and gadgets (The Editor, 2000). The increased number of Chinese in the country has resulted to investment in Chinese hotels which are common features in cities of Tanzania which has consecutively attracted more visitors to the country as tourist.  More tourists are visiting the country which is rich in culture and wild life. Chinese visit the country to view tropical and savanna animals in their national habitats which has boosted in tourism earning of the country. The country also has the Great Rift Valley which is a geographical phenomenon which attracts a lot of tourists. The flights between the two countries have increased with time owing increased frequent visitors between the two countries.
Apart from personal investments new companies with Chinese investments have increased tremendously they include agricultural, transport, pharmaceuticals among others. These have boosted the Tanzania's economy by employment and taxation which China gain in revenue from sales. Tanzania has also benefited in improved medical services offered by the Chinese and availability of medicine from the pharmaceutical companies which China has invested in.
  China has also bought large ranches of land which they cultivate mostly fruits and vegetables. From the fruits farms they process and package fresh fruits or extract juice which they package and sell to the locals, export some and a large number of it is exported to china at subsidized costs. These are an investment strategy which China has adopted to mitigate food shortage problems in their country.
China import from Tanzania has been increasing by the day from products of the Chinese companies, factories in Tanzania and locals. Chinese is a major importer of tea and species grown in Tanzanian high lands. The two governments have agreed to subsides costs and reduce tariff to exports from Tanzania. This has encouraged China to import goods in large numbers for supply to its large population.
The china government has also invested in provision of clean safe water to the local. The project is worth $11.73 Million and is expected to be accomplished in two years time. The project is located at Wami River Bridge which is 160 Kilometers from the countries capital city. The project shall provide seven thousand and two hundreds tons (7,200) of safe clean water. The project will be fitted with ten (10) tanks and five (5) booster stations which shall guarantee smooth flow of water to the capital city. This shall be a private venture by the Government of China as a private venture in provision of clean water supply.
Minerals and natural Gas
Tanzania is rich in minerals from gold, diamond, precious stones to natural gas. These are some of the natural resources which are not exploited. There are several Chinese companies which are mining minerals in Tanzania and exploring in prospects of getting minerals to mine. The most resent project is a funding of $ 6 Million by Tianjin Institute of Geology and Mineral Resources of Peoples Republic of China to explore Douglas Lake in search of Gold. This is an equity investment which will be used to explore and finance the project which will earn Tianjin 20% ownership of the project. This will be an achievement towards China involvement in Mining exploration and extractions. Today Tanzania is the third largest producer of Gold in Africa and the Gold reserves are not yet exploited.
            China has also participated in financing sporting and recreation centers and stadiums. China has recently built a national sports stadium with seat capacity of sixty thousands (60,000) at a cost of $40 Million. This is termed as the second largest Chinese project after the railway.  At present the country has more than 70 Chinese firms which has invested in it and the trade between the two countries have increased with 48% from the previous year to stand at $ 1.2 Billion
ConclusionThe influx of Chinese investors in Tanzania is attributed to good relationship between the two countries which had been maintained for a long time. Tanzania is also a large country with a lot of natural resources which are not exploited and it enjoys peace and political stability as compared with other countries in the East African region. The country also has a lot of minerals and have recently instituted new mining act which has encouraged many international mining companies to venture into the country. China has been facing stiff competition from other United Kingdom and Kenya which have realized viability of investment in Tanzania and they have taken a lead, as the first and second foreign investors respectively. China has added advantage over them such as long relationship between the countries, has general aptitude o hard work, they apply hand on management style and also enjoys cheap capital and labor.
References
The Editor, (2000). Eyewitness of China Tanzania Friendship. Retrieved on Apr 20, 2009 from http://english.peopledaily.com.cn/200010/11/eng20001011_52355.html
The People's Republic of China, (2003). Bilateral Relations. Retrieved on Apr 20, 2009 from http://www.fmprc.gov.cn/eng/wjb/zzjg/fzs/gjlb/3099/
Obulutsa, G. (2009). China's Hu in Tanzania, offers lavish aid. Retrieved on Apr 20 2009 from http://www.alertnet.org/thenews/newsdesk/LF128236.htm