International Human Resources Management Essay Sample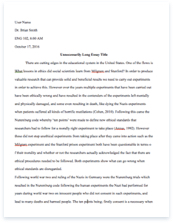 The whole doc is available only for registered users
OPEN DOC
Download Essay
Get Full Essay
Get access to this section to get all the help you need with your essay and educational goals.
Get Access
International Human Resources Management Essay Sample
Since a decade, a rapid change has been observed in practices of business environments in different parts of the globe due to swift growth of globalization. A significant importance is now given to employees and their related issues that resulted in the emergence of human resource management that is now considered as one of the most imperative components of business environment. (Briscoe, pp. 11-12, 2004) In specific, a significant importance has been given to the process of recruitment that decides the introduction of new employees, as well as, promotion of existing employees in the company. One of the major factors of such importance to recruitment is that success of every organization depends on the working capacity and efficiency of its employees. In other words, effective recruiting procedures decide the future effectiveness of different procedures carried out in the company.
            A number of companies advertise vacancy positions in print media, in order to attract and recruit new employees; however, nowadays, it is been observed that many companies are putting efforts in promoting an existing employee that results in a number of benefits for the organization. (Harzing, pp. 23-25, 2004) One of the major benefits is experience of existing employees that does not require any introductory training session for the promoted employees. On the other hand, promotion of existing employees results in new vacancies on lower level positions that have to do a little with the success of an organization. (Cebula, pp. 45-46, 2006)
In this way, employers are able to recruit beginners and fresh graduates for such positions, rather than putting their efforts on finding and recruiting experienced and competitive individuals for higher positions. (Brewster, pp. 20, 1999) In this respect, a number of companies are now referring for the promotion methodology of existing employees during the process of recruitment that plays a significant and crucial role in the success of an organization, (Harris, pp. 40, 2003) and thus, has been given importance in the field of human resource management. Conclusively, the paper has discussed some of the significant aspects of recruitment process.  It is hoped that the paper will be beneficial for students, teachers, and professionals in better understanding of the topic.
References
            Anne-Wil Harzing. (2004). International Human Resource Management. Sage Publications.
            Chris Brewster. (1999). International HRM. Routledge.
            Dennis R. Briscoe. (2004). International Human Resource Management. Routledge.
            Hilary Harris. (2003). International Human Resource Management. CIPD Publishing.
            Richard Cebula. (2006). Handbook of Research in  International Human Resource Management. Edward Elgar Publishing.