International Marriages Essay Sample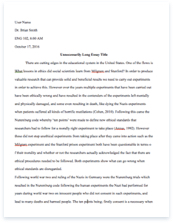 The whole doc is available only for registered users
OPEN DOC
Download Essay
A limited time offer!
Get a custom sample essay written according to your requirements urgent 3h delivery guaranteed
Order Now
International Marriages Essay Sample
Marriage is one of the important moments in peoples lives. People want to choose their spouses and always want to make a good decision concerning marriage choice. Usually, women and men prefer to marry someone from the same country, nationality, or religion. Why do they prefer to do that? The truth is, people do not want to lose their cultures, others do not want to speak another language, and others worry about living far from their intended families.
One of the main established systems in a persons life is ones culture, which sometimes includes the religion, too. It is very difficult for people to change their dogma, beliefs, and traditions, which they have become accustomed to. In the case of a transnational marriage, some people have problems with the adaptation and adjustment to new customs and new language.
Speaking another language is the second unwanted alteration for some people. Usually this fact can lead to a quarrel in international families, where one has to know the language of the other, or both spouses have to speak, for example, English or another language, which can be understood by both.
Even though there are a lot of transnational marriages, where people separate with their families, usually, women have to do the moving to another country. And the fact is that leaving ones family, especially a mother, can be very difficult, especially for girls. This is why some young women prefer to date and then marry a person from the same country and, sometimes, from the same city.
Actually, people usually do not prefer or know when they will fall in love and with whom; it just happens. After it does happen, they will have to decide what to do and what they want. Maybe they will think it is better to marry a person from the same country because a couple will be able to communicate better, to understand better, and to have children, whom they will teach together. But transnational marriages have as much positive sides as international marriages, which some people do not notice, because they think that marrying a person from another country means to start a new life and leave everything in the past, in the homecountry.