Invention – City Of The Future Essay Sample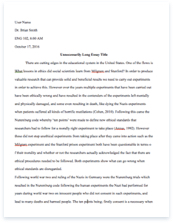 The whole doc is available only for registered users
OPEN DOC
Download Essay
A limited time offer!
Get a custom sample essay written according to your requirements urgent 3h delivery guaranteed
Order Now
Invention – City Of The Future Essay Sample
1. How do I envision the city of the future?
My vision of the city of the future may be considered a bit too positive, however that is what I believe it would be like. So, primarily I believe all the issues with public transportation system will be resolved and there would be no more traffic jams. All the transport would be powered with electric engines, and no more carbon dioxide emissions would come from the buses like they do nowadays. Also, lots of people would be using underground transport, i.e. subways, since it would be comparatively cheap and people would be able to get from one distant point to other times faster than when moving on the surface. Probably there will also be flying cars or some kind of new transportation so we can travel faster and cheaper with new technology, which doesn't pollute. When the new blocks would be built, there would be necessarily a park or at least a little square with a lot of trees and green grass, since it would be really important for the people to have a place to spend their free time at. Recreation would be really important, so there would be way more parks in the city, allowing people to forget they live in the city for at least a few hours.
Such parks would be accompanied with small lakes created for the general public's entertainment and relaxation water has a really calming effect. More and more new theaters and movie cinemas would be constructed. City is not only about job opportunities, its core essence is providing joy to the people who live in it. These live performances would be a vital part of the city life and would surely be popular among the citizens. In addition, every single person would get a chance to find something that fits him or her. Nobody would feel left out since social services and social networks would have gained a lot of power in society so that they will find all kind of activities and "possible friends" compatible to you, so they make sure people's lives would be happier and ensure that every new day would only bring joy. These new technologies could bring joy to our lives but we could also feel observed and stalked by the machines such as computers, they will know everything about us, things we like and dislike, what we search on the Internet etc… so the question is whether all these new technology will bring us joy or if we will be slaves of the technology, always connected to the network.
2. If you could invent something, what would it be and why?
Continuously Operating Machine
Inventions had always been the moving element of the evolution process. Every significant invention makes lives of people around the entire planet easier. Such inventions as wheel, electricity, computers, etc. brought the humanity on the new level of existence, however, there are still plenty of things to be discovered and invented. If I could invent something by myself, it would be the continuously operating machine. Many great minds tried to solve the energy problem for many centuries by making attempts to create a unique machine, which would generate electricity for a very long period. Thus, if I managed to create the continuously operating machine, I would become the smartest person on the planet who could make something that extraordinary. In addition, such invention would improve my financial income significantly because the next thing I would do right after its invention is patenting the entire idea. After patenting, I could create a business and sell the electricity, or I could sell the rights to another company to do something with my invention for millions or even billions of dollars.
With the money I would create my own charity to help other people by building hospitals, schools etc… also I would donate part of the money to disease research to find cures. My personal advantage is not the only reason for this invention choice. Even though we live in the era of technology, many people still desperately require help with the energy, for example, people who live on the far North, deserts, or very poor countries. With continuously operating machine invention, I could help many people and make more places on Earth friendly for living. In addition, this invention could solve the problem of global warming and fossil minerals depletion. Taking into account all mentioned above, it should be highlighted that such invention as continuously operating machine would bring significant advantages to me in particular and to the humanity in general. Such machine would be the perfect invention to make, unfortunately, only a true genius can create it.