Investigation – Storm Beach Pwlldu Essay Sample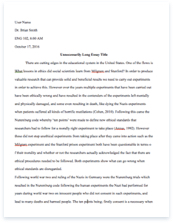 Pages: 8
Word count: 1,984
Rewriting Possibility: 99%

(excellent)

Category: storm
Get Full Essay
Get access to this section to get all help you need with your essay and educational issues.
Get Access
Introduction of TOPIC
Introduction
Pwlldu storm beach lies on the Gower peninsula in South Wales approximately six miles to the west of Swansea, it is a remote and sheltered beach. A storm beach is a ridge composed of shingle and pebbles, which is built up by storm waves at the inner margin of the beach. The pebbles at Pwlldu are situated on the beach, as there is an old coastal quarry present. Limestone from the slopes of Pwllldu head were quarried and then shipped to places such as Devon, where it would be used for agricultural lime. Coastal quarries like the one at PwlllDu were evident all around Gower from mumbles to Rhossili, the dipping strata, which characterises certain area of Gower, made Quarrying very convenient. . Other types of rock as well as limestone that appear on the beach are old red sandstone and sandstone, the diagram below (Fig 1) gives a more detailed view of the geology of PwllDu and the surrounding area.
distance.
It is interesting to note that the magnificent shingle-banks of Pwll-Du are probably entirely the result of the quarrying operations there. These rejected all fine rubble, because it took too long to load. The weird landforms on the side and top of the head, which are the overgrown remnants of the quarries, have given the place the appropriate local name of Goonland.
(Fig 1)
The prominent feature of Pwlldu bay is the ridges of pebbles that run parallel to the shoreline, it is these ridges that will be the centre of this investigation. (Fig 2). The initial ridge is formed and affected chiefly by sea washed quarry pebbles from the limestone quarrying that was carried out mainly on the western flank of Pwlldu Head. Quarrying work ceased here in 1884.
(Fig 2)
Aims of Investigation
The main aim of this project is to investigate the roundness of pebbles on the storm ridges of Pwlldu Bat. Firstly I will try to distinguish between weather the ridges have accumulated as a result of natural marine erosion or weather human activity related to the quarrying has affected the bay. Finally I will aim to discover weather pebble roundness on the bay is affected by any means. Initialy I will be using just data from my own group, group one. Here I will aim to discover weather pebble roundness changes from the first site (nearest to the beach) back towards the last site furthest away from the beach. After this I will then aim to investigate weather pebble roundness changes from the western end of the beach towards the eastern end and if there is change, try to come up with a scientific reason as to why this change occurs. The data I will use to carry out this second part of the investigation will be the results from the first ridge of each group's data. This is the section nearest to the sea and is most likely to show the greatest variation in data.
Methodology
Firstly the beach was divided up into ten transects at equal intervals along the beach and numbered one to ten from west to east. Each group was allocated a transect where they would work to gather the relevant data. The data we were aiming to collect was pebble roundness at each selected location
. To measure pebbles roundness it was decided that Powers roundness chart would be used. This was an
ideal method of measuring roundness as it was not too time consuming and other methods such as Callieux roundness may have made it difficult to collect all the data we required in the time we had.
Powers roundness index is a chart with six pictures of rock on it, each getting more and more round, with one being the most round and six being the most angular. We recorded the roundness of the stones on this chart for every stone selected.
At each transect the group would work its way back inland and at different locations collecting and recording the pebble roundness of 50 randomly selected pebbles using the powers roundness chart. The number of locations where data was collected was in accordance with the amount of space and number of ridges on the beach. My group (group 1) only had 6 locations to record from as we were at the narrow west end of the beach where ridges were not quite as prominent as ridges at the eastern end of the bay. To insure that pebbles were selected from an equal distance apart we decided that we would use the highest most point of each ridge going inland. As well as this we found that the same pebble may be selected twice if a method of selection was not used. To counteract this problem we insured that when a pebbles was selected the person selecting the pebbles moved slightly towards the left, insuring the same pebbles would not be recorded twice.
(Fig 3) map of transect location
Class 1
Class 2
Class 3
Class 4
Class 5
Class 6
Well rounded
Rounded
Sub – rounded
Sub angular
Angular
Very angular
(Fig 4) Powers chart
Table of data Group 1
Site
Well rounded
rounded
Sub-rounded
Sub angular
angular
Very angular
Closest to sea
Furthest from sea
1
4
20
12
8
6
2
2
18
7
9
14
3
3
1
7
26
13
4
1
5
34
10
5
1
6
28
15
6
13
17
20
(Fig 5 Table of data)
Cross section of results along the first ridge
Group
(Site No.)
Well rounded
Rounded
Sub-rounded
Sub angular
Angular
Very angular
Furthest to west
Furthest to east
1 (1)
4
20
12
8
6
0
3 (3)
7
15
10
1
8
5
4 (2)
2
8
13
13
10
4
5 (4)
8
16
14
10
3
0
6 (3)
1
2
20
27
0
0
7(6)
0
2
13
14
17
4
(Fig 6 table of data)
Cross section of results along the final ridge
Group
Well rounded
Rounded
Sub-rounded
Sub angular
Angular
Very angular
West
East
1 (5)
0
0
1
6
28
15
2 (7)
2
2
15
26
6
0
3 (6)
2
5
14
15
8
6
4 (6)
0
3
7
11
17
12
(Fig 7 table of data)
Discussion
From studying the data can see that there is
Conclusion
I was very pleased with the way my project went. My group collected all the data that we set out to. I think the method used was successful to a certain degree, but did have some limitations. I know that it was successful in that the resultant data did prove to show a positive correlation. This aside there were areas, which I believe, could have made my work even more accurate than it was, and therefore improving my project. If I was to follow up this investigation I would have used different methods of pebble selection to insure it that it was totally random. For example we could have placed a large circle on the area we wished to collect data from to act as a boundary marker and only chosen pebbles from within this selected area, insuring that we selected from a specific area. We could also have taken more pebbles at more transects along the storm beach.
Acknowledgements
I would like to offer my thanks to the other members of group one, Jonathan and Antomia, for the help and contribution to this investigation. Also I would like to thank the members of staff for accompanying us on this trip and finally the taxi driver who dropped us at Pwlldu bay after we missed the bus.