Investment Funds Institute Of Canada Essay Sample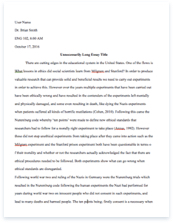 Pages: 13
Word count: 3,420
Rewriting Possibility: 99%

(excellent)

Category: canada
Get Full Essay
Get access to this section to get all help you need with your essay and educational issues.
Get Access
Introduction of TOPIC
Introduction:
In today's business world, which is marred by the feeling of uncertainty, people all over the world find themselves investing in one way or another. The investment pool has over the last few decades undergone an influx of investment opportunities and alternatives to and until 2002. One investment opportunity is being, in no time presented with a substitute followed by an imitation. As a result the investors' choice has been widened as they can choose from among the many available to them. Competition has continued to stiffen every day that come with the offers of these investment galleries pondering over the most effective strategies to beat the market, that is, every firm is struggling to be the market leader. In addition, profitability remains the key objective for all of these firms as each struggle to maximize earnings. Furthermore, the emergence of competition, led to mushrooming of intermediaries, distributing and offering advice to the prospective investors. In this essay, it analyses a case presented by the investment fund institute of Canada; a report which was due to be presented by Mountain the vice president (regulation) of the investment fund institute of Canada (IFIC).
Statement of the Problem
According to Mountain's statistics, the market had experienced three problematic problems as presented in the monthly statistics for April 2003. One, he noted that the mutual fund sales were rapidly declining. Another observation was that investors were moving to redeem their investments and as such the redemption was on the increase. In addition, he noted that the growth of the mutual fund assets were minimal. Presenting facts, mountain revealed that the net redemption rate witnessed in 2003 was the highest compared to any month in over a decade. He also stated that the mutual fund sales deficit had reached a new height.
According to the statistics held by Mountain, the gross sales had hit $6.654 billion and net redemption was a record $8.295. Mountain said that this alarming trend has surfaced in 2002 and was under observation for close to 13 months. The statistics also showed a persistent decline through out 2003 but a slight reversal was observed in April 2004. The index, he noted had declined by 14% a level not seen since 1997. In this analyses therefore, we look at how the mutual funds are positioned inline with other investment opportunities, reasons for this declining trends in the performance of mutual funds. It analyses the mountains strategic plan to reverse this trends and also recommends alternatives approach for effectiveness.
Background Information (Investment Fund Institute of Canada (IFIC))
Based on the case study, mountain or rather IFIC was established to develop a communication plan to reinstall Canadian investors confidence in mutual funds. Investment fund institute of Canada (IFIC) was launched in 1962 as a primary associate of the Canadian investment fund industry with a vision to provide innovative and effective services that would support and enhance the investment fund industry in Canada. Its main objective however was to safeguard the health and viability of the mutual funds industry. According to the available statistics in this case (as presented by mountain) something was awesomely wrong in the mutual fund industry and thus called for a rapid and immediate action to reverse. Among the key responsibilities of the organization was to continually improve the knowledge of ordinary investor on Canadian mutual funds.
Investments funds institute of Canada acts as a facilitator with respect to regulations affecting mutual fund industry.  The association had thus restricted its membership to those directly involved in the management and/ or distribution of eligible mutual fund products. According to the study mutual fund industry operated merely on public trust and was hence heavily regulated by 13 provincial and territorial government agencies. He noted that the federal government had no involvement in the operations of mutual funds industry whatsoever. The case report added further that each of the 13 agencies had its own regulatory framework and emphasized compliance of disclosure norm rather than the day to day management of individual funds. According to the case, Investment funds institute of Canada was organized without share capital. However, it obtained revenues from two main sources. These were members' annual subscriptions and income from membership activities. As such it is not surprising when Mountain says the organization is facing financial budgetary constrain in an endeavor to instill an industry wide communication plan to salvage the mutual fund market from the current situation.
The Concept Itself
According to the case study, mutual funds were described as a collection of stocks, bonds and other securities owned by group of investors and managed by professional investment company. It thus created a pooling effect, and seemingly minimized the individual risk. It was favorable because one could enter the fund with as little as $100. It had such an assurance of liquidity and it was very easy to manage. The income and capital gains were distributed equitably based on the proportional number of units owned by each. Investors (while choosing the mutual fund to engage in) considered the return on investment, level of risk tolerance and vehicles of investment associated with the particular fund type.
In additions to the ordinary mutual fund offered by the market, the case revealed other specialty funds that targeted niche markets; including real estate and precious metals. Also revealed as part of this fund were the so called hedge funds, whose main objective was to use derivatives to profit from offsetting hedge position. According to the case however, the specialty funds were not for the ordinary investors but rather for the so called sophisticated investors. According to the case study, the Canadian mutual fund investment industry presented two categories of mutual funds classified according to the marketing channel involved in distributing them. These were the load and no-load mutual fund. The non-load mutual funds were sold directly to the public by chartered banks, trust companies and mutual fund companies. The load mutual fund companies on the other hand charged a commission either at the time of purchase or when the units were redeemed.
How the mutual funds are positioned relative to other investments alternatives (money bonds equities, precious metals real estates……….)
Since their establishment to and until 2003 the case revealed that mutual fund had held very favorable position in the Canadian investment market. The growth of this industry was on a constant rise and almost every Canadian investor considered mutual fund as the top investment way to go. In fact before 2003, statistics according to this case showed that 3% of financial assets held by the average Canadian family were mutual funds.
The mutual fund as a choice of investment was seemingly rated very high in line with other investment opportunities available in Canada. However, this trend is rapidly changing. The rating of mutual fund has dropped with fears that the Canadian investors have greatly lost confidence with mutual funds. One aspect that could be an evident reason why mutual funds are positioned lowly compared to other investment opportunities is that no guarantee that dollars invested in mutual funds would remain intact or would even grow.
What is in fact, coming out of these cases that something had gone wrong with mutual funds and investors in the same had indeed lost lots of money through these investments. Another reason which could be attributed to the mutual fund rating is the establishment of a sling of alternative investments opportunities that posses a host of benefits and advantages over mutual funds. Others posed as direct substitutes to the mutual fund in addition of being prefera
ble to mutual fund. The industry factors (competitive environment) coupled with the inability by the
investment funds institute of Canada to effectively develop a strategy to compete and restore investors confidence in mutual fund can be believed to be responsible for this down turn in the performance of mutual fund in Canada.
The Industry/Competition Factor
Established in 1932, the mutual fund industry was the fastest growing of the Canadian financial service sector in 1990s. As competition intensified, each organization started selling of own fund product in an attempt to emerge top as well as make the most earning through volumes. As it is coming out of this case, it is clear that those organizations which were previously members of the investment fund institute of Canada became competitors; each operating on its own. In addition, mutual funds had to compete with a host of other investment and selling opportunities for the share of the investment pie. According to the case, many investors were being drawn towards several substitutes presented by this competition in the industry.
Individual Stocks:
These were indeed the main competitors of mutual funds according to mountain. Although stocks were difficult to manage by the ordinary investors since they required day to day monitoring of performance and price movement, they had a higher growth rate than any other investment opportunity hence superior to mutual funds whose growth was unpredictable. This edge even beat the fact that they were not secured by CDIC
Chequing and Saving Accounts
These were sold directly by the banking institutions in Canada. Despite their low income/interest rates, chequing and savings accounts offered a very flexible investment opportunity and supported even further by the extensive network of banks to the doorstep of even ordinary investors.
Canada Saving Bonds
These offered the safest and the most liquid investment available in Canada. They were unconditionally guaranteed by the federal government for the payment of accrued interest coupled with repayment of principle. For instance according to the statistics presented in this case, the graded interest rates for April 2002 were 1.3% for the first year, 2.75% for the second year and 4% for third to 12th year. In addition to this, Canadian savings bond could be redeemed instantly in any financial institution and could be purchased through regular cut in the pay roll hence could be easily accessed by ordinary investors.
Treasury bill
These according to the case were issued periodically by the federal government and earned from the difference between the face value at the time of issue and maturity value at the time of redemption. Their edge over the mutual fund was that they had an excellent secondary market which made them have instant liquidity.
Terms deposits: – They were distributed via bank trust companies and credit unions and available for 30, 60, 90,180; and one year terms. They also possessed a full face value interest rate calculated on annual basis. Term deposits were also secured by CDIC.
Guaranteed Income Certificates
These were deposits that were accepted by financial institutions on an agreement that such deposits will be returned after a set number of years usually 2 to 5 years. It has a guaranteed amount of interest which is compounded every year and used to compute following year's interest to make sure that the investor earns interest out of interest. This could be more attractive than mutual funds due to this advantage. With the market offering all the above attractive alternatives, the investment fund institute of Canada under the able leadership of Mountains need to institute rapid measures if at all they would be competitive. A strategy need to be put in place so as to restore the investor's confidence in mutual funds. For the marketing communication channels to directly impact knowledge to the investors it need not only be instituted but also aggressive enough to be effective.
The position of mutual funds in the world of investments
According to the case study, mutual funds formed a major investment choice for many Canadians in 1980s and 1990s. In fact, what mountains statistics reveals is that the mutual funds industry experienced a great extent of growth in this particular period. However, this superior position began to drop as the 20th century approached. Statistics from this case shows the mutual fund superiority diminishing at an alarming rate as alternative investments. Although this could be attributed to the growth of the investments market, the entry of competitors and presentation of alternative investments and seemingly substitutes, players in the mutual funds industries seems to be losing a point. They are not coming out as competitively as they should. As a result, investors are being drawn towards other investments alternatives such as equities, bonds real estates to name but a few  There is also an argument that mutual funds are not actually investments but securities  mainly used to achieve individuals security and long term assets objectives.
 In the Canadian investments market the statistics shows that the mutual fund are more popular among the ageing population. This is seen as a last gasp attempt by ageing employees to secure their lives after retirement and not to enjoy the investment benefits, that is interests or income and capital gains. Ideally, therefore it can be confidently concluded that mutual funds are unique "investments" that is the have a unique position the world of investments. In respect to the above, mutual funds are not complete as they currently are. In fact, they are so much in the side of equities and hence may t be favorable to the whole investment market. Incorporating money bonds therefore, will be a score in making them real investments. For instance, money bonds are certain interest earners easily redeemable and flexible as well. They would therefore interest all categories of investors. Mutual funds must not only be equity biased but they will be better investments if the incorporate bonds. However, this is to be done after closely considering the market factors and investors view on the same. It is expected that this will come with a paradigm shift in the current position of mutual funds.
Key advantages and disadvantages of mutual funds compared to their investments alternatives.
Mutual fund has both the advantages and drawbacks relative to other investment opportunities. According to this case, the advantages of mutual funds are;
One, mutual fund provided for diversification of portfolios among investors. Investors are often faced with difficulties diversifying their investments and mutual fund eases this. In respect to this fact, mutual funds reduces the barriers to entries, reduces cost of entry and also the degree of risk associated with single investment. Another advantage of mutual fund is that they are managed in a very professional way and prevent the investors from the emotions and prejudices that could often hinder them from making good investment decisions. In addition, mutual funds are very convenient. They offer a wide selection of fund targeted at individual's preference.
Mutual funds also provide very flexible features like monthly purchase plan, automatic re-investment, systematic withdrawers and allocation services. Also, the fact that mutual funds can easily be bought and sold is a major reason for investors' attraction to mutual funds. However although the cost of entry of mutual funds is low their cost benefit analysis is quite high. In addition, most mutual funds are long-term and are thus inappropriate for those investments which need to be redeemed in between 2 to 5 years. Also, mutual funds are termed to be beyond the control of the investors according to the case. For instance, it is difficult to control the reduction in tax liability. Also, mutual fund does not have specific maturity date. This complicates individual investors financial planning
Marketing channels
As at April 2003, the mutual fund market experienced an influx of marketing firms and manufacturer of mutual fund products. According to the statistics presented in the case there are sixty nine mutual fund companies sponsoring 199 mutual fund and a close to 300 dealer firms distributing mutual fund products. There were mainly four channels via which mutual fund products were channeled to the investors. First, there were the discount brokers. Generally there was no direct contact between them and the investor hence reduced their credibility and that of the mutual fund. Internet and telephones was the main form of communication here and this could limit the mutual fund market.
Also, there were the investments advisors. In this method networks and referrals were the major source of customers for investment. According to this case this method was not popular with investors because they had fears that the seller could sell a fund to them merely because they earned a lot of income from that sale but not because the customer would earn from the investment. As a result, even a genuine advice from such could be mistaken for a sales attempt.
Banks also provided such channels. Irrespective of banks offering an extensive network and closeness to ultimate investors, they were ineffective at times since not all the staff were equipped with investment knowledge to advice investors accordingly. Finally there were the direct sellers who bypassed intermediaries and sold mutual fund products directly to the public. This gave them the highest credibility. However they had a limited selection of funds. From the case, it could be deduced that the marketing channels involved in the distribution of mutual funds had contributed greatly in the decline of the funds performance. In fact, many did not provide the right advice to the investors with the right of credibility.
What can be done to rebound the situation of the mutual funds or Recommendations
Basing argument on the case study the following measure could be proposed as an attempt to reverse this situation. First the campaign to promote the mutual funds should be initiated right from the investment fund institute of Canada to lure its members to collective responsibility. Instead of being competitors, members should be encouraged to campaign for the mutual fund. IFIC should also develop and industry-wide communication which should target the decision maker- the ultimate investors. In addition, thorough analyses of the communication means need to be done so as to come up with means that in the most effective way reach the decision maker.
Finally, the message should be as clear as practically possible so as the message can be understood by the decision maker. This would be the only way to effectively restore investors' confidence in mutual funds. It is important that IFIC and other players in the mutual funds industry target the ultimate consumers with the right information concerning mutual funds investment. To achieve its objective, IFIC should get their members to promote mutual funds in the general pool rather than their own fund. They should be royal members and not competitors as they seem to be in this case. Investment fund of Canada should also target segments within segments so as to use such segments as agents in reaching individual investors. Pubic education to bring about precedented behavior change will also be highly advocated.
When members are well engaged, competition will reduce. Secondly these royal members will be in the forefront to promote mutual funds among investors in the Canadian investment industry. This way a rebound of the unsuitable trend could be achieved (assumable 2003). The association should hence show members the underlying advantages of being members to the IFIC rather than competitors as this reduces the strength of the mutual fund industry.
Reference
Richard Ivey School of Business (2004), Investment Funds Institute of Canada, University of Western Ontario, Canada