Investment Plan of Beauty Parlor and Salon at Uttara Essay Sample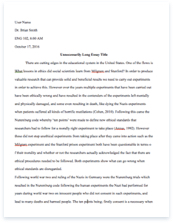 The whole doc is available only for registered users
OPEN DOC
Download Essay
A limited time offer!
Get a custom sample essay written according to your requirements urgent 3h delivery guaranteed
Order Now
Investment Plan of Beauty Parlor and Salon at Uttara Essay Sample
Report On Investment Plan of Beauty Parlor and Salon at Uttara
Trend Setters is a full-service beauty salon dedicated to consistently providing high customer satisfaction by rendering excellent service, quality products, and furnishing an enjoyable atmosphere at an acceptable price/value relationship. We will also maintain a friendly, fair, and creative work environment, which respects diversity, ideas, and hard work.
To achieve our objectives, Trend Setters is seeking additional loan financing. This loan will be paid from the cash flow from the business, and will be collateralized by the assets of the company, and backed by the
character, experience, and personal guarantees of the owners.
Methodology:
Group discussion is a very effective way to complete any kind of group work. At first we all the members of exclusive group discuss about our group work like how we can start our work, from where we will start our work, how we can get more batter information about our work etc matter. Observing some salons and beauty parlor at Uttara we get many kinds of information. This is our first step to start our work. we all the group members visited many different beauty parlor and salons to collect batter information. At first we manage the shop owner for his interview. Conducting interview of the shop owner we get many information about this kinds of business. How we can start this kinds of business, what are the things we need etc many kinds of information we get from the owner. Conducting interview of the employees we know about there work and about there work rate. About the daily cost, number of workers, what is the rate of there work and many kinds of information we know from them. By using internet we get better information about such kinds of business. Not only in our country but also we get the information about this business outside of our country and there economic position.
Introduction:
Now-a-days getting job is very difficult. Day by day it's getting worse. That's why people are now more interested in business. But business is not easy to start. That's why a new type of business call small and medium enterprise is getting preferred by people. Salon and beauty parlor business is a small or medium type of business. Because to start a business like salon or beauty parlor is not so difficult. Moreover the amount of capital needed for this business is not so high. That's why it is a small business. And banks are ready to give loan or want to finance on this type of business. so we can say salon and beauty parlor business is a perfect business for our country. In this report we are discussing about-
Capital and Decoration to start a Salon and a Beauty Parlor Business Employment
Accessories
Daily cost
Obstacles
How Western Countries Run Their Business
CAPITAL AND DECORATION TO START A SALON OR A BEAUTY PARLOR BUSINESS: Salons and beauty parlor both are small and medium type business. To start a salon or a beauty parlor at uttara we have to fulfill some requirements first. Among those things entrepreneurship is the first and foremost thing. Because all other activities start after taking a decision to start a salon business or a beauty parlor. After taking decision then we have to look for proper place where we can start the business well. We know proper place is a very important thing for any business. Because if a business is not established in a proper place then it may not run well at all. So for a salon business or a beauty parlor a place beside the main road or in a shopping mall can be the best place. Because in that case transportation system is very good.
Then as uttara is a place under City Corporation. So we have to get approval from the city corporation authority. Before that we have to collect the initial capital that is much needed to start any kind of business. Because without money no business activity can happen. That is why money is called the blood of a business. We can collect money from our own or by any other way. After that we must have the business license from the authority. If they give us a business license then we can start a business and run the business safely. To start and run a saloon or beauty parlor at uttara we have to take license from the district commissioner's office.
Then we have to look for a good decoration of the business. Because a good decoration always attracts the customers mind. That is why we have to pay proper attention to good decoration of the business. After all we can say that to start and run a salon business or a beauty parlor at uttara properly we have to complete those requirements discussed above. Keys to Success:
Location: providing an easily accessible location for customers. Environment: providing an environment conducive to giving relaxing and professional service. Convenience: offering clients a wide range of services in one setting, and extended business hours. Reputation: reputation of the owner and other "beauticians" as providing superior personal service Objectives:
1. To create a service-base company whose goal is to exceed customer's expectations. 2. Sales increase substantially by end of Year 2 and nearly double year one revenue by the end of Year 3. 3. To increase the number of clients services by at least 20% per year through superior performance and word-of mouth referrals. 4. Have a clientele return rate of 90% by end of Year 1.
5. Become an established community destination by end of Year 1. We can start and run a saloon business or a beauty parlor at uttara either by taking rent a place or shop by giving an amount of advance or by possessing the position or place permanently. In these cases the amount of initial capital varies. Even though the amount also varies from place to place depends on size and decoration etc. but still to possess a position beside the main road or in a shopping mall we need 20to 30 lac taka. Moreover if we want to set up our business in a permanent place then the amount will raise up to a huge amount. But we also be able to have a position with less money if we set up our business just beside the lane or the footpath in the different sectors. So wherever it is we must have a proper position in where we can set up the business nicely.
Our goal is to be a profitable business beginning in the first month. The business will not have to wait long for clients to learn about it since the stylists will already have an existing client base. Now the total capital added with the amount for a position we need a huge capital to start a business like a saloon or a beauty parlor at uttara. An amount of capital of 50lac to 1corer taka is needed for starting such a business at uttara. Because after getting the position or the shop by paying a certain amount then we have to decorate the business nicely.
Picture: waiting room
For that we need money to buy the furniture and other materials. The decoration cost is also very high at uttara. Though the decoration of a business varies from business to business. But it is a very important part of a business to decorate the business gorgeously. In case of getting approval from the city corporation and getting business license we have spend another amount of money. We also have to spend money to buy some essential products for a saloon or a beauty parlor to give the service to the customer. For example: various cosmetics products, scissors, comb, napkin and all other necessary products are needed to buy. These are some
Picture: sitting arrangement
other requirements also where we have to spend money. Over all a great amount of capital is needed to start a salon or beauty parlor at uttara. Though the the amount of capital varies from business to business as per different position, size, decoration and services etc.
As we need a huge amount of capital to start a business at uttara. But everybody does not have that much of money of his own. So, he or she has to look for some other sources of money. Here in this modern world bank loan is the most suitable source. Some commercial banks are also ready to give loan to this type of businessmen who are going to start a small and medium type business like saloon business or a beauty parlor. But the loan seekers have to fill up some requirements to get the loan from the bank. For bank loan they have to show their approval from the city corporation and business license. By following the process we can get a bank loan of up to 50lac taka for a saloon business or a beauty parlor at uttara.
EMPLOYMENT:
Worker is the main power of salon and beauty parlor shop. In this sector worker must be efficient. They must be smart and modern. An efficient worker can change the business. In salon and beauty parlor shop need more workers. Actually the amount of worker exactly saying is so difficult. It depends on size of the business. If it is big need more or if it is small need two or three workers. Actually the salon and beauty parlor shop depends on worker. If they are efficient if customer are satisfied by their work then customer will come again and again. In this sector really need more worker because, in saloon if one worker cutting hair then he cannot to do other work. One worker can give one service to one customer at a time. In salon customer comes more. So they need many workers. In beauty parlor when a bride comes that time need two or more worker for one customer. Sometimes two or more bride comes at a time. Then it needs more workers for bride. The other side's need also workers such as someone come for hair cutting in that time.
That's why for beauty parlor needs more workers. Worker must be efficient. They must know saloon and beauty parlor related everything. It is their responsibility. Because customer is now very much modern and stylish. Customer wants updated style. Worker must know about cosmetics. Because better service worker must be able to use better cosmetic. In shop should keep updated cosmetics. Salon and beauty parlor shop should be clean for better service. So that customer can satisfy. So it is essential to keep neat and clean. For this reason salon and beauty parlor needs more worker. Salary is fixed amount of money to an employee by an employer in return for work performed. Salary is paid most frequently in a by weekly or monthly. Beauty parlor salary depends on workers efficiency. If someone more efficient he or she gets more salary. But in salon most of the shop they do not take salary monthly or weekly. Most of them take daily. Their salary depends on their work. How much they work they get that much money. If one worker give service one day 20 person, from 20 people he has given some percentage from shop owner. But beauty parlor is different. Here they take monthly salary.
Their salary can be 5000 to 20000. It can be change. Such as when a beauty parlor needs a efficient worker the salary is high for the worker. But other country they have other system. In other countries they pay more in overtime. And there is also some fixed time for work in other country. Maximum 45 hours work can be done by a worker in a week. But in our country it's different. Workers work for long time but they do not get enough salary. So if the owner gives some extra advantage to the workers then the quality of service will improve surely. And if the service is good enough then customer surely be satisfied. Customer satisfaction is the most valuable achievement in today's business in other word it is the goodwill that can surely attract customer.
In uttara salon and beauty parlor workers they do not get much advantage from shop owner. There are no facilities for workers that can satisfy them.
Worker is the main power of salon and beauty parlor business. If they do not get enough facilities they will not work attentively. Then customer will not get better service. Then business will not be profitable. So worker is the valuable thing in salon and beauty parlor business. For this reason shop owner must give some extra facilities which motivate them. In uttara there are no extra facilities for them. Even they do not weekly vacation also. Every day they have to come for work.
They have to face many problems such as the do not get enough time for lunch, no extra money for breakfast. Even if anyone got sick then still had to come work. They do not get any money for medicine. They have no medicine facilities also. In uttara they do not have permanent job. Any time they can fired. The main point is in uttara saloon and beauty parlor do not get training facilities. It is a big problem for this sector. They do not have uniform also. In uttara saloon and beauty parlor shop worker have more disadvantages then advantage. There advantage is so little. In salon and beauty parlor they do not have freedom. But if they get enough freedom to show their performance then maybe they will feel comfortable in the shop. And if they feel everything is alright for them then their performance will get higher. And if they give a good performance then the goodwill will grow up gradually.
Accessories:
Parlor and salon business is the most popular business in uttara. Most of the people are like to look better. They try to look better than others. Now-a-days not only girls but also boys are also same interested about out looking. For giving service parlor and salons take some necessary steps. Parlor and saloons does many things like hair cutting, facial, body facial, pedicure, manicure etc. In beauty parlor and salon there are some accessories that must be needed. These accessories used for cutting hair, facial, shaving etc. Hair salon furniture is a large investment, and hair salon styling stations often take up a large part of our client's budgets.
Beauty Salon Equipment provides quality discounted salon furniture reflecting current colors and designs, as well as premium functionality that satisfy stylist and client needs. Once the perfect hair salon styling stations have been chosen, we can recommend all coordinating pieces such as retail display units, salon wet station units, wholesale styling chairs, manicure pedicure equipment, salon hood hair dryers-all the furniture professional hair salon equipment you need to project a trendy and up to date, yet classic and timeless look. To give customer better service we need scissors, razor, blades, hair dryers, comb, pedicure and manicure particles etc. buy these things parlor and salon have to pay money. In every saloon and parlor for a customer using they buy cosmetics and other products. But the price of these products is getting higher and higher. So the shop owner facing so many problems.
Picture: scissor hair dryer hair brush However these things are not cheap. Even few years back it was much affordable. But now it is getting higher and higher every year. There is a chart given below which will show the price of these items.
Watching this graph we understand that the price of the accessories price is getting high year by year. Here the price of comb in the year 2000 was 60tk. In 2003 it was 80tk. And in 2011 it is 120tk. Same way the price of razor in 2000 was 200tk. It was 250tk in the year 2003. And it increases to 600tk in 2011. The price of hair dryer in 2000 was 2000tk. It was 3000tk in the year 2007 and 3500tk in 2011. Also we found that the price of pedicure was 3000tk in the year of 2000. It was increased by 500tk in 2003 and it rose to 4000tk in 2007. And now in 2011 its price is 5000tk. The price of blade was 80tk, 100tk, and 120tk in 2000, 2003, 2007. And now it Is 150tk. Scissor was 200tk, 250tk, 300tk in 2000, 2003 and 2007. Now its price is 500tk. We can easily understand that the price of every accessory is getting higher in every year. So this is one of the reasons why the service charge is increasing. Cosmetics are another thing that is much necessary for salons and beauty parlors. Many types of cosmetics can be used in parlor and salon. Parlor and salon selects that which cosmetics are suitable for man and which are for woman. Then they use it in their working time. Every people wants to be good looking. People generally want to use high quality cosmetics. But every parlor and salon does not use those high quality cosmetics. Because that bring them loss. Here is the description of some cosmetics that are usually used in the salons and beauty parlor.
Picture: Harbal beauty parlor
We visite Harbal beauty parlor and talk with people, worker, and the shop owner over there.we collect this kinds of information from them. Now it is the main thinking of the shop owner when it comes about the price of the products. If we want to buy quality product then it might be not affordable all the time. Because the price of the cosmetics is growing up all the time.
As we see the price list we can easily understand why the service cost is growing up. But few years back that were much lower than today.
Here is a graph that will show the price difference between years:
Here we can see the line of price is going up year by year. That means this is very difficult for the shop owner to maintain quality service in same cost. Actually it is not possible. In every business daily transaction is the main part of any business. In salon or parlor business daily transaction is very important. This transaction is varying based on their type of salon and parlor. There are many way to transaction. The way of transaction are cash, credit card, debit card, cheque, gift vouchers etc. now-a-days almost every salon and beauty parlor gives the opportunity to their customer to pay their money over credit card and debit card. A gift voucher from the salon or beauty parlor makes the perfect gift for his or her friends or family. It can be for any account, large or small.
From the parlor and salon's service table we also can see the daily transaction. Almost 10000/ 15000 taka is the daily income of a salon or parlor. So daily transaction of this business is very good.
Loss and profit is one of the most important parts of a business. Loss and profit stay in all business. Everyone wants to establish their business for the hope of profit. Some business is much more profitable than the other business and salon and beauty parlor is that type of business. Salon and parlor business have some problem of their loss and profit because from the survey we can see in everyday their customer number is not same. One day work the amount of 15000 and another day they work the amount of 300. So to find their loss and profit amount is very difficult. Every business's goal is to be profitable. But the parlor and salon business will have to wait some time for their customer. From the beginning they have to face many problems. Main problem is the advertisement problem. Because from first no one know about their shop. But after some time later when everyone get some idea about the new starting parlor and salon then client starts to go there.
Parlor and salon gets an existing stylists client. Maximum day in the month
salon and parlor have many customer, sometimes only few days they have a few number of customer. Whatever service they give to the customer in this service they collect approximately 50 or 60 percent profit from that service or customer. Day by day if their service is good their profit will grow up higher and higher from the previous income. Which product they buy for the customer for service them after give service they get more money from their customer. So we can say in parlor and salon business sometimes they face loss but most of the time their profit is good.
Daily cost of a parlor or salon is not always same. It varies day to day. In other business profit is considered like 30% in the first year, 50% in the second year. But in parlor or salon business is always like as 50%. In parlor or salon they have some business time like before eid, pahela baisakh or any other festival. During this occasion they find more customers in parlor or salon. But other days in year they do not have customer that much. So giant amount of customer on occasion and small amount of customer in other days make 50% profit. After visiting some beauty parlor and salon at uttara I got some idea about their daily cost that are given below:
If any people want to establish or run a organization he or she may face many
obstacles. Thus beauty parlor and salon business also face many obstacles. They are such as: Establishing obstacles are:
Suitable place problem:
Our country is a small country. So we have not enough place to establish a beauty parlor or salon in suitable place. And we have not sufficient place to establish a beauty parlor or salon. Terrorism problem:
Terrorism problem is a common problem for every business. so beauty parlor and salon business also face this problem. After visiting some beauty parlor and salon we found that the owners of the beauty parlor and salons paid some amount to the terrorist people for establishing a beauty parlor or salon.
Manpower problem:
In our country in beauty parlor business and salon business people are not much involved. Because in our country peoples have not much idea about beauty parlor and salon business. Because most of the people in our country lives in village. They don't have much idea about salon and beauty parlor business. Peoples negative opinion:
Our country is a Islamic country. In our country peoples thought about this beauty parlor business is not so well. Because of most of the people of our country have conservative outlook.
Decoration problem:
Foe less knowledge it is very difficult for a owner to decorate a beauty parlor nicely and properly. Sometime they face very much difficulty to decorate the beauty parlor accordingly to its product, furniture etc.
Picture: inside the beauty parlor
There are some running obstacles that has to face a beauty parlor and salon business. they are:
Capital problem:
For running this beauty parlor and salon business one may face first obstacle is capital problem. When anyone face loss in this business then he or she must face this capital problem. Communication problem:
For suitable place problem some beauty parlor and salon business is placed in such a where customers can not go easily. This problem sometimes lost some customer of the salon and beauty parlor business. Customers demand problem:
Probably this problem is very common problem is our countries salon and beauty parlor. We cannot fulfill our customers demand because we do not have good quality product to give them. This creates so much problem to running a salon or beauty parlor. Less training center:
In our country this beauty parlor business is not much developed. For this reason there is less training center in our country. And this reason those people who work in these parlor sector he or she have not much idea about how to treat a customer. This create many problem for a salon and parlor. High cost of the product:
Cosmetic products cost are very high in our country. For these reason beauty parlors owners buy some normal product to run their business. But this creates very much problem for them. Because when customer demands those products they cannot give them those product. This creates bad impression for that salon or beauty parlor. Introduction related parlor or salon loss and profit:
We start business for make some profit. But every business faces loss. Business is the combination of profit and loss. Beauty parlor and salon are such a kind of business where loss and profit are not always same. After visiting some beauty parlor and salon I found some idea about their loss and profit that are given below: At the different occasional time beauty parlor and salon are profited lot. When different festival comes beauty parlor and salon has many work. By doing these works they can earned a lot of money. Every occasions beauty parlor and salon give many special offer to bring more customers. When customers got this news they are interested to go beauty parlor and salon. But the other time and after occasional time these business is not that much profitable. Now this table shows some loss and profit table in a beauty parlor and salon:
Picture: Alvi beauty parlor Picture: Smart hair style We visite Alvi beauty parlor and Smart hair style talk with people, worker, and the shop owner over there.we collect this kinds of information from them. Here is a table on alvi beauty parlor and smart hair salon:
In western country how they start their business and lead their business First of all identify what your target market is – what class of women you are expecting. Consider what would your income be based on the number of people you expect, the charges for various services you provide and how much would be your monthly income- then balance this with the expenses.. so see how much time it takes for you to break even and sustain the business there after. Thing is, best place for you to open your parlour is in any high street, shopping area but the revenues have to be in line with your expensive rents, salaries you may have to pay. Hence you need to look at all these things. See if any such business is already there.
Best thing I'd suggest is close to any major apartment complexes, colonies where women have time and money to spend in such Parlours and you too can develop a long term relationship. If it's closer to home, then they might prefer. As a woman, put yourself in a typical customer shoes and thing what would you expect when you yourself go to a parlour? Collect ideas and opinions from your friends and close circle.
Collate all this information and you've a business plan. A plan with as minutes details as possible (including any risks, etc) is a must to start any venture, of course.
Types of Operation
Before opening your business, you will also have to decide which type of
operation you would like. You may choose to operate your business under a franchise or as a non-franchise. Personal service businesses can be operated in a public place, in a private home or as an on-site service Choosing Your Location
Choosing the right location for your business is important. Considerations include the needs of your business, where your customers and competitors are, and such things as taxes, zoning restrictions, noise and the environment. For most businesses, an appropriate location is critical. Selecting Your Inventory
Although you are mainly providing services, clients may wish to buy some specialized products on site. Your product mix depends on your target market's needs. For example, you may specialize in up-dos and want to carry a variety of hair styling tools and accessories; you may choose to carry professional hairstyling products; if you have tanning beds, you may want to sell a variety of specialized hydrating, protective and accelerating creams. Layout and Design
Before ordering or installing equipment, design your salon's layout. Some tips:
keep the design simple to keep costs down
consider the level of comfort for both yourself and the client keep in mind the accessibility of the most frequently used tools and products position products with the highest profit margins at eye-level Selecting Suppliers
Service merchandisers sell items such as beauty aids, accessories and magazines. They may also deliver, stock shelves, price items and help estimate demand. LICENCES, PERMITS AND REGULATIONS
(Back to table of contents)
One area of rules and regulations that all new businesses must comply with is that of licences, permits and regulations. When creating a business, the entrepreneur must contact the municipality involved, along with the provincial/territorial and federal governments. Each municipal government has the authority to issue its own business licences within its jurisdiction. Since there is no uniformity throughout the country regarding municipal licences for businesses, you should consult with the appropriate local officials to determine whether your business will be affected by local regulations and licensing requirements. Businesses (including home-based businesses) must also meet the zoning by-laws that control property uses in their municipalities. Examples of licenses, permits and regulations that could apply to you when starting your beauty, aesthetics or tanning salon, or barber shop, may include, but are not limited to: licenses
Marketing/Advertising
The establishment of customer loyalty is an important key to success. Word-of-mouth advertising and good public relations are often the best ways of promoting a small business. Depending on your market and its size, consider flyers, newspapers (especially for holiday promotions), radio, TV and the business pages of the telephone book. Networking, including an open-house day, is also a good way to promote your salon; bear in mind that a satisfied customer is good advertising. Advertising on the Internet is also highly recommended. If you cannot afford your own Web site, there are companies, who, for a fee, may host a Web page for you. Shop around to make sure you find one that attracts a lot of traffic; this will maximize your exposure. No matter how you choose to market your business, it is wise to track how your client found or heard of your salon – this may help determine your future advertising strategies. Salon Equipment.
The equipment you buy will depend on the services you offer. Some of the basic equipment you need to purchase include washing basin, styling chair, hair driers, supply trolleys and manicure sets and aprons. Other equipment you may need include shampoo spray machines; facial bed, hair steaming machines, and other body/skin care instruments. If you are planning to sell beauty products, you also need to invest in inventory. Contact the beauty salon equipment suppliers and check if you can get a good deal. You can also look into alternative sources such as eBay where lower-priced equipment is up for bidding. You can choose to spend anywhere from $2,000 to $30,000 for salon equipment alone. You may also need initial training, professional and licensing fees, and at least three months of working capital.
In the Philippines, manufacturers and advertisers are eager to tap into the youth market, especially when it comes to personal care products. After all, the youth market is huge. In 2001, about 57 percent of the population was under 25; 15-24 year olds made up almost 20 percent. Also, "me" products such as cosmetics, haircare, and beauty products do better with youth who are increasingly savvy, product-aware, and more willing to pamper themselves. And they also have more disposable income than older
demographics. Plus, their being Pinoy means they will spend more time on their looks than most other people on the planet…" – PCIJ.org Every mall in Metro Manila is said to host two to eight beauty salons. SM Megamall alone boasts eight, including a barbershop offering, aside from the usual haircut, manicures, foot scrubs and hot oi
Picture: western country's beauty parlor
A beauty salon or beauty parlor (International spelling: beauty parlour) (or sometimes beauty shop or beauty saloon) is an establishment dealing with cosmetic treatments for men and women.Other variations of this type of business include hair salons and spas. There is a distinction between a beauty salon and a hair salon and although many small businesses do offer both sets of treatments; beauty salons provide more generalized services related to skin health, facial aesthetic, foot care, aromatherapy, — even meditation, oxygen therapy, mud baths, and innumerable other services. Beauty salon products
There are many suppliers to Institut De Beauté, beauty salons, including LucreciaParis.com a Natural Phyto and Aroma Therapy with Essential Oils, Laboratoires Phyt's, Vita Derm, Dermastir, Vita Amazonia, Dermalogica, Decléor, products, MD Formulations, Jessica, and Crystal Clear. Each supplier has its own products and various different treatments.
Economy
Beauty salons have proven to be a recession-proof industry in the United States. Although sales, declined from 2008 highs, they remain robust with long term positive forecast The US Labor Department estimates employment will increase the industry, in the United States will increase 20% between 2008-2018, with greatest employment growth from skin care specialists.
In the conclusion we can say that salon or beauty parlor business in our country is a very prospectus business. May be the starting of this business a bit hazardous. But in the long run it is a profitable business. If the owners of the business can control the business well and give a satisfactory service to the customer than the business will shine so soon. Our country is
a poor country. People are poor. They do not have jobs. In this circumstance small and medium type of business like salon and beauty parlor can change the situation. People can start their own business and earn money as well as remove the poor condition of our country.
RECOMMANDATIONS:
To start a beauty parlor or salon business at uttara we need at least 500000 to 1000000tk as a capital. We can take loan from any commercial bank because they are interested to give us loan. We must provide 30% of the total capital and then bank will provide the loan maximum 70% of the total capital. We have to pay at least 100000tk for advance to rent a suitable place where we will start the business. We will pay monthly 12000tk as a rent of the space.
The decoration cost is 100000tk. It includes furniture and some of the equipments that we will use in our beauty parlor or salon. We must have 4 employees who will give services to the customers. Their salary is 6000tk per head. That means it will cost 24000tk per month. Now we buy some accessories that is must to run the salon or beauty parlor. And the cost of these accessories is 50000tk. Also we need so many cosmetics that can be use in the salon or beauty parlor. These cosmetics will cost another 50000tk. Now everything is complete and we can start the business.
To run this business suitable place problem is a big problem. We have to chose a very common and center place where customers can come easily. We must decorate the business well. Because if there is not enough facilities then customer may not come. Another big problem is capital problem. Everyone does not have the ability to provide the loan. Even bank covered 70% of the total capital still it may not be affordable for everyone. Though it is not easy to start the business but it is a profitable business. By researching some salons and beauty parlors we found that the monthly income after paying tax and other costs is 30000tk. They make at least 360000tk profit in a year.
So we can say that this is a well established business in our country. If we can overcome the obstacles then it will be more profitable. By establishing this kind of business we also can create some new jobs.