IPL – a Boon or Bane Essay Sample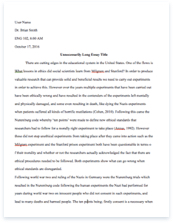 The whole doc is available only for registered users
OPEN DOC
Pages:
Word count: 743
Category: goals
Download Essay
A limited time offer!
Get a custom sample essay written according to your requirements urgent 3h delivery guaranteed
Order Now
IPL – a Boon or Bane Essay Sample
One of the most important topics of discussion in India and in the cricketing world elsewhere is whether IPL or the Indian Premier League is a boon or a bane to the game of cricket at large. Opinions vary, as is the case with any cricketing question in India and the number of opinions is equal to the number of people. And as ever, everyone would conclude that there are both sides to the question and therefore it is hard to reach a consensus..
Advantages
* One of the most important advantages of the IPL is that we can see a lot of international cricket players playing in India and for Indian teams. * We, Indians have to learn to cheer for Mathew Hayden and Andrew Symonds, who are playing for Chennai and Hyderabad respectively and who are incidentally players that we liked to hate, till recently * The Indian players, the youngsters, would certainly learn a great deal from these international players, who are thorough professionals. Seeing Mike Hussey, the Chennai Super King batsman, blending comfortably with players like the Chennai born – Badrinath, is a real treat to watch * A lot of other players, who were foes while playing international cricket, are now good team mates and are enjoying each others company, thanks to the IPL.
* Some players, who are now forced to reveal the best-kept secrets about the strengths and weaknesses of their international teammates to their IPL teams, are finding it difficult to cope with the new situation is what we should understand from the comments made by Andrew Symonds recently.
Problems associated with IPL
* There are a lot of problems also with the IPL and the most important one being the dangerous probability that the BCCI would itself resort to loathsome practices like match fixing to make the IPL matches more interesting and exciting. This is just a very distant probability and hopefully such things won't happen, but we have to be wary about such weird attempts by the BCCI. This is mainly because the BCCI and the Chairman of IPL, LalitModi are both quite frantic about utilizing every opportunity to amass wealth and money with IPL, by any means. If such a thing happens, then it would be quite ludicrous for the game of cricket.
* Yet another problem with the IPL is that there is increased probability that players in different countries would look to retire from their international responsibilities to take part in IPL, as the latter is more lucrative than the former one.
* The money spinning IPL has invited a lot of controversy in recent times. Two big guns LalitModi and ShashiTharoor were sacked owing to the controversy(investigations pending).
* when India crashed out of World T20 World Cup, the attention was back on IPL after an interval of mild silence. It is worth an inspection. Did IPL succeed in its goal
* The IPL was meant(or publicized so) to find the local talents from all over the country. It did find many talents like Rohit Sharma, Suresh Raina, PragyanOjha, Shaun Marsh… But did IPL succeed in its goal?
Surely all the franchisees made money out of it. But did the original intention to nurture talents succeed? At the end of the day, cricket is just a game. Like every job has a dignity, every game must also have its own dignity. Instead of keeping the dignity of cricket, what did IPL do? Late night parties, cheer girls, match fixing… allegations continues….Even the team coach and captain has come up against IPL, though vaguely. The question remains is, did IPL do good for Indain cricket? Or it just turned out to be means to whitewash the blackmoney of the franchisees? Conclusion
.Whatever may be the qualitative effect of IPL on cricket at large, one must confess that IPL is a very exciting form of cricket and is quite an amusement for the millions of cricket lovers in India and the world over. There is already some discontent among a lot of purists of cricket about the form of cricket that is being played in the IPL and there is also some dissatisfaction on the involvement of "cheer leaders" in the IPL matches. But IPL and the 20-20 cricket format followed in this league are really exciting prospects and anything that adds to the colour of it should be accepted, if it is legal.