Is Love a Consistent Feeling or just a Feeling that Grows upon Situation? Essay Sample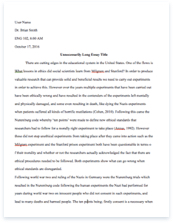 The whole doc is available only for registered users
OPEN DOC
Pages:
Word count: 474
Category: love
Get Full Essay
Get access to this section to get all help you need with your essay and educational issues.
Get Access
Is Love a Consistent Feeling or just a Feeling that Grows upon Situation? Essay Sample
Every individual experiences love. It may be love from our family, parents, friends, siblings, nephew, niece, loved ones, and all other person whom we consider part of our lives. This love oftentimes changes who we are as a person. It changes our concepts, insights, and opinions about this love once we experienced it. But is this love a consistent feeling or just a feeling that grows upon situation?
Love, for me, is a special feeling that makes my heart beats fast and makes my world brighter. Some people say that love is a consistent feeling that once you get involved and feel a true love for someone, it will be permanent and committed with the promise that love will only vanish and will be broken by death. Love is said to be consistent when two people decided to love each other by heart and soul, when two hearts collided and locked it to their selves. Yes, it is possible to have this consistent feeling but nowadays, we really can't tell if this consistency of how you feel still exists in most of the people's lives. Through observance, I think that it's very rare to witness a consistent feeling. From a boy-girl relationship of today, I can judge, myself, how easy it is for individual to just break up with their partners. How easy it is for them to replace the person who used to be his/her companion for times.
Even those couples who have been in a long term relationship do break up. And what confuses my mind is the reason behind the decision of parting. For seeing and witnessing lot of lovers who broke up, I think this love isn't a consistent feeling. We all experienced love, and I know everyone can relate that it is just a feeling that grows from time to time. There's no such monotony level of love. There are always ups and downs of this feeling, sometimes it grows, and sometimes it dies. And for a couple to have an almost perfect relationship, they should know the real personality of each other, their bad and good side, their likes and dislikes, their common and differences, and knowing all the details takes a lifetime. A couple should meet halfway to understand each other and decide for the goodness for themselves to achieve this consistent love for each other.
I may not experienced lot of situations about love but I know a person whose love is consistent. It's God. He is the only man who loves us and will love us forever until we die and everyone should make Him as the center of their relationship because with God, everything will fall into the right places. What you want may be given to you in the perfect time, and with the perfect person for you.