Is the Natural Environment of Singapore Worth Preserving? Essay Sample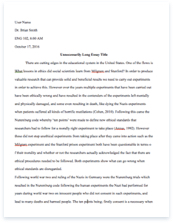 The whole doc is available only for registered users
OPEN DOC
Pages:
Word count: 895
Category: economy
Download Essay
A limited time offer!
Get a custom sample essay written according to your requirements urgent 3h delivery guaranteed
Order Now
Is the Natural Environment of Singapore Worth Preserving? Essay Sample
Before 1819, the island was covered with tropical primary forest, with various types of coastal vegetation such as the mangrove forests and beaches. At that time, Singapore was known to be rich in its natural heritage. However, throughout the years, the initial natural heritages that Singapore once possessed were gradually lost due to urbanization. Up till present, the remaining natural heritage, which is defined as " (l)egacy of the external world which is not human-derived" (cited), is sacred throughout the entire island. Such destructive impacts brought about by the rapid development have been clearly depicted by the loss of these diverse habitats.
Deforestation of the primary forests has caused a high percentage of as much as 95% being cleared and an extinction rate of native species to be approximately 34% to 87% (cited). As such, it is convincing enough to consider modern Singapore as a country with only little natural heritage to provide us with goods and services. Despite that, it is still important and worth the expenditure to protect our remaining biodiversity. This is because the natural heritage in Singapore plays a role in contributing to the economy as a form of tourist attraction, serves as a site suitable for scientific studies of various species and also, a green landmark inducing a sense of identity to the country. These services, brought about by the conservation of natural heritage, cannot be acquired from our neighboring countries. Therefore, I disagree to the statement that the natural heritage in Singapore is not worth to be conserved.
First, the little natural heritage remaining in Singapore can contribute to a portion of the economy by serving as a site for tourist attraction. These natural heritages can promote eco-tourists to embark on a journey to explore the diverse ecosystem, such as the tropical rainforest in the Central Catchment Nature Reserves, mangroves in Sungei Buloh or even the coral reefs in Chek Jawa. The government has also promoted these natural heritages as tourist attractions by creating trails and bridges such as the Tree Top Walk for recreational purposes. These enable visitors of the sites to be able to enjoy the beautiful scenic view of the nature.
On top of that, locals will be able to conveniently enjoy the nature, away from the urban city without the need to spend the additional expenses on travelling overseas. This encourages local consumption, directly contributing to our economy. In general, the number of visitors visiting these natural heritages can be used as a benchmark on how much it contributes to the economy. Statistics have proven that Singapore's eco-tourism industry, comprising of both local and foreign visitors, has been steadily growing throughout the years. One such example will be the increase in number of visitors to Sungei Buloh Nature Reserves that results in an average of 140 000 visitors each annum in 2010(cite3). This shows that natural heritages, as a tourist attraction is able to contribute to the economy.
http://www.nparks.gov.sg/cms/index.php?option=com_visitorsguide&task=attractions&id=64&Itemid=73
http://news.xin.msn.com/en/singapore/article.aspx?cp-documentid=5582863
http://entertainment.xin.msn.com/en/radio/938live/singaporenews.aspx?cp-documentid=4163379
First point
http://www.sbg.org.sg/attractions/heritagetrees.asp
One of your classmates has commented: "Singapore has too little natural heritage to provide us with any goods and services, hence it is not worth spending money and/or effort protecting our biodiversity. We can easily enjoy the goods and services from our nearby countries."
Define natural heritage
Decrease in the amount of natural heritage due to by globalization
Disagree with the comment
Apart from providing us with goods and services, provide us with economics values, studies and national identities.
2nd Paragraph
Economic values due to by the increase in tourism
Government are also promoting natural heritage as sites for tourist attractions
Apart from sungei buloh, there are also other natural heritage which are known to be promoted such as the treetop walk in the central natural reserve catchment area and also the offshore pulau ubin.
From statistic, approximately 140000 visitors entering sungei buloh each year.
Visitors amount increasing shows potential of it being a potential successful tourist attraction
3rd Paragraph
Conserving the biodiversity for scientific studies.
Singapore being the central trading port of south east asia
Creates a diverse ecosystem containing many foreign and native species
Destroying this natural heritage which thus means the lost of an opportunities for the biologist to study the different species of living things in the ecosystem since another potential habitat has been lost
Moreover, some species that are only present in Singapore such as the crab Singapore johore and those endangered species will face possibilities of extinction.
Some of these species could not be found in neighbouring countries.
Few species will be left
Scientific studies in Singapore deem to be impossible.
Purposes for scientific studies could be such as uncovering bioactive compounds isolated from species in the ecosystem (pg283)
4rd Paragraph
A sense of belonging
Singapore known as a garden city
Conserving natural heritage would allow many heritage trees such as tembusu tree to be preserved
Such heritage tree which are preserved allow sense of belonging since it is a tree that can be found in the five dollar note.
5th Paragraph
Conclusion
No matter how small or fragmented the habitats are, protecting them from reversing degradation are better than having them totally eliminated (pg 282)