Issues of Supply Chain Management Essay Sample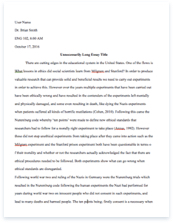 The whole doc is available only for registered users
OPEN DOC
Get Full Essay
Get access to this section to get all help you need with your essay and educational issues.
Get Access
Issues of Supply Chain Management Essay Sample
Abstract-
Despite the extensive research carried out in the area of supply chain management (SCM) all over the world, SCM practices have not yet been well adopted in developing countries like India. This paper highlights the present issues and challenges of SCM in India. Supply chain management is the discipline of optimizing the delivery of goods, services and information from supplier to customer. An effective supply chain makes companies competitive and profitable. The best example from the global arena are the companies like Dell, Wal-Mart and Amazon etc. However some Indian companies are moving towards making theirs supply chain efficient, but most of them have done very little. If companies choose to compete in the global environment, they will have to look for ways to reduce expenditures of their suppliers and channel partners. This reduction in cost will lead the revamping of supply chains and significant investment in information technology, because Information Technology (IT) tools and techniques play very important role in the performance of the SCM. Key words- Supply Chain Management (SCM), Information Technology (IT) tools, cost reduction, issues and challenges in Supply Chain Management in India.
I. INTRODUCTION Supply chain Management (SCM) seems to be a growing area of interest amongst researchers and practitioners from varied disciplines. Supply chain (SC) has evolved from the era when related to materials flow (Forrester, 1961) were introduced, which later on become part of SCM. SC has evolved very rapidly since 1990s showing exponential growth. Generally SC consists of different functions: logistics, inventory, purchasing, and procurement, production, planning, intra-and inter-organizational relationships and performance measures. To improve the overall performance of SC the members of SC may behave as a part of a unified system and coordinate with each other. Some Indian companies are moving towards making their supply chain and logistics efficient, most of them have done very little or nothing.
If companies choose to compete in the global environment, they will have to look for ways to reduce expenditures of their suppliers and channel partners, logistics or distribution partners. This reduction in cost will lead the revamping of supply chains and significant investment in information technology, because information technology tools and techniques plays very important role in the performance of the SCM. . This paper is organized as follows: Section 2 describes Literature Review, section three gives information about Information Technology (IT), IT tools and ITs importance on SCM, section four highlights the issues and challenges of SCM in India, section five gives the overcoming challenges and issues of SCM and section six presents conclusive remarks of SCM in Indian context. 113
1.1 SCM defined The Council of Logistic Management (CLM) (2000) defines SCM as "the systematic, strategic coordination of the traditional business functions and tactics across these business functions within a particular organization and across business within a supply chain for the purpose of improving the long term performance of the individual organizations and the supply chain as a whole". II. LITERATURE SURVEY The size of the Indian logistics market is estimated as US$ 14.31 billion in 2004, US$19.54 billion in 2009 and is expected to grow up in 2013. The logistic cost as percentage of the Gross Domestic Product (GDP) stood at 13% in India in 2004 (Confederation of Indian Industries(CII) results), in comparison to 11% in Europe and 9% in the U.S. often total logistic cost, transportation represents 39% while warehousing, packing and inventory accounts for 24% of the total costs.
Higher logistic costs mainly due to poor infrastructural facilities in the country. The higher logistic costs represent high products /service costs in the international market. The logistic cost also influenced by constraints such as shortage in electricity and skilled labor, road, port congestion etc. Shipments by road that can be completed in three days in the US. For example, it could take as long as nine days in India. Ships in India can wait for five days to dock at an Indian port, compared to little or no wait time in Europe. Further, there are few logistic firms in India with fleet size
International Journal of Mechanical and Production Engineering (IJMPE) ISSN No.: 2315-4489, Vol-2, Iss-1, 2013
Issues And Challenges Of Supply Chain Management In India
larger than 100 trucks. Moreover, very few trucks are fitted with GPS tracking devices, thereby preventing any real time tracking shipments. At the same time Indian organizations lag in supply chain performance. For example pantaloon retail, a major Indian retailer, had inventory equivalent of about 100 day's sales from 2006 to 2009. Even after improvements made in 2010, their inventory levels fell only to about 77 days of sales. Yet this is still well above the inventory levels of leading retailers in developed economies. Wal-Mart, for example, has an inventory equivalent of only 29 days of sales in 2010(Supply Chain Management Review, July 2012). Additionally many supply chain activities such as transportation, warehousing, and retail store replenishments remain very fragmented in India. Now Indian organizations are looking for collaboration with supply chain partners to cope up with the increasing uncertainty of supply networks, globalization of business proliferation of product variety and shortening of product life cycles.
The recent technological advances in IT have made it possible to make supply chain lean and thin. Holistically speaking, without IT systems in place, no supply chain could be agile nor could adapt and align fast to the changing business needs. III. IT TOOLS AND TECHNOLOGIES Information is essential to making supply chain and logistic decisions, because IT provides the global scope needed to make optimal decisions. Best in class companies world wide have successfully used sophisticated IT systems to streamline process and enable effective decision making. The information necessary to achieve global scope, corresponding to the different stages of the supply chain as 1) supplier information 2) manufacturing information 3) distribution and retailing information and 4) demand information.
IT is used to improve inter organizational coordination (McAfee, 2002; sanders 2008) and in turn, inter organizational coordination has been shown to have a positive impact on select firm performance measures such as customer service, lead time and production costs. IT helps to link the point of production seamlessly with the point of delivery or purchase. IT allows planning, tracking and estimating the lead time based on the real data, advances in IT (eg. Internet, electronic data interchange, ERP, E-business and many more) enable firms to rapidly exchange products, information, and funds and utilize collaborative methods to optimize SC operations. Internet and web can enhance effective communication, which helps members of SC review
past performance, monitor current performance and predict when and how much certain products need to be produced and to manage workflow systems(Liu et al 2005) 3.1 Supply Chain Coordination: The supply chain members perform different functions or activities like logistics, inventory management. Ordering forecasting and product design involved in management of flow of goods, information and money. In traditional supply chain, individual members of SC have been performing these activities independently. The SC members may earn benefits by coordinating various activities (Arshinder, Kanda, A., Deshmukh, S.G., 2008). The lack of coordination may result in poor performance of supply chain. Fisher et al. 1994 has cited a study of the US food industry, which estimated that poor coordination among SC partners was wasting $30 billion annually. The mismatch between supply and demand results in rise in the cost of stock out, markdown, expediting, transshipment, advertising and sale preparation, excess inventory. Coordination can be visualized in different functions such as logistics, inventory management, forecasting, transportation etc.
Manufacturers and retailers etc can effectively managed using coordination. 3.2 Collaborative Planning Forecasting and Replenishment (CPFR) CPFR model was developed by SCOR (Supply Chain Organization) and "at its essence, CPFR is a set of business processes that helps eliminate demand and supply uncertainty through improved communication between supply chain trading partners" (Larsen et al. 2003). Nine CPFR is a model to develop collaboration and this to happen there should be a complete integration between manufacturer, their suppliers, shipper, and logistics partner.
The primary benefit of integration is that all business units and supply chain partners share the same data, synchronize action and minimize distortions and bullwhip effect in demand management". This integration would require technology platforms such as ERP, SRM or CRM platforms or legacy systems connected through web service. 3.3 Enterprise Resource Planning (ERP) ERP provides the transactional tracking and global visibility of information from any part of a company and its supply chain that allows intelligent decisions to be made. This real time information helps a supply chain to improve the quality of its operational decisions. This ERP software has been successful in improving data integrity within the supply chain.
3.4 Customers Relations Management (CRM) In the changing Global environment, increasing customer satisfaction is one of key success factors in all industries so also in supply chain management. So it is very much essential to make all policies keeping in view customer and availability of technology. In traditional method of CRM, phone, paper, personal interaction etc are used for communication and relationship. But with IT enabled SCM with CRM software can store customer details, while making transactions with the customer monitors buying and behavior of decision of different customers minimize internal fault, help in the automation process, automatic tracking and response, bill finalization and analysis of communication pattern.
3.5 Supplier Relation Management (SRM) Supplier Relation Management is to streamline and make more effective the process between an enterprise and supplier. SRM includes both business practices and software and is a part of the information flow component of SCM. According to the proponents, the use of SRM software leads to lower production costs, higher quality but lower priced end product. 3.6 Electronic Supply Chain (E-Supply Chain) With the quick development of Electronic commerce, SCM can be made more effective through electronic means. For instance through web site each member in the chain can access the shared database. E-Supply chains can be designed and studied through a systematic approach, which considers the various levels at which information technology can be applied in a traditional supply chains.
3.7 Integrated supply chain network An integrated supply chain network is a group of independent companies, often located in different countries, forming a strategic alliance with the common goal of designing, manufacturing, and delivering right-quality products to customer groups faster than other alliance groups and vertically integrated firms. The structure of an integrated supply chain network held together by a logistics and information network is shown in Figure. Such an integrated supply chain provides the basis for application of various information technologies that transformed it into e-supply chains.
3.8 Bar coding: Barcodes have influenced almost every aspect of supply chain management. The use of barcodes makes business integration process in SCM simpler and more efficient. Barcodes are an effective identification tool that helps track products and greatly reduce errors. Barcode technology has a range of advantages such as being a affordable, easy to handle and accurate. These advantages make barcodes widely used in SCM and accepted across world. Employing barcode technology in inventory practices enable timely and accurate information that helps to operate with greater warehouse efficiency and lower inventory on hand.
Using barcodes along with the Just In Time(JIT) inventory method allows companies to estimate precisely whey run out of stock dependency on huge buffer stocks. 3.9 Radio Frequency Identification (RFID) Radio Frequency Identification is a type of automatic identification system. The purpose of RFID system is to enable data to be transmitted by a portable device called tag, which is read by RFID reader and processed according to the needs of a particular application. The data transmitted by the tag provides identification or location information or specifies about the product tagged, such as price, color date of purchase etc. Wal-Mart has successfully tested the technology with the top 100 suppliers, it is now taking steps to expand roll out of the new technology across other suppliers and stores. In India very few companies are implementing this technology. Because of the high cost of implementation of the system, most of the Indian companies are not in favour of RFID technology.
This high cost is associated with retooling, extensive partner relationship across channel members particularly, manufacturers and retailers. In future, with a prospect of cost effectiveness, RFID may be put to use extensively. 3.10 Web Services Not all companies can afford to deploy the recent ERP, SRM, CRM and other software modules as these are expensive and because replacing the legacy ones entail huge cost and effort. However, it is necessary to integrate the old traditional system with the company and supplier and other channel partners. The web services do exactly that to integrate the old legacy system with one another thus saves cost on the deployment of the costly new IT systems.
IV. SUPPLY CHAIN MANAGEMENT ISSUES AND CHALLENGES IN INDIA 4.1 High cost of logistics. Logistic cost is 13% of India's GDP in comparison to 11% in Europe and 9% in the U.S. of the total logistic cost, transportation represents 39%, while warehousing, packing and inventory accounts 24% of the total costs(365businessdays.com). Higher logistic costs are mainly due to poor infrastructure facilities in the country. 4.2 Physical infrastructure –a bottleneck Insufficient distribution channels and infrastructure bottlenecks restrict the scope to reach consumer of products nationwide. Though the country has developed the largest road networks in the world, yet the regional concentration of manufacturing in Indian but geographically diversified distribution activities as well as infrastructure bottlenecks, e – infrastructural facility is not comparable to developed countries. Less than half of the roads were paved in India and less than 2000Km were express highways in 2007, which was significantly lower than china's 30,000Km (365businessdays.com).
The scarcity of tracking technologies like global positioning systems (GPS),(www.scmr.com) the inability of ports to handle goods quickly, and the lack of modern technology in warehouse. Though there are considerable investment underway to address these issue, such as projects take large amount of time in India by comparison, emerging economic countries like china and brazil have been able to complete infrastructural projects on a considerably shorter timeline. 4.3 The low acceptance of integrated Third party logistics (3PL) Apart from the infrastructural challenges, business in India doesn't have the access to the best supply chain services for a variety of reasons. The low acceptance of integrated third party logistics
(3PL) firms in India is one part of the problem. The cost differential between the integrated 3PL an existing transport firms is wide. So shippers find it difficult to justify the additional cost of a 3PL, even though they would be receiving high technology support and generally superior service from such provider. Further, the infrastructural challenge mentioned above constrains the internationally known 3PLs from operating with the same speed and efficiency as they do in developed economies. 4.4 Cost of quality service According to industry analysts, logistic costs in India are among the world's highest. Outside of the metros and few cities the delivery time is very uncertain.
4.5 Technology usage and inadequate investments in IT Technology usage is very low in India, which restricts the scope of increasing productivity and efficiency (365businessdays.com). Though India is a leading exporter of IT products, Indian companies are unfortunately least inclined to use them. Hence, the IT penetration in India is low. This is not surprising that Indian companies are 1.3% of the gross sales. For companies that use IT systems, there seem to be a clear bias towards using stand-alone IT systems. Using these systems would mean that collaboration would be low as these stand-alone systems are not friendly when it comes to implementing recent supply chain models like CPFR, VMI etc. in the present scenario the supply chain around the world is OnDemand, using technology such as internet, mobile, wireless, RFID etc, whereas Indian supply chain is still to come out of this slumber.
V. IMPROVING THE CAPABILITIES IN INDIA
SUPPLY
CHAIN
5.1 Carefully analyze the infrastructure: it is important to consider infrastructural issues such as high ways, and access to ports and supporting the information technology. 5.2 Investment in IT If the Indian companies are to adopt global supply chain standards and benchmarks against the global companies there is a long way ahead. In addition, this way starts with investment in information technology. This investment will go towards making
companies connect with suppliers and partners. This connectivity will improve the visibility in the chain and thus collaboration can take place with partners. This collaboration will make the supply chain agile and align itself to the changing market demand. 5.3 Leverage IT Capabilities The IT talent is not hard to find in India and Indian companies can use it to their advantage.
They can employ trained IT engineers at lower cost as compared to the counterparts in other countries and thus become competitive. 5.4 Align Supply Chain Strategy with Business Strategy So far, Indian companies have marketing, personnel, accounts and other departments but no supply chain department to speak of little. Purchase or procurement section has more or less carried out the supply chain and logistic functions. These departments however are not aligned to follow supply chain as a strategic area and are often not in harmony with other departments or with partners. Now the time is ripe to align competitive advantage, increase profitability, and market share in these challenging times.
5.5 Potential savings for India – Is possible if logistic costs decreases by 1%, approximately $4.8 billion per year as Indian GDP is 480 billions( Indian logistic cost per GDP is 13%)(365businessdays.com). VI. CONCLUSIONS India is one of the world's fastest growing economies with diverse markets. Managing supply chain in such a vast country is most challenging for any organization because of business practices, government regulations, technology capabilities, transportation infrastructures etc. the current paper has explored the state and issues of supply chain management of India.
To achieve an improved performance, Indian organizations should focus on applying techniques which offer a strategic opportunity for companies to gain an increase in revenue. This is possible by improving the infrastructural development and refocusing on integrating IT with supply chain management and Logistics. Organizations must realize that they must harness the power of IT to collaborate with their business alliances. Research methodology: The research is based on secondary data, which includes compilation of research articles of the experts in the field and reflection of the various books on supply chain management. The approach is exploratory in nature.
REFERENCES
[1] Arshinder, Kanda, A., Deshmukh, S.G., 2008. "The supply chain Coordination: perspectives, empirical studies and research directions" international journal of production economics 115, 316-335. Arshinder, Kanda, A., Deshmukh, S.G., "Supply chain Coordination issues: an SAP-LAP framework", Asia pacific journal of marketing and logistics, vol 10 no3 2007 pp 240264. "Basics of Supply Chain Management" by Lawrence D.Fredenedll, Ed Hill, The St Lucia press/ APISC series on Resource Management. Bentit M.Beamon, "Measuring Supply Chain Performance and Production Management,1999,vol-19, no:3 pp.4-16. B.S. Sahay and Ramaneesh Mohan, "The Supply Chain Management Practices in Indian Industry", International journal of physical distribution of Logistic Management 2000, vol: 33, no 7 , pp582-606. David Simchi-Levi, Philip Kaminsky, Edith Simchi-Levi (2000)." Designing and Managing the Supply Chain." Burr Ridge, IL: The McGraw-Hill Companies, Inc Forrester.J.W.1961, industrial communicatins, Waltham,MA,464pp dynamics,Pegasus
evidence. Int J Phys Distrib Logistics Manage 33(6):531– 549. [10] Lee I Hau "The triple a supply chain", Harvard Business Review, October 2004. [11] Liu J, Zhang S, Hu J (2005) A case study of an interenterprise workflow-supported supply chain management system. Inf Manage 42(3):441–454 [12] Min.S, and Mentzer.J.T, "Developing and Measuring Supply Chain Concepts". Journal of Business Logistics 2004, Vol 24 No1. [13] McAfee A (2002) The impact of enterprise information technology adoption on operational performance: an empirical investigation. Prod Oper Manage 11(1):33–53 [14] R.P Mohanty, S.G. Deshmukh, "Essentials of Supply Chain Management", 2004, Jaico publishing house. [15] Reddy AM, Rajendran C (2005) A simulation study of dynamic order-up-to policies in a supply chain with nonstationary customer demand and information sharing. Int J Adv Manuf Technol 25(9–10):1029–1045 [16] Sanders NR (2008) Pattern of information technology use: the impact on buyer–suppler coordination and performance. J Oper Manage 26(3):349–367 [17] Sanjay Upendram, kaushika Madhavan, Arun
Krishnan "Competitive Automotive Supply Chains in India" white paper, 2004, November, in souvenir, Indian Institute of Materials Management, Supply Chain expo 2005. [18] Sunil Chopra and Peter Meindl "Supply Chain Management: Strategy, Planning and Operations". Pearson Education Pvt.Ltd., India. [19] The Council of Logistic Management (CLM) (2000) [20] "Understanding the E Supply Chain Design and Future trends", N.Viswanadham and Roshan Gaonkar, The Logistic Institute- Asia Pacific, National University of Singapore. [21] "Understanding the Supply Chain Management: Critical Research and Theoretical framework" L.J.Cheny and A.paulraj, International Journal of Production Research, 2004, vol 42 No.1 [22] "Use of Internet in Supply Chain Management: A Study of Indian Companies" Zillur Rehman, Industrial Management and Data Systems, 2004, Vol: 104, No:1 [23] www.365businessdays.com