It's the Day Before My Birthday and We're Going to The Beach Again Essay Sample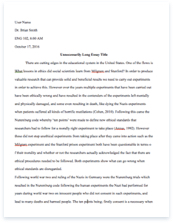 The whole doc is available only for registered users
OPEN DOC
Pages:
Word count: 606
Category: beach
Download Essay
A limited time offer!
Get a custom sample essay written according to your requirements urgent 3h delivery guaranteed
Order Now
It's the Day Before My Birthday and We're Going to The Beach Again Essay Sample
I've always looked forward to the summer, that cool breeze drifting ashore, the sand moulding to fit my feet, the fresh sweet taste in the air, the trawlers bringing in fresh crab and lobsters. I remember when the beach used to be clean and empty, when I was young. But one year, some men wearing suits came and then lots of tourists started buying from shops. In summer I go to France to see my Dad. I really like it because he cooks me fresh food everyday and I get to help at the ice cream van. My birthday is in summer, 21st July, My Dad makes a party for me and we have special games and I get presents. My mother doesn't like this; she says my Dad is a 'bloody pig.' She wants me to have my birthday with her in England.
It's the day before my birthday and we're going to the beach again. My Dad says today there will be 'more seals out today than anytime this year.' I don't understand this having never seen any seals at the beach before. 'Lazy, slippery seals' he says. 'Spending money and littering the beach. Still, good for business.' I've always felt a bit awkward on the beach with my Dad because every other boy is playing in the sea and I'm helping my Dad in the ice cream van. He says I can't play in the sea as he has to watch the van and if I go in and get in trouble, he won't be able to help. I don't understand why though; at home I do swimming lessons every Thursday and the sea doesn't look very rough.
People are starting to flock to the beach now, my Dad says, 'here come the seals' and I think I know what he means. I think he means people but I don't understand why he just doesn't say 'people'. In about half an hour the beach is starting to fill up with 'seals.' Not many people are coming to buy ice creams. Dad says they come when the weather gets hotter and everyone comes in to have lunch. He says later we can go swimming for a short while. He's never asked me to go swimming in the sea with him before. I can't wait 'till I swim in the French sea; the busy lunchtime seems to breeze past like the fresh shore wind.
Now it's about three o'clock and my Dad says that we can go swimming in 5 minutes. As I'm getting changed behind the van I hear a colossal scream. It doesn't sound like people playing in the water. It sounds like a fearful, harsh screaming cutting the noise of a lively beach like a butcher's cleaver. I can hear people splashing but there's no-one laughing anymore. By the time I bolt out the water is empty, an abandoned city with evidence of former life, an Atlantis. Wait, there is someone still in there; I wonder if they've realised everyone else has gone. As I turn to the beach all the 'seals' eyes are fixated on them. I ask my Dad why there is only one person in the water; he just stares, speechless, looking at the person floating, my dad utters under his breath, 'sh-sh-ark.' I can only just make it out.
"Get out the water, there's a shark!" I shout at the top of my lungs. Only now I realize, I could shout all I like and they'd never hear me. Now I am a 'seal' staring at the water, the blood-stained water, speechless.