Jamaica – urban and society Essay Sample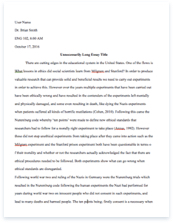 The whole doc is available only for registered users
OPEN DOC
Download Essay
Get Full Essay
Get access to this section to get all the help you need with your essay and educational goals.
Get Access
Jamaica – urban and society Essay Sample
After the first two weeks volunteering at Holywell, it became apparent the problems that were facing the park and the organization. The biggest of which was the amount of Park Rangers that responsible for hectares upon hectares of mountainous terrain. Only two Rangers per week is responsible for such a large area. Upon investigation and some awkward questioning of the park rangers, it was made clear that the reason for the small amount of staff and rangers was the fact there wasn't enough funds to pay for a large workforce or even a moderate one.
Lack of was also a factor in the condition of the tools some of the volunteers were made to use. Leaving some to improvise or just plainly going on hands and knees to get the job done. Because of the lack of personnel, most time there wasn't enough oversight of the volunteers, to ensure that the work was being done properly.
This lack of oversight is also prevalent over the wide areas the Rangers have to cover. It is not possible to manage the potential impacts of invasive alien species, fire and encroachment from both small-scale shifting agriculture and commercial coffee growing. Oversight is also needed to ensure that mining operations and deforestation are not permitted and pollution of the natural water sources. Another problem that I encountered during my service was the lack of enthusiasm from some of the volunteers serving alongside me. From those who came only to sightsee and have fun with the ones who have never held a rake in their lives. The problems prevented the group to not have accomplished more.
These problems are very prevalent in the Jamaican society. The lack of funding from the government and from other source prevent the hiring of qualified individuals who are willing to take up the mantle. The lack of funding also prevents the ones who already giving their time to an organization to do their job to the best of their abilities. On the other side, the number of individuals who would actually go out and volunteer, to give their time to a cause that will benefit their communities and country is very few.
In order to achieve Jamaica's Vision 2030, everyone has to participate, to be able to give our time to the betterment of our communities and of Jamaica. Then and only then will Jamaica have a healthy natural environment. An environment where we have a sustainable management of Environmental and natural resources, hazard risk reduction and adaption to climate change, and also sustainable rural and urban development. And by working together Jamaicans would be empowered to achieve their fullest potential.
Even though we had a lack of resources and a lack of guidance at times we put in the work in order to complete the objective for that day. Whether it was cleaning the drains, working in the nursery, patching roads, raking by working together, improvising and using our initiative the job was completed. Instead of complaining about what we lacked we work with what we had at the time and creative thing. That's what we should be doing as a society in order to meet vision 2030. Acknowledge we have faults, issues, lack of resources, lack of money, and work with what we currently have, working with each other and by using our initiatives