Jawaharlal Nehru Essay Sample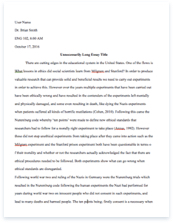 The whole doc is available only for registered users
OPEN DOC
Pages:
Word count: 307
Category: india
Download Essay
Get Full Essay
Get access to this section to get all the help you need with your essay and educational goals.
Get Access
Jawaharlal Nehru Essay Sample
Nehru was born on 14 nov 1889 in allahbad. He was the son of Swaroop Rani and Motilal Nehru, a wealthy lawyer and a prominent leader of the indian independence movement. Jawaharlal Nehru received education in some of the finest schools and universitiesof the world. He did his schooling from Harrow and completed his Law degree from Trinity College, Cambridge.Jawaharlal Nehru returned to India in 1912 and started legal practice. On 7 February 1916, Nehru married sixteen year old Kamala Kaul. In the first year of the marriage, Kamala gave birth to their only child, Indira Priyadarshini .Jawahar Lal Nehru joined Home Rule League in 1917.Two years later, Nehru joined the Indian National Congress, where he soon became a leader—during this time he began to help India gain its independence from England. His real initiation intopolitics came when he came in contact with Mahatma Gandhi in 1919. At that time MahatmaGandhi had launched a campaignagainst Rowlatt Act. Nehru was instantly attracted to Gandhi's commitment for active but peaceful, civil disobedience.
Gandhi himself saw promise and India's future in the young Jaarlal Nehru. Nehru family changed its family according to Mahatma Gandhi' teachingsThey now wore a Khadi Kurta and Gandhi cap. Jawaharlal Nehru took active part in the Non- Cooperation Movement 1920-1922) and was arrested for the first time during the movement. He was released after few months. Jawaharlal Nehru was elected President of the Allahabad Municipal Corporation in 1924 In December 1929, Congress's annual session was held in Lahore and Jawaharlal Nehru was elected as the President of the Congress Party. JawaharlalNehru was arrested in 1942 during Quit India Movement. Released in 1945, he took a leading part in the negotiations that culminated in the emergence of thedominions of India and Pakistan in August 1947.In 1947, he becamethe first Prime Minister of independent India.