Job roles and working arrangements Essay Sample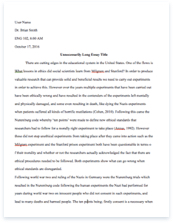 The whole doc is available only for registered users
OPEN DOC
Pages:
Word count: 4657
Category: job
Get Full Essay
Get access to this section to get all help you need with your essay and educational issues.
Get Access
Job roles and working arrangements Essay Sample
Every person in the business has a job to do. Every job has got a different job role than others. It could differ in several ways:
* The duty carried out by different person
* How responsible can the jobholder be without taking the permission
* The job security, how secure your job is
* The type of decisions that a job holder has to make
* The skills and qualifications needed by a job holder in order to get a job
* Benefits and the wages that the job holder gets.
Job levels in a business
(Carysforth C and Nield M (2002) GCSE applied business for edexcel hieneman) pg163
The pyramid is used to categorise the jobs at BHX. The pyramid is often used because the pyramid gets smaller the higher up you go and bigger the lower down you go. So there are less people in the top of the pyramid and there are more people as you go lower down the pyramid.
Two advantages of job description are:
* "Drawing up a job description gives BHX the opportunity to think carefully about the job role. This helps to ensure that the best person is recruited in BHX.
* Job applicants and the job holders can see the job description and they will know exactly what to do.
Two disadvantages of job description are:
* It is almost impossible to list every single type of task and activity a job holder may be asked to carry out. For that reason, most job descriptions include a 'catch all' at the end.
* A job description doesn't always accurately indicate the variety of work undertaken by the job holder. Some tasks may be done everyday, but others may be done only once a week, or every year."
(Carysforth C and Nield M (2002) GCSE applied business for edexcel hieneman)
Job roles of Owners/Directors
In BHX owners/directors have the most responsibility because they are the most important person in BHX. Owners own the Bhx and directors has some shares in BHX. Their main responsibility at BHX is to keep making profit. In order for BHX to make profit they have to tell all the employees what to do and provide them with all the resources they need like computer, books etc. They also have to make really crucial decisions for BHX.
Job roles of a manager
In BHX the manger has lots of responsibilities. Its key responsibilities are to run BHX, plan for the future of BHX, making sure that the staff is doing the right task on time and up to high standard. Manager is responsible for working within the budget. Manager is also responsible for thinking about how to achieve more targets like expanding the airport so more customers can come to BHX which means BHX will get more profit. Manager has to carry out task and activities like obeying the director of BHX and doing what the directors have told them to do, to resolve any disagreements etc.
The job security of the manager is very low and it all depends upon the success of the BHX. If BHX is loosing money then the airport will cut out managers in order to save money. Managers are involved in making decisions and solving the problems of BHX. Their decision making and problem solving are very high. Manager will consider the needs of BHX and how can he/she provide better service to its customers in order to make profits. In BHX mangers have a very high qualification and very good skills. Mangaers need to know BHX's finance because they control the budget etc. They need to have very good communication skills. The related pay and benefits for managers in BHX are higher then other businesses because it depends on the size of the business and BHX is a very big organization.
Sue Timothy is a personnel manager at BHX. Here is a normal working day of Sue Timothy. She wakes up at 7am. At 8:15 am she drops her kids off to the school. At 8:55 am she reaches at work. She works from 9am till 5:30pm. During the work she has to manage staff and tell the employees what to do and also she has to check their work. At 6pm she reaches home. When she reaches home she has to look after her kids. She goes to bed at 10pm. She has been working at BHX for 3 years. She has a full time job at BHX. She is permanent at BHX. Sue Timothy earns �25k per year. She gets a company car, group pension, health care, free gym access and shares at BHX as benefits. Her perks are to get discount on airlines, car hire, airport services, tour operator, and 1 free flight if she has been working at BHX for 2 years. She is based in the administrative block in her own office.
Job roles of a supervisor
Supervisor has got similar job roles with the manager. Supervisor is responsible for his/her own staff in his/her own working department, giving the operatives the resources to meet the BHX's requirement, motivating his/her own staff. Supervisors' main tasks and activities at BHX is to do what the manager has told the supervisor to do. Supervisor also has to make sure that if the working staff is doing their work properly and that the specific targets are met by the operatives and to report the manager about the progress of the working staff. The job security of the supervisors can be variable. It all depends on how many operatives are there in BHX. If BHX sack their entire operatives then supervisor will be made to be redundant as they will not be required.
Supervisors do cost less then managers as they don't have to make crucial decisions like the manager does. The decision and problem solving for supervisors are quite high but not as high as managers. All supervisors at BHX are good at making quick decisions in their own working department. Supervisors also decide that how much resource is needed by its staff. All supervisors must have good qualifications and skills in their own working area. Normally in BHX the supervisor has already done what the operatives are doing and has been given promotion. Supervisors do also need good communication skills in order to communicate with the manager. In BHX supervisors get paid less then managers and they also get less benefits then the manager gets
William Smith is an aircraft dispatcher at BHX. He has been working at BHX for 6 years. He has a full time job at BHX. He also has a permanent job at BHX. He works shifts at BHX. Shift times are 6am – 2pm, 2pm – 10pm, or 10pm – 6am. He works between 6am – 2pm. Here is a normal working day of William Smith. He gets up 5:15am. At 5:45 he reaches at work. He gets paid if he works overtime. During the work he has to look after the aircrafts do health and safety checks on the aircraft. He finishes work at about 2pm. At 2:30pm he reaches home. At 6pm he goes to gym for 2 hours. At 9:30pm he goes to bed. He earns �20k per year. He gets group pension, free gym access, health care, and shares at BHX as benefits. His perks are to get discount on airlines, car hire, airport services, tour operator, and 1 free flight every 2 years. He is based on BHX and has a staff room.
Job roles of an operative
In BHX the operative have lots of key responsibilities and tasks to carry out. An operative is responsible to do his/her job professionally, meeting BHX targets and needs, producing high quality work. An operative's main task and activities are to deal with its customers. And they are also responsible for informing supervisor of what is happening in BHX and to inform of any difficulties that they operatives can't solve. The job security for an operative can be variable according to business. If BHX is going down then the operatives can be simply made redundant and hire new staff. Operative do make decisions and solve problems but only in their own working area.
The skills and qualifications need by an operative is high and it all depends on the type of work the operative is doing at BHX. For example an airport cleaner would need a really low qualification to work at BHX then a personnel manager. They need to have good communication skills so they can communicate with their customers quite easily. They should also get on with other staff really well. They should also be quite reliable as they are going to face their customers. There is a quite big difference between highly skilled workers and low skilled workers on pay and benefits. Staffs that are expert in I.T. do get paid very high and also get lots of benefits but whereas a cleaner, they get paid really and they get less benefits then others.
Doreen Fryer is an aircraft cleaner at BHX. She has been working at BHX for 7 months. She has a part time job. Here is a normal working days of Doreen Fryer. She gets up at 7:30am and prepares her children to go to school. At 8:45am she reaches at work. Between 9am till 1pm she works at Bhx and cleans the inside of the aircraft and the airport.. Between 1pm and 5pm she relaxes at her home. Between 5:30 and 9:30 she works in a pub as a bar tender. At 10pm she reaches home and at 10:30 pm she goes to bed. She has a temporary job at BHX. She works shifts as well and the shift times are all set. She earns average of �6k per year (pro rata). She gets group pension, health care, and free gym access as benefits. To get perks an employee has to work at BHX for six months. All the employees working at BHX gets security checked every day.
Job roles of a support staff
There is also another job role called the support staff. Their key responsibilities are quite nearly the same as an operative. The key responsibilities of a support staff is to support the working staff and the others in their work, to do their own job professionally, meeting BHX's needs and targets, and to produce high quality work. The job security of support staff is quite high as it is quite rare for BHX to operate without support staff. So there is some security. The support staff do make decisions and solve key problems but only in their own working area. They solve basic problems for example if the compute
r runs faulty, they know that they have to fix it, so they fix the computer without asking anyone. The support staffs do need to get a good qualification in order to deal with their customers. The support staff do need to have good communication skills. They should also know that how to use different things like computers etc. The pay and benefits of the support staff is same as operatives. Unskilled support staff like cleaners gets paid very low whereas a highly qualified I.T administrator will get highly paid.
Jerry Adams is an I.T. technician at BHX. Jerry has been working at Bhx for 4 years. Jerry has a full time job on a permanent contract. Here is a normal working day of Jerry Adams. Jerry gets up at 9am and reaches BHX at 10am. He works there between 10am and 5pm. During the work he has to fix any faulty computers and upgrade any I.T. system. He sometimes works overtime only if he has not finished his work. He gets paid double if he works overtime. Between 6pm and 8pm he goes to gym. After 8pm he relaxes at home with his family. His salary is �15k a year. As benefits Jerry gets a free gym access, car hire, group pension and other benefits.
There are lots of differences between manager's responsibilities and operatives responsibilities. Managers are responsible to keep all the staff motivated and tell them what to do in their own working department. Managers have to make crucial decision for BHX's future but operatives have to make decisions only in their working area. There are difference between the responsibilities of managers and operatives because managers are more important the operatives. Managers are much higher on the pyramid. Also they get more benefits and they get more paid than the operatives.
Manager's main duty is to manage the staff at BHX. To do that they need to tell the operatives what to do. But operative's main duty is to produce a high quality work for BHX under the deadline. Manager has to make some decisions about BHX whereas the operative has to make a quick decision only in their working area. This is because the managers are more important then operatives. Also they are higher then operatives on the pyramid.
There are also differences between manager's working arrangements and operatives working arrangements. For example Sue Timothy who is a personnel manager at BHX has a permanent contract with BHX. She has a full time contract which means she works there from 9am till 5:30pm. She also gets a company car and other benefits.
She gets about 22 holidays every year. It is written on her contract of employment. Whereas Doreen Fryer who is an aircraft cleaner at BHX has a temporary contract. She has part time contract which means she works there for about 4 hours a day. She works shifts. The amount of holidays she gets all depends on number of hours she works. Again there are differences between manager and operatives. This is because managers are more important to Bhx then operatives.
Also they are much higher up in the pyramid then the operatives. Managers also cost quite lot then operatives.
BIRMINGHAM INTERNATIONAL AIRPORT LIMITED
JOB DESCRIPTION
DIVISION:
DEPARTMENT: Human Resources
POST TITLE: Human Resources Administrator
GRADE: C – career grade
DATE: January 2006
Job Purpose
Complying with Birmingham International Airport Limited employment policies and procedures and recognised best human resources practice; to provide an efficient and effective human resources administration service, that that is customer driven, proactive, flexible, facilitates workable solutions and supports the Company in the achievement of its objectives.
Main Duties and Responsibilities
a. To ensure the planned human resources services for which this post is responsible for, are delivered according to Company policies and procedures and outlined departmental performance management standards. Undertaking the work of this post in line with the Company values, department objectives own personal responsibilities and professional standards.
b. To be responsible for ensuring own administration is managed to expected business standards in a timely manner, without loss of quality standards. This includes responsibility for responding to telephone enquiries, drafting/word-processing routine and adhoc letters, minutes of meetings, reports and other documentation.
c. To take a proactive role in the development of the human resources department administrative systems and processes; and communicate such developments, in a manner that supports the Company values and objectives of the department.
d. To co-ordinate the recruitment cycle including but not limited to:-
* preparation of advertisement, job descriptions, person specifications,
* liaising with applicants,
* equal opportunities monitoring,
* attending candidate assessment.
* progressing the employee reference checking process,
* preparing accurate contract of employment,
* coordinating, maintaining and progressing the Company's employee probationary assessment process.
e. To maintain and update the Company's recording systems in respect of counter terrorism checks for relevant employees. For the purpose of employee counter terrorism check renewals to ensure relevant employees and the Department for Transport are notified in good time of the forthcoming expirery of their counter terrorism check clearance.
f. To maintain effective housekeeping and ensure accurate updating of the computerised human resources information system (CHRIS) and manual recording systems as they relate to the work of the Human Resources Department.
g. To produce human resource management information using the CHRIS, Company databases and spreadsheets for the production of statistical and other human resources related information for management reports.
h. To carry out such other duties commensurate with the grading of the post, which will be determined from time to time, in line with the needs of the business.
The airport company reserves the right to vary the duties and responsibilities of staff under
Conditions prescribed in local agreements. Thus, it must be appreciated that the above duties may be altered as the future changing needs of the service may require.
Employee Relations Manager
Section Head
(School resources) (www.bhx.com)
Here is an example of a job description at BHX. At the top of the job description there is information about the employees post title, the department the employee is going to work in, date etc. After that it says the purpose of the job. The main part of a job description is the employees' main duties and responsibilities. At the end there is a box with a signature of the employees relation manager and the section he/ she is from.
What is working arrangements?
When you got to work you need to know that where are you going to work, how many days are you going to work, the working hours etc. This is called working arrangements.
What is the contract of employment?
Before you get employed by BHX you have to agree a very important document called 'the contract of employment'. You have to agree the contract and you have to do every single thing listed on your contract when you do your job at BHX. You have to obey the contract. You also have to sign the contract so there is a proof that you have understood the contract and you have discussed your contract with your employer.
Length of time at work
Permanent employees work for a certain amount of hours a week which is written on the contract. The contract has the starting date but no end date. The contract ends when the employee leaves, retires or being dismissed by BHX
Temporary employees are given when BHX knows that the person is going to start from this date and finishes on this date.
Full time workers work for standard number of hours a week. Normally its 8 hours a day.
Part time workers work less then the full time workers. But the contract of the employee could be different.
Hours of work
Shift work is carried out at different times over a 24 hours period. Normally there are 3 shifts over a 24 hours period which runs from 6am – 2pm, 2pm – 10pm, or 10pm – 6am.
Flexitime is a scheme that lets you that lets you choose when to start and to finish your work and you have to agree with your employer. But you do have to work in core times.
Overtime is the hours worked after you have finished the standard number of working hours per day or week.
Breaks from work are required for different reason. An employee has a right to take breaks from the work for emergency, to take part in strikes, to look for another job, etc.
Places of work
Teleworking is when an employee works away from the actual business location to use their I.C.T equipment. They are highly qualified in I.C.T. To do teleworking all the employee needs is a computer and a modem to link with the company's software.
Mobile working is when an employee goes and visits their customers in their home rather then dealing with them in their business location. This does not apply for BHX.
Home-based working is when an employee work in their own house for the business. There is less I.C.T equipment used in home-based working. Person who does home-based working gets paid very low. This does not apply for BHX.
Hot desking is when an employee sometimes works in their own home and sometime they do their work in their workplace.
Pay, benefits and holidays
The amount of wages that an employee gets will clearly be stated on the contract of employment. Some staff has got fixed salary point and for some of the staff they get a pay rise each year. In BHX managers and supervisor sometimes get a company car and lots of other benefits.
An employee has a right to take certain amount of holidays each year. It does not matter if the employee is working full time or part time. The numbers of holidays are clearly written on the contract of employment.
The need for flexibility
Every business needs flexibility. If BHX needs to increase the number of airline landing and taking off from the airport then it's obvious that the BHX needs to hire more staff on different contracts. They can't increase their service by keeping the same amount of staff with the same contracts only working on weekdays. Bhx will need to change the working arrangements. They will need to recruit more staff all on different contracts.
Changing working arrangements
.Changes to be more competitive: To do that BHX needs to change its working arrangements. They need to attract more and more customers so they can get more profit. They also need to comparer their customer service with other airports to see who is providing good customer service and at what price.
Changes to introduce new technology: Bhx will need to train their staff with new technology but it cost money. They will need to recruit more staff who are trained to how to use the technology.
Changes to introduce team working and multi skill practices: Team working has many benefits for BHX. People can share their ideas and therefore they can produce high quality work for BHX. If one or two members of the team are absent then there is always a cover for them and they will not fall behind with their work.
BIRMINGHAM INTERNATIONAL AIRPORT
STATEMENT OF MAIN TERMS OF EMPLOYMENT
This statement, together with the Employee handbook, forms part of your Contract of employment and sets out the main terms of your employment with Birmingham International Airport Limited, Airport Way, Birmingham B26 3QJ
Name:
Job title:
Date of commencement of employment:
Salary:
Date paid: 20th day of each month by credit transfer
Normal hours of work:
Daily starting/finishing times:
Lunch and breaks: Half an hour unpaid lunch break, 2 x 5 minutes
Place of work:
Holidays: Annual holiday entitlement and holiday pay is calculated on the basis of 20 days per annum plus 8 statutory public/bank holidays. This entitlement increases with length of service: 1 day after three years, 2 days after five years and 3 days after seven years.
Sick leave entitlement: You will be entitled to paid absence due to sickness or injury under the company's sick pay scheme, on the following basis related to length of service in any 12-month period:
up to 4 weeks'service: Nil
4 weeks' to 52 weeks' service: up to 2 weeks' entitlement
52 weeks' service or more: up to 4 weeks' entitlement
You may also qualify for statutory sick pay.
Absence from work: if you are unexpectedly absent for any reason, you must inform the sickness hotline on 0121 404 56 56 half an hour before you are due to start work on the first day of absence. You must always obtain permission from your immediate superior in advance for planned absences.
To qualify for staturory sick pay and payment from the company's sick pay scheme, you must complete a self-certificate when your absence lasts from 0.5 to 7 days, including Saturday and Sunday. A doctor's or hospital certificate must be forwarded to the Personnel Department as and when they are renewed by the doctor or hospital.
Right of search: Where reasonable evidence of theft exists, the company reserves the right to search any employee leaving the premises, any vehicle in which he or she is riding and any parcels or bags being carried. At the request of the employee, this search can be carried out in the presence of a third party.
Health and safety at work: All employees must comply with the company's health and safety policy and with all the rules laid down by the Health and Safety at Work Act and all other relevant regulations. A copy of the health and safety policy and the relevant requirements will be issued during your induction period. The airport is required to comply with a Direction issued by the Department of Transport that requires all permanent Restricted Zone pass holders to undergo a Criminal Record Check – Basic Disclosure. Your employment is subject to a satisfactory Criminal Record Check.
Notice: This contract can be terminated by notice by either party as follows:
Notice by employer: under 1 month's service – NIL
Over 1 month but less than 5 year's service – 1 month
5 years' service or more – 1 week for each completed
year of service to a maximum of 12 weeks
Notice by employee: under 1 month's service – NIL
Over 1 month – 1 month
Disciplinary rules and disciplinary procedure: The disciplinary rules are included in the staff handbook. The handbook explains the procedure in full.
Grievance: If you have a grievance relating to your employment, you have the right to express this in accordance with the company's grievance procedure. This procedure is described fully in the Employee Handbook.
(School resources)
Above here is a contract of employment for BHX. It's a very important document. In The contract it has the name of the employee, job title, salary, number of hours the employee has to work, holidays, and all the benefits the employee gets. Both the employee and the employer should obey the contract. Employees must sign the contact as a proof that the employee is agreeing with the contract. If either the employer or the employee breaks the contract than the employer or the employee can take an action on the person who is breaking the contract.
An organisational chart is a diagram which shows job titles of the employees and their relationship with each other. If you go across the organisational chart this shows all the employees who are working at the same level. If you go down the organisational chart this shows employees for whom a supervisor is responsible for. In BHX each department has their own organisational chart. Having an organisational chart has some advantages and disadvantages to BHX.
Here are some advantages:
* The chart tells how BHX is organised and how many departments are there in BHX.
* It tells us who is the manager, who is the supervisor and who works in each department in BHX.
* It also tells us that how much staff does each staff have
Here are some disadvantages:
* BHX often recruit staff and the organisational chart may not be up to date.
* The chart can't tell how well are BHX doing and who is working harder then the other.
* The chart does not tell who has got the most power in BHX.