John Hinley Jr. Research Paper Essay Sample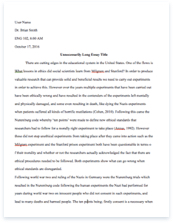 The whole doc is available only for registered users
OPEN DOC
Get Full Essay
Get access to this section to get all help you need with your essay and educational issues.
Get Access
John Hinley Jr. Research Paper Essay Sample
John Hinckley Jr's trial in the attempted assassination of President Ronald Reagan began in turmoil, with an African-American judge, Republican Barrington Parker, and a jury made up of 11 African-Americans and 1 white person, this sparked the anti-Reagan rhetoric in Washington and many people thought the arrangement of the judge and jury were strategically set because Reagan wasn't popular among the jurors or the judge. Hinckley had an extreme obsession for actress Jodie Foster that some claimed was a motivation for attempting to assassinate the president.
Hinckley's lawyer entered the plea of not guilty by reason of insanity because of Hinckley's obsession with Jodie Foster and his failed attempts to get her attention drawing to the courts attention the numerous poems he wrote her, the fact that he moved to New Haven, Connecticut when she started going to Yale to stalk her, and the last letter he wrote her just before the assassination attempt which said "The reason I am going ahead with this attempt now is because I cannot wait any longer to impress you." Which clearly draws reference to the lengths he has gone to impress her prior to this final attempt.
The plea of insanity was not received well by the public and eventually led to the Insanity Defense Reform Act of 1984 which made it significantly more difficult to obtain a verdict of not guilty by reason of insanity. After the trial Hinckley was admitted to Saint Elizabeth's Hospital where he wrote that his assassination attempt was "the greatest love offering in the history of the world" and said he was upset that even after his attempts Jodie Foster had not acknowledged him. During his psychological tests he was classified as an unpredictably dangerous man who might harm himself, his obsession (Jodie Foster), or someone else.
Hinckley was not allowed to leave the hospital until he was permitted to go visit his parents under close supervision in 1999. In 2000 he was allowed longer unsupervised visits with his parents, but these privileges were revoked after he was caught smuggling Jodie Foster related materials into the hospital. Supervised visits were allowed again in 2004 and 2005. In 2007, Hinckley was denied the ability to take 2, one week visits with his parents as well as one month long visit because the judge was concerned Hinckley was not ready for that kind of freedom, undoubtedly due to his slip-up in 2000 that led to the revocation of his privileges. In 2009, Hinckley was allowed to visit his mother for 12 visits of 10 days each, spend more time outside the hospital, and obtain a driver's license. On November 30th, 2011 Hinckley began a hearing process to determine his future.