Joli Trustees Limited – business information Essay Sample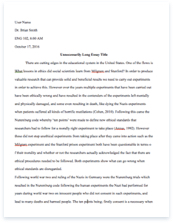 The whole doc is available only for registered users
OPEN DOC
Download Essay
A limited time offer!
Get a custom sample essay written according to your requirements urgent 3h delivery guaranteed
Order Now
Joli Trustees Limited – business information Essay Sample
1. Executive Summary
JoLi Business Groups Ltd, a St. Lucia-based company owned by my husband and myself John and Lilah Peterkin which comprises of a small restaurant and photography shop. Wood Bay will operate Wood Bay Restaurant & Bar, a single unit, medium-size restaurant serving healthy, contemporary style food. The restaurant is located on the Rodney Bay waterfront previously called the Lime Restaurant.
1.1 Objectives
The overall goal is to operate and grow a profitable food service business by achieving the following business objectives:
• Attract an average of 280 customers per night during the off season months of June to October and 504 customers a night between November and May. Annual increases are estimated at 5% for the first 3 years.
• Create top of mind brand positioning among all target groups through the execution of an ongoing, successful marketing campaign
• Generate high customer satisfaction by offering a high quality experience based on a welcoming and compelling ambience, warm and professional service, and competitively priced, great quality food.
• Achieve revenues of $767,620 in Year 1, moving to $843,790 by Year 3, and thereafter an annual growth in profit of 5%.
Start-Up Summary
The cost to open the restaurant is $220,000. The majority of the expenses are in furniture fixtures and equipment totally $90,000. The location requires some build-out and renovation totally $40,000 and will require approximately 6 weeks to complete.
$220,000 of the start-up costs will be funded by the owners. The owner's source of funds is a combination of a loan from the St. Lucia Development Bank and my husband's severance pay, after 30 years of service from previous employer
1.2 Mission
To give a one of a kind client encounter got from the neighborhood Saint Lucian culture, in light of an extraordinary setting, warm environment, superb nourishment and drink, and exceptional client benefit, which would redound to the advantage of the proprietors/financers.
1.3 Keys to Success
1) Strong management and oversight of day to day operations
2) Generating strong customer demand for products and focusing on the health and well-being of customers (and staff),
3) Delivering high quality food and customer experience to ensure high patron satisfaction and word of mouth
4) Ensuring that the company's business practices and choices will have a positive impact on the environment, and
5) Maintaining high levels of commitment, fairness, understanding, and generosity between management and staff and towards customers.
6) Awareness and internalizing of these values and the responsible actions that result will give the company's efforts a sense of purpose and meaning beyond its basic financial goals.
2. Organizational Summary
2.1 Company Ownership
The business was consolidated in July 2014. Joint possession and Managing Directors are, exceedingly experienced Marketing and Events Management experts with a proven track record and qualities that demonstrated capacity to deal with numerous duties in a fast paced setting. My better half Joshua Cammie beforehand filled in as Head of Marketing and Communications at Cable and Wireless (LIME) St. Lucia where he effectively dealt with a financial plan of over US$2.5M went for upgrading the organization\'s public image, boosting product and services perceivability, driving customer demand and growing profits
2.2 Company Background
It has always been his dream to operate a restaurant business and when the opportunity presented itself to acquire the well-known Lime Restaurant in Rodney Bay, He jumped at the opportunity, investing over EC$170,000.00 of his own finances to cover startup/pre-opening cost. He negotiated a 3-year lease with an option to purchase at the end of the lease.
The most renowned tourist publication on the island, The Topical Traveller, describes the restaurant as follows:
"The Lime Restaurant is tucked away down a short driveway but still remarkably central, just off the main drag in Rodney Bay Village mention the name of this over thirty year old restaurant to anyone and you'll find it easily.
Lime has long been known for great steaks and baby back ribs, but on entering the restaurant you instantly know there is more to it than good food. With its tall, airy wooden roof, crisp white linen covered tables and view of the bobbing yachts moored in the marina lagoon, there is something exotic yet familiar and intrinsically Lucian about the space, it is a family business, started in 1983 by Northern Irish restaurateur Nick Ashworth, whose singular sense of hospitality and style was imprinted on Lime from the beginning. …Nick passed away in December 2008."
The Wood Bay Restaurant and Bar plans to safeguard the previously mentioned qualities built up by the Lime and will acquaint advance improvements with make the scene considerably more interesting and engaging. The eatery has a parking area obliging 12 autos (an advantage in this congested region). It has a seating limit of 70, and with working hours of 6pm – 11pm, it has the ability to oblige 210 people for each night.
Renovation of the property has started and is relied upon to most recent a month and a half. Amid that era the adjust of the start-up reserves must be raised. With that stage finished, Wood Bay Restaurant and Bar would then be able to open and the operational period of the venture can start.
Future Plans
If the business meets its projections by month nine, the intention is to operate a lunch menu. The 3 year goal is to purchase the business and to expand on the restaurant including improving the waterfront dining area.
3. Products and Services
3.1 Product and Service Description
Wood Bay Restaurant & Bar will build on the brand value of Lime and offer a menu of food and beverages with a distinctive image. There will be three ways to purchase these products; table service at the restaurant, take-out from the restaurant, and delivery to home or office.
The Menu
The Wood Bay Restaurant & Bar menu (see appendices) is moderate sized, and moderate to high-priced, offering varied and sumptuous options, including baby back ribs done cooked on special wood and with a secret family sauce, which will be the signature feature on the menu along with the Wood Bay Wild Shrimp. These unique, specially flavored offerings are not available at any other restaurants on the island. The common theme of our menus will be healthy (low-fat, low cholesterol, natural ingredients) and flavourful. Our goal is to create the image of unique, satisfying and nutritious food.
From the onset, two menus will be available a snack menu and a dinner menu.
The Bar Snack menu will be available all day, served with a variety of sauces and includes seafood, chicken and meat items ranging from $20 – $45.
The dinner menu includes appetizers, entrees (signature ribs, steak, seafood, chicken, pasta) deserts, and coffees/teas. Prices for a typical 3 course meal range from as low as EC$100 to as high as $250.
Production
Food production and assembly will take place in the restaurant kitchen. Fresh vegetables, meat and dairy products will be used to create most of the dishes. The chef will employ strict standards of sanitation, quality production, and presentation in the preparation of the menus and over the kitchen and service staff.
Service
There will be two ways a customer can purchase food. They may go for sit down service in the dining room and get full service from a waiter or waitress. A separate take-out counter will serve those who wish to pick up their food. Most take-out food will be prepared to order with orders coming from either the telephone or online. Customers can also be served sitting at the bar, from the snack menu.
3.2 Competitive Comparison
With the exception of the ethnic restaurants (Chinese, Indian, Thai, Japanese, etc.) most of the immediate competitor restaurants offer similar menus including steaks, chicken and seafood. However, Wood Bay's fare will feature the renowned baby back ribs which its location (former Lime Restaurant) is celebrated for.
As the newest competitor, Wood Bay Restaurant & Bar intends to make a successful entry into the market based on its innovative menu concepts, which, for many diners, will be a novelty. The restaurant will offer an original and special product at a competitive and affordable price. Aggressive plans are also designed to generate good market share for the business before the competition can adjust or come up with similar concepts.
3.3 Sales Literature
Attractive menus will be the primary sales piece. Designed to express the restaurant theme, the menu is rustic and brown in color, depicting the Wood Bay, with all items attractively and simply presented. The menus are also available in electronic form on the company's Facebook page.
3.4 Sourcing and Fulfillment
It is anticipated that the marketing effort will be the primary driver of sales. Very active social media promotions and engagements will keep the restaurant top of mind, as well as radio and television advertising.
As discussed above, service will be offered both take away and sit down, with the future possibility of delivery based on market demand.
3.5 Technology
The business will use technology in a number of ways to support its operations
• A point of sale system – to manage all payments and with advanced functionality such as inventory management, CRM and financials.
• Website/app and social media pages to support marketing and promotions.
• Computers, tablets, printers, telephones and other office equipment for handling of the administrative functions and bookings.
Future Products and Services
Three additional products will be delivered in the short and medium term.
Lunch Service
The introduction of lunch service, immediately within 3-6 months is planned. Research has demonstrated this as a viable opportunity, so this will be brought on stream as soon as possible. Based on the stated research, the key features of the lunch fare will be as follows:
• Average price $20 ranging from $10 – $50
• Local cuisine
• Service – half take out, half sit down
Home Meal Replacement (HMR) Service
There is a new and emerging market segment, known internationally as the HMR (home meal replacement) sector where individuals or families purchase ready to serve meals. It is targeted at busy heads of households who want fresh, healthy and delicious food for themselves and their families. This opportunity will be researched with the aim of developing a food delivery service. If successful, it could become a major new source of income without the need for additional staff or production space.
Corporate Events
Another service to be explored is that of events for the business sector including team building, motivation, product launches, cocktails, etc. The restaurant is very conducive to corporate activities and private entertaining