Jose Rizal Essay Sample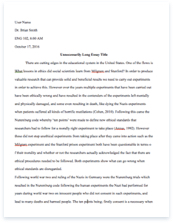 The whole doc is available only for registered users
OPEN DOC
Get Full Essay
Get access to this section to get all help you need with your essay and educational issues.
Get Access
Jose Rizal Essay Sample
When one of your slippers would fall into the river, what would you do? Dive into the water to retrieve it? Or throw the other to complete the pair for someone else to use it? Honorable members of the board of judges, distinguished guests, friends, my fellow Filipinos— I am sure you are all familiar with this story, a story that happened more than a century ago, so simple yet noble, that lingers through the hearts and minds of every Filipino. This is a story of a boy who, unlike mythological heroes who were born strong and almighty, was just an ordinary human yet became legendary. We all aspire to be great, or for the more ambitious, powerful. But have you ever wondered how this boy from Calamba, who, without even aspiring to, gained recognition around the world and made a mark in history? A hundred and fifty years ago, in the nineteenth of June to be precise, the life of a hero began.
He was a blessing to his family especially to his parents. Little did they know that their innocent newborn would soon be an extraordinary person who would also be a blessing to the future generations. We remember today the legacy of the writer, the linguist, the anthropologist, the journalist, the biologist, the artist, the son, the Filipino icon, our national hero, Dr. Jose Protacio Rizal Mercado y Alonzo Realonda. He was a fighter. He fought and died for a nation. But when he died, he left his heart and gave his spirit back for the people he loved so dearly. He is our liberator. Intelligent that he was, at a young age, he committed his life on pen and paper. He peered into the dying hearts of the Filipino people through his words that burned with wisdom. Through his novels Noli Me Tangere and El Filibusterismo, he unlocked the minds and hearts of his people to expose them to the Spaniard's colonial plots, and brought the Filipinos back from the grave of slavery. The Filipinos.
Jose Rizal, a man with so many accomplishments. Jose Rizal gives all of us inspiration in all the things we do. He is inspires us to be hardworking and diligent, which most of us are not. I am amazed that even though Rizal was in exile, he didn't mind the fact that he was sent to Dapitan to live like a prisoner and yet he still manages to accomplish many things. He has taught the poor Mindanao folk to unite for trading so that they may become independent and free themselves from the Chinese and thus become less exploited, in the sense that he organized a cooperative even in exile. While many people would be in panic, despair or lose hope for any success in their lives because of being exiled Jose Rizal continued to serve his country. It is only when it was mentioned in the article have I realized that Rizal's birthday and Philippine Independence Day should come only one week from each other.
Rizal truly was a person for his countrymen, he truly was a patriot and nationalistic for he never wanted to see his fellow countrymen being oppressed and being exploited. hat made Jose Rizal stand out of the others as a hero to a nation.
He truly was a man of action, he did not only looked over the people nor just tell people what to do, he helped them in their everyday work. Rizal is our hero, our inspiration, our lesson of the past that we should be a man for our country. Rizal was intelligent and yet very humble. Was it coincidence, was it dedicated to Rizal, or is this an indication that Rizal was born to be our hero? It is in the first part of the article I can relate to the writer, his enthusiasm to go to the place where our national hero stayed once in his life. I wish I could go to Dapitan for a glimpse of how our hero lived in Dapitan while being exiled. It would be such an honor to know more about our hero. That's two lifetimes for the average Filipino, quite a long time. Jose Rizal, Liberator of the Philippines
In the early morning of December 30, 1896, 35 year old Jose' Rizal, an indio with strong oriental features but the bearing of a western intellectual, wearing a black suit and hat, stood erect and calm in an open field by Manila Bay. Ministering to him were two Jesuit priests. Wanting to be master of his own execution, he refused to kneel and be blindfolded. He asked to face the firing squad but was forced by the officer in charge to turn his back. A military doctor took his pulse. It was, strangely, normal. At 7:03 the bark of bullets rent the air. Rizal fell, and so, virtually, did Spanish colonial rule.
Born on the island of Luzon on June 19, 1861, Rizal studied under the Jesuits and then at the Dominican University of Santo Tomas, also in Manila. In 1882 he left the Philippines ostensibly for further medical studies abroad, but principally in pursuit of some vague political objective.
Something of a genius, Rizal was an unlikely political activist. He had been trained as an ophthalmic surgeon by leading specialists in Paris, Heidelberg, and Berlin. At heart, however, he was an artist and a poet, and by conscious choice a scholar, historian, researcher, and prolific writer. He wrote in Spanish, Tagalog, German, French, Englisg, and Italian and spoke a few other modern languages. In addition, he knew Latin, Greek, and Hebrew. The references in his writings to Cervantes, Schiller, Shakespeare, and Dante are evidence of his broad humanistic interests and worldwide perspectives. Through Ferdinand Blumentritt, an Austrian scholar and personal friend, Rizal came in contact with leading European intellectuals and was admitted into two learned societies in Berlin.
The Enlightenment and Liberalism
No sooner had Rizal arrived in Madrid for studies in medicine than he was recognized as a leader by the Philippino students at the University of Madrid who were determined to work for reforms in their country.