Jose Rizal: A National Hero Essay Sample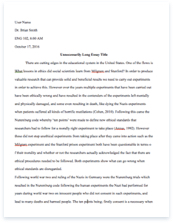 The whole doc is available only for registered users
OPEN DOC
Download Essay
Get Full Essay
Get access to this section to get all the help you need with your essay and educational goals.
Get Access
Jose Rizal: A National Hero Essay Sample
Learning is everything. It's part of the life process, it can be cultivated, enhance and if well earn would lead you to the fountain success of your life. In concern of learning, to have knowledge about Rizal's life is a must for all the Filipinos for it is one of the most beautiful and flawless scenario happens in our motherland. To start with this long statement of mine let me first emphasize what I felt and what were my expectations toward this particular subject and how it affects my way of writing since I was a writer. So, as I heard that our Sociology was circulated about Jose P. Rizal I've felt a little comfortable and ease because maybe you know and I , myself knew that I have already a bit of knowledge about Jose Rizal so I expected it to be just like easy and fun in the best way and I don't get wrong about that.
The first time we tackled the first page of the book and took some introductions from book and being discussed and flowered by our Professor Mr. Oliver Fernandez and I felt like something "interest" bursting inside of me that I can't help but burst. Moreover, as the days goes by and as we go through to our discussions I'm became impatient in knowing the full story of Jose Rizal life, works and writings because I found it really nice and the poems written by him was captivating ,unusual and genuine other than that his achievements also inspired me but not only me , also my classmates to strive more harder to succeed in life and be free in doing the things we love like what our national hero did.
Like Rizal I also love writing poems and sometimes songs about my adventure and misadventure in life yet the difference is the construction because Rizal did well on his poems and some other writings that during his times became stunned and known and gathered prestigious awards while me, an amateur, whose works are just fine at all. Yeah.. it is really nice to express what you really feel inside , it can lessen the burden and depression that in worst can cause ill to your whole humanity. I sometimes think how grateful and blessed Rizal was of having a lovable, caring parents, supportive siblings and a noble mind who conquer the odds. I really dreamed to be like him n some point of my life but I know it couldn't be so I'm just going to sit down here and think a ways on how to be like him or if not alike or closer to him, furthermore I also think on ways how to make a big name and to put it on the wall of fame.
What the wishful thinking yet still I'm hoping for this back when I was still a child. In the other hand the introduction until chapter 5 of our discussions that also stands from the birth up to the College life of Rizal at University of Santo Tomas has been sunk in my mind that in somehow left me some important information about Rizal and also left me some moral lessons that can be apply in our real life situation. After all it's a matter of choice either we are going to express what we feel inside or just shut up and let it kill you in every moment of the time but if I were you and if you are brave enough I'll be like Rizal I would take a risk for the sake of my country land and fellowmen. A matter of Live and Fight; Love and Die. But I just want to emphasize whatever happen in life we must be firm in making a decisions , making actions so that in the end we can't blame anybody and we can be as strong what we wanted to be. Rizal seems to be the perfect model for all of us because that man did a lot of incredible things that lead to the achievement of freedom and it something that can be proud of as a Filipino.