Journal Entry Divorce Essay Sample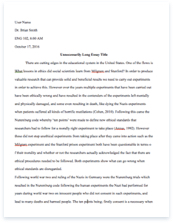 The whole doc is available only for registered users
OPEN DOC
Pages:
Word count: 381
Category: family
Get Full Essay
Get access to this section to get all help you need with your essay and educational issues.
Get Access
Journal Entry Divorce Essay Sample
As a young child I almost never heard my mother raise her voice to my father. They have been married for over twenty years now and I would consider all of them to be happy. She had gone to college to become a journalist and that's where she met my father. The two fell in love and got married before graduation. I suppose priorities or even interest changed because she never became a journalist. Selfishly, I'm glad she didn't as I have had her full attention since I was born. A couple years ago I was making my way home from school and I could hear a commotion coming from inside of the house. I dropped my things and I ran inside to find my mother crying and raising her fist at my father. Her eyes were filled with tears and her voice strained with anger. Silence fell on the room when they both saw that I was now present.
My first instinct was to go to my dad and defend him, being as she was the one that appeared to be the aggressor. My mother just fell to the floor and wept. My father then instructed me to go to my room and they would talk to me at dinner. Of course I insisted on staying but I was directed once again to give them their privacy. An hour or so later I was called to dinner and it was then that I was filled in on what had been happening in our home. My father had been seeing another women for the past six months and my mother had just learned about this earlier today. You can imagine how embarassed I was to have defended him in the same room only a few short hours prior.
It's been two years now and things have gotten back to normal in our household. My parents worked out their differences and my father has been in therapy and promises to never be unfaithful again. That day I learned a very valuable lesson. I need to keep my mouth closed until I know all of the facts. My mother has forgiven me for immediately going to my father's defense, but I don't know if I will ever forgive myself.