Justin Bieber Essay Sample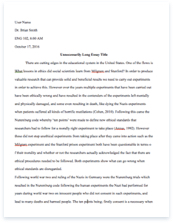 The whole doc is available only for registered users
OPEN DOC
Pages:
Word count: 480
Category: bieber
Download Essay
A limited time offer!
Get a custom sample essay written according to your requirements urgent 3h delivery guaranteed
Order Now
Justin Bieber Essay Sample
Did you know that Justin Bieber's mother gave birth to him at the age of 18? Justin Bieber was born at 12:56 AM on March 1st, 1994. He became famous by entering a local singing contest at the age of 12. He then started posting videos on YouTube of himself performing covers of Stevie Wonder, Michael Jackson, and NeYo. These videos were discovered in 2008 by Scooter Braun and this could be said to be when he became famous. Scooter Braun contacted Justin Bieber through his YouTube and arranged for him to meet singer Usher in Atlanta, Georgia. Soon after being taken on by Scooter Braun, Justin Bieber was signed to Raymond Braun Media Group. In this essay, you will be learning more about Justin Bieber.
Justin's Mother, Pattie Mallette is one of Justin's favorite people in the whole world. She was born on April 2nd, 1976. She enjoys singing. She has written books about her past, which includes sexual abuse, drug and alcohol addictions, and past suicide attempts. She hopes she can inspire young girls to choose another path that is healthier for them. Justin's father, Jeremy Jack Bieber, was born June 4th, 1974. He loves sports and plays the guitar. He also has a half-brother named Jaxon, who was born on November 20th, 2009, and a half-sister named Jazmyn, who was born on May 30th, 2008.
Justin Bieber is very short. He is 5'6. He has brown hair, brown eyes, and has tattoos. He is interested in acting, basketball, dancing, hanging with friends, hockey, listening to music, playing an instrument, rapping, shopping, singing, video games, and watching movies. He likes girls with a nice smile, nice eyes, and a great personality. He likes spaghetti, cherry cheese cake, and meatballs. His favorite YouTube video is "Scarlet takes a tumble."
Justin Bieber did not enter High School. Justin attended Avon Public School and Downie Central Public School, both in Stratford, Ontario. He has a tutor that travels with him. Justin claims he is not home schooled, but "away schooled." Justin attended 7th through 8th grade as a school called Stratford Northwestern Secondary School. At age 6, Justin went to Jeanne Suave Catholic School where he learned how to speak French. Justin was also part of an ice hockey team.
Did you know that Justin goes to church? Justin Bieber has many interests, and hobbies. He is a normal, hard working person who cares about people in need. He taught himself how to play all kinds of instruments, and is still committed to improving himself by taking voice and dance lessons. To quote from Justin's single, "Pray," a song he wrote for the homeless and sick, maybe we should all "close our eyes and pray so we can see a better day" and ask the question, "Can someone tell me how to make a change?"