K+12 Education in the Philippines Essay Sample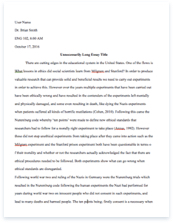 The whole doc is available only for registered users
OPEN DOC
Pages:
Word count: 1962
Category: K-12
Download Essay
A limited time offer!
Get a custom sample essay written according to your requirements urgent 3h delivery guaranteed
Order Now
K+12 Education in the Philippines Essay Sample
Philippines is one of those countries that values education a lot. Statistics shows that Filipinos are more diligent than of those people of the other country when it comes to education. Despite the numerous international awards that our fellow Filipinos are getting, there are some children or adult especially the fresh high school graduates who have the high percentage of not having the opportunity to enroll in college because of several instances or problems. That is also added in the problems affecting the country's development. "The Philippines ranks seventh among nine Southeast Asian nations in the area of education and innovation" (Luz, 2011). The article, taken from ABS-CBN news website, stated that in the area of primary education, the Philippines is ranked 99th out of 138 nations. We are ranked 69th in the Educational system, 112th in science and math and 76th in Internet Access. For that reason, The DepEd sector was alarmed that's why they made a proposal, which is the K+12. What is K+12 in the country's educational system?
The program aims to uplift the quality of education in the Philippines in order for graduates to be easily employed. Education act of 1986 defines elementary education as the first stage of compulsory, formal education and usually corresponding to six or seven grades, including preschool. To achieve universal primary education, and objectives of education for all (EFA) the inclusion of preschool, currently known as kindergarten in the basic education cycle, making it free and compulsory is presently being considered at the policy level. Kindergarten education or the K+12 will prepare 5-year-old children physically, socially, emotionally, and mentally for formal schooling. K+12 will increase the children chance of surviving and completing formal schooling, reducing dropouts incidence and insuring better school performance. The universal Kindergarten educations will the readiness and foundationally skills of the children to be ready for the primary grades. Peligrino (2011) states that the program also aims to meet the standards required for professionals who would want to work abroad. Most importantly, the system aims to fully enhance and develop the students in order for them to be well prepared especially in emotional and cognitive aspects.
Thus, Insisting on with the 12-year education plan will give more job opportunities to students, will serve as a gateway for students to become more globally competitive and will be able to determine their career paths without being forced to take a degree that they do not want to take.
First, most graduates are too young to enter the labor force. Since most children start Grade 1 when they are 6 years old, they do not reach the legal employable age of 18 when they graduate from high school today. (Isagani, 2010). According to the proponents and DepEd authorities that are keep on pushing this system in the Philippine Education, it has lots of advantages and benefits. A student who will graduate from this system and has a financial problem to enter college life will not encounter any more problems when it comes to jobs. The additional 2 years, which is the senior high, will serve as their training background for their future jobs and as they finish those levels, they will become productive citizens of the country. (Gabriel, 2011). Students will be given the opportunity to work right away and earn money for their families also, it will give them the time to save money for forthcoming use if they want to resume studying for college. Isagani, C. (2010)."The short duration of the basic education program also puts the millions of overseas Filipino workers (OFWs), especially the professionals, and those who intend to study abroad, at a disadvantage.
Our graduates are not automatically recognized as professionals abroad." The best examples are our engineering graduates, who are condemned to international jobs not befitting their professional status due to our not having a 12-year basic education cycle. In my perception, having this thoughts of making our freshly graduates in high school work right after graduation can help the students to be independent and emotionally matured. With the said benefits in the approval of having a 12 years education for work adds us to our assurance of them having a better future and lessens the burden of having 4 years of studying without even knowing if they will have the chance to work abroad or even locally without completing a college course. Furthermore, fresh graduates will finally be able to apply to companies without getting rejected because they are still 'too young' for the said position. The additional years that will be spent on schools will also serve as a way to cultivate the youth in terms of emotional and psychological growth.
Therefore, there would be an increase in employment rate making the unemployment rate in 2005 a history to mankind.
Second, a globally competitive country is what the Philippines is aiming to have a better access to the world's finest list of '1st-world countries'. We are ranked 69th in the Educational system as cited in the blog post of ABS-CBN. It's undeniable that a lot of countries are looking for professionals and skilled workers with qualifications that will meet their ideal level of experience and education. "We are the only country in Asia with less than 11 years of basic education. Globally, we are among the last three countries with a 10-year curriculum. The other two are African nations–they are our peers in this regard," (Angara, 2012). Having this program would change our status in the global standards. "This is about putting our graduates on a par with the rest of the world," he stressed. "Some of our nursing graduates abroad work as nursing aides, while our engineers are deemed under-qualified because of the significantly shorter education they had in the Philippines," he lamented. Filipinos are known for having won numerous awards competing with different countries year by year and it is great for our part to be known as one of the talents of the world. As the time goes by, we need to be competitive in the means of work, not only with the winnings that we're recognized for but for the skills that we're showing off in the sense that we're also uplifting our country's name globally.
Hence, the program will be our armor for the betterment of the country, nationally and globally.
And lastly, in choosing the course they want to take makes it more complicated for them. With the implementation of the K+12 program, it give the Filipino people more time to think of what road they would take to make their lives better and productive for the world to see. Twelve years of education is crammed into only ten years and this can stress a student out. With the K+12 program, the curriculum would be loose and students would have a less stressful, albeit, a longer time in school, a longer time to prepare to what immediate course they would take as a pre-requisite to whatever course they would probably take after years of work because with not having this course, it just gives students a burden in having a course they want. It gives pressure and doubt to what they want to take. The need for a change couldn't be put on hold. There's hope in education. Education will open the door to a better life and it's not just limited to monetary reasons. Children will be educated properly and the curriculum of learning will no longer be compressed into twelve short years. Learning shouldn't be rushed. As a matter of fact, learning is an investment. It will require time and dedication. Peligrino, M.K. (2012). Students can opt for vocational courses that will hone their talents. Still, those who would opt to pursue a higher degree will be able to do so.
Thus, Filipinos will be given the key to their future, the ample time to choose what they want to be.
Some may argue about the K+12 Education. There are students complaining of the additional years and there are parents who are not in favor of the additional expenses. Indeed, it is an irrefutable fact that additional years in the education system will really necessitate more finances not just from the government but from the parents as well.
However, looking at it closely and how many its benefits would affect the education of the students make their reasons as an executional one. The government can actually put more effort in funding the education in the Philippines, less thinking of other sector's low necessities to minding what the country needs and wants.
The opposing party asserts that DepEd should fix the current subjects instead of adding new ones. The problem is the content, not the length, of basic education. It adds up to their years in high school than finishing high school and on to college.
However, this argument can be counter-attacked, students may finish high school but what would they do after that without having savings for college, this program assures the students of having an immediate work after high school, making it easy for them to be accepted not only in the Philippines but also abroad.
They say that the K+12 would result to a drama of students dropping out of school. Dramatically changes the number of students attending a school year-by-year.
Instead of encouraging them to fight against the program, why not have them realize what this program will do for them? The government will put their time on this program to work and help the students to fully decipher what this means to them. Only 2 years will be added and the rest will be their choice if they want to continue for college or just work immediately. They are forced to believe that this will be a hindrance to their dreams of having a college graduate in the family but as long as we open our minds to change and we will take it on a positive way, "We will definitely attain our most-aspired educational standards which will play a great role in our country's development and will therefore, uplift us from poverty." (Peligrino, 2012).
All in all, with the implementation of the K+12 education program, Filipinos will be more globally competitive than before. It will enhance the education in our country. Always remember that the future of the students depends upon themselves and the people surrounding them. As for the parents who have been doing their best in pursuing their child's education, remember that the program aims what's best for your children. It will help your children to become globally competitive and if your children will succeed, you will also succeed. As the President of the Philippines states "We want a stronger foundation for the next generation," he said in Filipino, gives us hope for the better future because we know that we're all in this together.
Therefore, we need to step-up and accept the challenge of what's ahead of us. With our personalities of being the positive thinkers, we need this to be the best that we could ever be. The next generation needs our support and guidance for a better future, a better Filipino people, and a better country.
References:
Peligrino , K.M. (2011, May). K+12 Education in the Philippines. In Education & Teaching Careers. Retrieved November 30, 2012 from http://education-teaching-careers.knoji.com/k12-education-in-the-philippines/
Gabriel, M. A. (2011, September). Mara's Inner Self Veranda. From http://mara-a.blogspot.com/2011/09/k-12-beneficial-or-not-argumentative.html
Angara, E. (2012, June). ANGARA: K TO 12 WILL MAKE FILIPINO GRADUATES MORE GLOBALLY COMPETITIVE. From http://www.edangara.com/content/angara-k-12-will-make-filipino-graduates-more-globally-competitive
Isagani, C. (2010, October). The K+12 debate. In Debate for K+12. From http://www.philstar.com/education-and-home/620399/k12-debate
Government of the Philippines (2012). The K to 12 Basic Education Program. From http://www.gov.ph/k-12/