KidSmart Executive Summary Essay Sample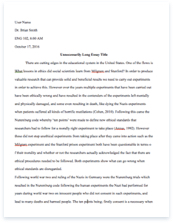 The whole doc is available only for registered users
OPEN DOC
Pages:
Word count: 595
Category: smoke
Download Essay
Get Full Essay
Get access to this section to get all the help you need with your essay and educational goals.
Get Access
KidSmart Executive Summary Essay Sample
KidSmart is a pioneering manufacturer of life saving smoke detector for children in Hong Kong, with its attempt to fill the psychological niche of children's sleeping habits to help them react fast in fire escapes during the absence of their working parents. To expand its market in Hong Kong, KidSmart will actively participate to publicize the significant usage of its product in home safety in case of fire.
In Hong Kong people, newly married couples work long hours in order to be financially capable for the provision of comfort for own families. With an average family income of around $20,000 to $40,000, domestic helpers, who are inexperienced in dealing with emergencies, are hired to provide only ordinary home service and child care. Therefore, less attention is paid towards the possibility of household accidents that may cause the sudden loss of lives, especially their beloved young infants. According to the Hong Kong Domestic Fire Rate, the number of fire confirmed cases is on the rapid rise from 1,345 to 2034 between 2006 and 2009. In the other words, in 2008-2009, about 5 domestic fires are started out each day when compared to only about 3 in 2006-2007, which is nearly a double. The results reveal that families are ignorant of the fire safety precautions, resulting in tragedies.
Furthermore, as the usual size of apartments lies between 500 and 1000 square feet, the fittings and furniture in the living room are usually placed in close contact with the multiple electric wirings behind the television and stereo sets. This arrangement is the primary factor that subtly triggers flames because of the insufficient ventilation openings that result in the build-up of internal heat. Next, after all, the more accident-prone area is the kitchen after all, where domestic helpers are likely to leave the cooking unattended and turn to doing other household chores. This causes kitchen fire because of the burning and boiling over. Heaters may be placed in the children's bedroom to keep them warm during cold. Children may pull themselves near to the heaters to sleep in comfort, leading to burning of cloth materials.
The installation of the KidSmart Vocal Smoke Detector is the key to safeguard the children's life during a fire when their parents are not at home. KidSmart has successfully developed markets in the U.S. and France where a total of 150, 000 of such smoke alarms are sold. To wake up children who sleep through normal beeping alarms, Vocal Smoke Detector allows parents to record customized commands as the alarm. It is a practical function since the reassurance given by familiar voices can lead children to respond properly. Personalized escape instructions is effective as it keeps children less stressed so they can exit calmly and quickly instead of feeling scared and hide themselves. The Vocal Smoke Detector can play the commands alternately at a loud 85 dbs output to wake children up from deep sleep. Wherever it is installed, it is loud enough to be heard within the usual apartment sizes in Hong Kong. Advanced Photoelectric Sensing Technology is built in that guarantees high sensibility of the smoke particles. The aluminium battery used in the smoke detector can last for 10 years to guarantee functionality, solving the inconvenience of replacement of battery, which is time-consuming for working parents.
KidSmart Vocal Smoke Detector represents an innovative and effective fire safety technology which is believed to reduce the likelihood of fire deaths, especially the innocent young children, when their parents are out working hard to afford them a good future.