Kill Two Birds with One Stone Essay Sample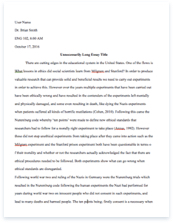 The whole doc is available only for registered users
OPEN DOC
Download Essay
A limited time offer!
Get a custom sample essay written according to your requirements urgent 3h delivery guaranteed
Order Now
Kill Two Birds with One Stone Essay Sample
The proverbs kill two birds with one stone means performing two tasks at the same time. There are so many examples that you can understand what the proverbs means, for instance going to the gas station to put fuel and pump the tire. This is one of the most common proverbs in the world that hundreds of people use, it's an easier way to get task done. Killing two birds with one stone is a multi-tasks thing to do in our life, it help us get things done quickly and we have that spare time to do thing for ourselves. The proverb defines its meaning by letting you know how easy a task can be done, if you can do two things at one stop. Many people find a way to do more than one things in one stop. The proverbs doesn't only means that you can do just two things in one, it's just the way you can handle your task so that u find a faster way to find time for yourself. To kill two birds with one stone has come to be used more generally to accomplish two goals at once.
Kill two bird with one stone means multi-tasking, even to do more stuff in one. Hundreds of people all over the world multi-task their work so that things for them can get done easier and faster. Businesses, school, doctors and many more can say that they kill two birds with one stone. It is just a way that work can get done faster and probably you can have that spare time to do some of your difficult work and have time for family and friends. Multitasking does not necessarily mean that multiple tasks are completed at the same time. In other words, multitasking means that more than one task can be part-way through completing at the same time, and more than one task is progressing over a given period of time. Kill two birds with one stone is commonly use all over the world, people use it in conversation, letting u know how many things they done at one stop .