Kodak And The Digital Revolution Essay Sample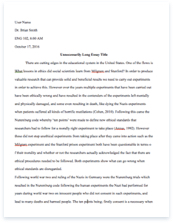 The whole doc is available only for registered users
OPEN DOC
Download Essay
A limited time offer!
Get a custom sample essay written according to your requirements urgent 3h delivery guaranteed
Order Now
Kodak And The Digital Revolution Essay Sample
Kodak's business was based on the famous 'razor-blade' model where they would sell cameras cheaply and make huge profit margins on the consumables, the films. This model so deeply rooted in Kodak's company culture that it didn't see itself as something else than a film-making company, Kodak was still in the film business and not in the imaging business. Kodak's critical issue was in failing to change its business strategy to capitalize off the new technology. Product
Kodak fails to offer clear, distinguishing benefits to consumers. Kodak develops products quickly due to its competitive environment but its timing was way off. Digital imaging was a disruptive technology that was emerging in early 80's and Kodak got blind sighted by its extreme focus on existing customers and their needs. They followed a customer focus strategy instead of taking digital imaging as a disruptive innovation. Their focus was to provide products that its existing clients want in a cost effective manner. Kodak's strategy for digital imaging has been way off and its first digital product, the "Photo CD" which was a failure. It couldn't leverage upon world's first electronic image sensor that they launched earlier that was widely used by computer industry worldwide. Inability to translate innovation into marketable products. Diversification
Over a 10 year span, beginning when Kodak was able to achieve about 90% of the film market and 85% of U.S. camera sales Kodak diversified the company by acquiring many companies related and unrelated to the film and digital camera business, in process lost track of its core business. Management
Kodak's another issue is its multiple managerial problems. First, the company lacked fresh blood in its management team. All of its CEO's primarily came from the manufacturing jobs within its own company. This hurt the company overall and put a damper on keeping up with technological changes and competition as "Kodak avoided anything risky or innovative." Second, when the company finally did add new blood to its management team things still didn't look up. CEO Kay Whitmore was added in 1990 and changed the focus to "film based technology" such as the Photo CD. In an attempt to integrate this new technology with the CD-ROM in a meeting with Bill Gates, Whitmore's lack of interest made her fall asleep.
Financial Analysis
Kodak faces the challenge of high restructuring costs and declining demand for its products, while trying to redefine its organizational structure and brand name. To combat these problems, Kodak has cut costs via layoffs and reductions in R&D expenditures. High R&D costs but poor R&D per sales ratio
Consumers
Consumers adapting to technology way faster than Kodak, response too slow and too late. In 1976, Fuji entered with 400-speed color film, which is 20% cheaper than Kodak. Kodak stuck between loyal and price sensitive customers Unable to cannibalize young market with its disposable camera despite it developed even before Fuji started selling. Recommendation for Kodak to capture greater market share in the digital imaging: Kodak had a huge asset in their extensive distribution network, retail photography stores, digital mini-labs, and kiosks, with reach into many countries and retailers. They could have continued to focus on print based products with a horizontal move into other print based products (e.g. printers or print technology) and sold these new products into their retail channels. In promotions, Kodak needs to improve the level of energy behind the Kodak brand.
For this purpose, sponsor events or a celebrity spokesperson could be highly effective. Increase awareness and educate the consumers about its products. Kodak should work closely with its main retailers to encourage promotion of its digital product suite and services offered consisting of digital cameras, printers, frames, online services, retail kiosks, and mini-labs. Low end products for consumer and business applications uses image sensor developed by Kodak. Kodak should be able to increase its prices by at least 20% on the competitively ranked cameras to signal quality to the consumer without decreasing volumes, thus increasing profitability. Need extra focus on Photofinishing and Paper as there will be 65% decrease in home printing by 2005
Support for the recommendation for Kodak strategy:
The major weakness is the inability to sense the change in the market and take actions to that change. So, the management and R&D should keep itself updated. Kodak's strengths were its brand equity and distribution presence. Kodak could bring new products to consumer's attention and to support these products with one of the world's best known and most widely respected brand names as a huge advantage in the market where rapid technological change created uncertainty for consumers. Kodak has yet to distance itself from its traditional product-centric perspective and truly revolutionize the way it envisages its future as a global player. This upheaval has to originate from the bottom up as the past executives weren't able to instill the necessary digital culture among middle managers to secure the top spot in the industry