Kodak vs. Fujifilm/Management Concepts Essay Sample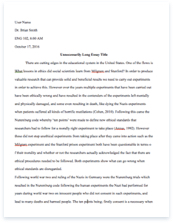 The whole doc is available only for registered users
OPEN DOC
Download Essay
Get Full Essay
Get access to this section to get all the help you need with your essay and educational goals.
Get Access
Kodak vs. Fujifilm/Management Concepts Essay Sample
Kodak, also known as Eastman Kodak was founded in the 1880's by George Eastman and is currently based out of Rochester, NY. When George Eastman started this company reputation was very important to him. Eastman's goal was to make photography an everyday affair or as he put it: "to make the camera as convenient as the pencil." Not only was reputation important to him but so was advertising. Many ads he wrote himself, bringing about their slogan, "you press the button, and we do the rest." Kodak became the world's first simple camera making photography enjoyable and easy to use for those who weren't so savvy with cameras. This is a brand known around every country in the world and best known as a multinational corporation. Kodak is built on four basic principles:
1. Mass production at low cost.
2. International Distribution.
3. Extensive Advertising.
4. A focus on the customer.
His breakdown of this was that mass production is no justifiable without wide distribution. Distribution needs the support of strong advertising. In doing these things this would in turn fulfill the customer's needs and desires, leading the company towards a road of corporate success. As for his basic principles of business he added the following: 1. Foster growth and development through continuing research; 2. Treat employees in a fair, self-respecting way; 3. Reinvest profits to build and extend the business.
Not only did Eastman focus on satisfying his customers but he also focused on his employees. He believed that his employees should have more than just good wages. With this managerial mindset, he was able to stay ahead. Eastman began to plan for dividends on wages for employees. His first steps were providing a large amount of his own funds, gifting it to all that worked for him. This then lead him to setup Wage Dividend, a bonus. With Wage Dividend each employee was able to benefit above his or her wages in proportion to the yearly dividend on the company stock. In Eastman's eyes he felt that the prosperity of the company was not solely due to inventions and patents, but more so of the workers loyalty and kindness.
George Eastman made his employees feel welcome. Providing a reason to want to come to work and create a product that would eventually take off in the technology world. He wanted his employees to have a structured future. Eastman knew that providing benefits such as Wage Dividend, life insurance, retirement annuity, and disability benefits plans would help accomplish this for his employees. George Eastman was definitely a leader. He went above and beyond to inspire and motivate his workers to work hard to achieve goals within the organization. He was known to be a Pioneer who glorified his country in the eyes of the world. He was devoted to supplying photography tools at the lowest possible cost to the greatest number of people.
The company's rapid growth made large scale production a necessity. Kodak created products that enable them to turn out high-quality merchandise at feasible price that would put them with in reach of the general public. Kodak has been a very innovative company throughout its years. They've been known to take part in many things such as those dealing with health, document imaging, Printing/Publishing, and Space Exploration. Starting with the health industry, Kodak introduced the first capture medium. This is photographic paper that was designed to specifically capture x-ray images.
Moving along to document imaging, this was designed to simplify the handling of bank records. As for printing and publishing, Kodak began to supply materials that were used in the printing industry. Lastly, Kodak teamed with NASA, recording American astronaut John Glenn's reactions while traveling through space. Kodak continues to lead the way with products that make it easier to share, print, and move images across the time and space. Their innovations have been used for many things today such as commercials, entertainment, and scientific applications.
Although Kodak has been pretty successful in its 130+ years, it has come across some trying times. According to the Washington Post the company has currently been struggling to come back from bankruptcy. In its third quarter of 2012, Kodak lost a whopping $312 million. During this quarter Kodak also eliminated 775 jobs. It is said that Kodak is currently experiencing trouble with finding buyers for its portfolio for digital imaging patent. Through this turmoil Kodak's CEO Antonio Perez feels that they are destined to make a comeback. He made the following statement: The actions we are taking in response to economic and market conditions are working and will position us to emerge in 2013 as a growing, profitable, sustainable company.
Looks like Kodak is preparing to fight hard for a strong come back. Kodak should continue operating on the company's founder moral and values. This in it self will help the company maintain stability and move forward to a successful future to come. They should continue to focus on marketing products that gear toward the future. This will allow them to stay head of the game. Technology is evolving day by day. It may be helpful for Kodak to look into what is making their largest competitor(s) succeed. Gathering this information will help them implement new ideas into their company allowing strong, forceful come back. Although I recommend for the company to keep some of their past operating strategies, it's also good to branch out.
They can tap into their customer base, set what customer like and what they want to see more of when it cones to Kodak products. Now that we have discussed Kodak, let's discuss Fujifilm and what seems to be making this company thrive better than its competitor Kodak.
Fujifilm was founded in 1934 and is headquartered in Tokyo, Japan. Like Kodak, Fujifilm is also a multinational corporation and well known around the world. The company's capital is currently grossed at 40 bill yen and house a total of 34,375 as of March 31, 2012. Fujifilm's philosophy is to provide products and services that will furnish the advancement of culture, science, technology, and industry. Their overall goal is to help enhance the quality of life for people worldwide. This company is all about creating a better product and future. Fujifilm operates off of three segments:
1. Imaging Solutions: This segment outlines color films, digital cameras, photofinishing equipment, and color paper. These products are delivered all around the world and have really helped with advancing the history of photography. 2. Information Solutions: This segment outlines things such as medical systems, life sciences, graphic arts, flat panel displays, recording media, optical devices, electronic materials and inkjet materials. I have outlined a few below. a. Medical Systems: Fujifilm introduced the world to digital x-ray imaging and diagnostic systems in 1943. b. Life Science: This technology helps doctors around the word study DNA and other aspects of life. c. Highly Functional Materials: Many flat screen makers use Fujifilm to create reliable products with a beautiful film output. d. Optical Devices: Lenses that are in many devices such as cameras and phones are made by Fujifilm.
3. Document Solutions: This segment covers includes office material such as copy machines and printers. Fujifilm is all about branching outside the box. Their vision is to remain the leading company by taking challenges in developing new products. With a vision such as this they can develop innovative products that will continue to provide customer satisfaction. This is a company that is all about searching for new heights and finding better ways. They definitely showed this when the digital world began to rise. Upon receiving this information, Fujifilm new that it was time to kick the company into high gear and reach new heights with its products. Kodak could indeed take pointers from Fujifilm.
During the turmoil of the economy, Fujifilm has made exceptional progress to overcoming its challenges. As a sign of their success they have been awarded twice this year with technology innovation awards. Awards like these continue to push Fujifilm into making its products better. They are currently working towards to creation of a 3D mammography system. Amongst both Kodak and Fujifilm I see why Fujifilm continues to strive while Kodak has had issues with staying afloat. As mentioned early on Fujifilm is about taking risk. This company pushes itself to the limits. Like Kodak the focus on many things of the world hut Fujifilm has shown leadership in taking charge and providing an innovative breakthrough towards the future.
Works Cited
About Fujifilm
< http://www.fujifilmusa.com/about/index.html>
Article. "Innovations Lead Fujifilm to Two New Technology Awards" 9 October 2012, 3 November 2012. < http://www.fujifilmusa.com/press/news/display_news?newsID=880358> Associated Press. "Eastman Kodak posts 3rd-quarter loss of $312 million as company struggles to survive" Washington Post. 31 October 2012. <http://www.washingtonpost.com/business/technology/eastman-kodak-posts-3rd-quarter-loss-of-312-million-as-company-struggles-to-survive/2012/10/31/f482332e-2384-11e2-92f8-7f9c4daf276a_story.html> History of Kodak
<http://www.kodak.com/ek/US/en/Our_Company/History_of_Kodak/George_Eastman.htm> Kana Inagaki. "Fujifilm Thrived by Changing Focus" The Wall Street Journal.1 January 2012, 3 November 2012. <http://online.wsj.com/article/SB10001424052970203750404577170481473958516.html>