Kubler-Ross Grief Stages Essay Sample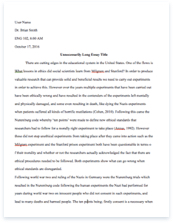 The whole doc is available only for registered users
OPEN DOC
Pages:
Word count: 654
Category: patient
Download Essay
Get Full Essay
Get access to this section to get all the help you need with your essay and educational goals.
Get Access
Kubler-Ross Grief Stages Essay Sample
"For his anger lasts only a moment, but his favor lasts a lifetime. Weeping may stay for the night, but rejoicing comes in the morning". (Psalm 30:5, NIV)
Grief occurs in response to the loss of someone or something. The loss may involve a loved one, a job, or possibly a role, or an anticipated change due to the diagnosis made (in case of a patient). Anyone can experience grief and loss; however, individuals are unique in how they experience this event. Grief, itself, is a normal and natural response to loss. Each individual grieves in his or her own way. While many people will find that they do not need or want help with their grief, some people will seek individual counseling. Others want group support. Every loss is different in some way, but grief often shares common characteristics of leaving people feeling isolated by feelings of sadness and loss. Through support groups, individuals can find validation and feel like they are not alone. When there are so many reasons why a patient should be grieving, for the purpose of this response I will reflect on a patient who just learned about his/her new diagnosis.
Every health care provider has his/her role well defined which we call as job description. For a nurse, the main functions are to observe the patient, report changes to the physician, and carry out the physician's orders. The physician may order labs, radiology/imaging and/meds for a patient. These are just very few things that we do as part of our work. If we use critical thinking power and do what we are supposed to do, we are fulfilling our job description. However, do we stop there? Will the Physician ever write an order for the nurse to give emotional support to the patient? I have not seen any. Even though the physician does not order emotional support and it is not detailed in your job description; it is an understanding that the nurse will give holistic care to a patient that includes (not limited to) caring for body, mind, and spirit.
Whenever a difficult diagnosis is made, the nurse has the moral responsiblity to support his/her patient using all available resources. For me, we have our wonderful Chaplaincy service to turn on. Depending on the need/belief of the patient, our pastoral care team does a wonderful job of praying, listening, or arranging the patient's spiritual/emotional needs to be met.
Other resources with which I can help the patient is counseling and support groups. As mentioned in the first paragraph, they can join a support group where they can draw deeper understanding of their issues based on others experiences. For a heart failure patient, we refer the patient to a Baylor organized/supported support group. The benefit is, while our teaching is based on our knowledge that we derive from textbooks or our observations, the support group provides information that is based on their experience. When our knowledge is based on our understanding of their emotions, the support group/person has once been(or still is) in their shoes.
In my opinion, for extended help and support for a patient to cope with his/her new diagnosis, treatment options, or grieving process, it is most helpful to refer them to support groups and or counselor. However, for a patient who is still at the hospital, it is the moral responsibility of the nurse or health care team to provide the help and support as needed. This can be attained through being there for the patient, listening to them, and praying with them or for them. Pastoral care referrals are an excellent way to get this taken care, without forgetting that the patient/family is more familiar with nurses and our support/empathy cannot be replaced.
"You do not have to be religious to make a difference, just make yourself available by caring and your willingness to listen"