Leadership Charter Essay Sample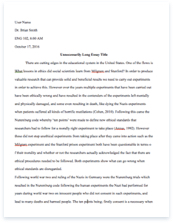 The whole doc is available only for registered users
OPEN DOC
Get Full Essay
Get access to this section to get all help you need with your essay and educational issues.
Get Access
Leadership Charter Essay Sample
Executive Summary
In this assignment I\'m reflecting on my leadership style and its alignment to the Discovery values and the leadership charter. Leadership will be defined in line with the Discovery\'s organisational leadership and referring to the collaborative and transitional leadership. A profile of a Discovery leader will be summarized from interviewing my mentor and a senior executive at Discovery Life.
In addition, I outline my observations and reflect on the importance of diversification in leadership and its impact to the leadership at Discovery and in return our clients, shareholders and broader society. This because Discovery positions itself as a powerful force for social good and the question is does this ambition reflect positively on its current leadership brand especially at executive level.
Question 1: Discuss the photo that you had chosen that best described your aspiration as a leader.
Fundamental mindset of an aspirational leaders is that they see their leadership as a privilege and not just a position, and they also develop a sense of meaning and purpose in being in leadership. (Penglase, 2015) A combination of my past and present experiences shaped me into a leader that respect values, inspires others, continues to learn, shows determination, is goals and mission driven and above all very humble. Adrian Gore, the CEO of Discovery, once said that as leaders we are here to change the world and not just tag along. This statement together with the eight values of Discovery, aligned and resonated with me. Throughout my life I have been inspired by many community leaders that fought for social justice and human rights for all and this shaped me into a leader I am today.
The photo I chose best describes some of my key leadership qualities and characteristics that I acquired over the years i.e. humanness and humility; building and strengthening relationships and others ad also honesty and integrity. Reflecting on the photo, which I saved on my phone and still use, it has a backdrop of bright yellow stars; huge glowing half-moon and sun with human faces; beautiful light pink clouds and a light hazy rainbow forming from the front of the picture. The front of the photo has a human figure leaping out of the hazy rainbow and reaching up to sky. Finally there is one desolate tree right in the middle of the photo.
I used the phycology of colours (Skratch, 2018) to analyse the photo and what it means to me as a leader. Each color and symbol represents the following of my leadership aspirations:
Yellow represents happiness and cheerful energy. As a Corporate Sustainability Specialist, core of my role focuses on building thriving communities through Discovery\'s Corporate Social Investment strategy. It is fulfilling to see the impact of our investment to the indigent communities and creating opportunities for young people. The colour also represents my energy, tenacity, inner contentment and hope.
Green is a colour of nature and it represents health, growth and harmony. I am a great believer of liberating the best in myself and in others. I always strive to build an enabling environment which in return brings out the best in my team.
Brown represents security, honesty and integrity. I live by these qualities to lead others and to deliver my role with integrity and honesty.
Sky blue represents creativity and intelligence. Creative leadership is the ability to generate and understand invention.(Wolfe, 2014) I am a great believer in seeking knowledge in order to become creative and generate new ideas. This ultimately benefits the broader team, business and many others that we collaborate with.
The symbols of the sun, stars, clouds and rainbow represents for diversity and as a leader I take accountability in my actions and continue to create a diverse and inclusive work environment.
The photo ultimately represent that continuous learning and growth is critical in leadership and that competencies and capabilities in leadership are learned.
Question 2: Transitioning and collaborative leadership at the Senior Management Level
Discovery is a purpose driven organization which requires a purpose driven-leadership to deliver on its core purpose of making people healthier and enhancing and protecting their lives. (Discovery, n.d.) Given that our core purpose is human-centric, our role as Discovery leaders are highly interdependent in nature and therefore collaboration skills are crucial. Over the past few years there has been a huge outburst of interest in purpose driven leadership and the academics argue convincingly that the most critical role of leadership is to be the steward of the business\'s purpose. (Harvard Business Review, 2014) For Discovery to continue to innovate and keep its promise and core purpose alive, we require leadership that continues to learn, evolve and collaborate to distill our core purpose in order to leave legacies. Business has authentic purpose to gain power with clients and it is more inspiring for teams to work towards purpose than just returns to shareholders\". (Leader, n.d.)
Leaders play a critical role in upholding the values of a workplace and developing teams and setting up clear objectives and expectations in order to create brand value for clients, shareholders and ultimately the broader society. A huge part of this relies on leadership transitioning to reduce the traditional, hierarchical structure of leadership through implementing initiatives that increase knowledge and empowers employees to service clients optimally. (Top Employers, n.d.) When I joined Discovery in 2004, the business only had eight business values which applied to all levels of staff. (Discovery, n.d.) Having worked for one of South Africa\'s diverse multinational bank, it felt anomalous for an innovative business such as Discovery not to have a leadership charter to hold its leadership accountable and ensure that good management principles are applied and that the leaders have a basic template to reflect on what is expected of them as leaders. With the growth of the business entering into global markets, Discovery launched its leadership charter with a written version, which is more symbolic and thoughtful. A written charter becomes a powerful and deliberate toolbox instead of guess work (Smartsheet, n.d.) and it functions as the cornerstone and baseline standard of best practice that describes what and how a Discovery leader should perform and conduct themselves.
The leadership charters also commit the leadership of an organization to lead by example and ensure that their conduct and the way they apply their work embodies the business values by being accountable to their actions, disseminating critical information to teams and the timing thereof, providing development opportunities for teams, steering performance management, etc. (London Councils, n.d.) As a Discovery leader I\'m expected to live by and uphold the Leadership Charter and continue to learn in order to collaborate, innovate, influence and build brand affinity to internal and external stakeholders. The Discovery Leadership Charter pronounces that Discovery leaders respect hierarchy knowing that it provides backing to achieve strategic objective of the business; we don\'t abide by bureaucracy because it is adversary to innovation and tenacity; our leaders across the business are supported to continue to learn through various learning platforms, however this should be driven by the individual leader\'s desire and personal motivation to grow. (Discovery, n.d.)
Leadership brand is a business reputation for developing exceptional and pioneering managers with a diverse set of talent that are uniquely geared towards fulfilling the business clients and shareholders expectations. A business with a leadership brand further inspires that the leadership of the business together with its employees will consistently perform and enable the business\'s promises to its clients, shareholders and impact to broader society. This forces an organization to focus more on collaborative leadership as opposed to an Individualistic leadership approach. (Harvard Business Review, 2007) For Discovery to deliver and optimize on collaborative leaderships, our leaders are exposed to various global and local opportunities such as exposure to thought leaders; connecting with Discovery executives and global experts through various business collaborations; creation of various learning platforms such as the Discovery Invest leadership summit; the inspiring excellence competition launched in 2010 as a platform to produce great innovative ideas that business can implement, collaborating with Academia such as Cleveland and Harvard universities; Discovery Leadership Connect and Conferences, etc. (Discovery, n.d.) Discovery leaders also have access to the practice action library, which is a resource guide to help managers navigate on issues such as career development, communication, diversity and leadership.
Question 3: Develop an action plan to personally and collectively adhere to the Discovery Leadership Brand:
Adrian Gore, CEO of Discovery, once said that \"positivity and optimism are the fuel and fundamental attributes of great leadership. A good leader must be able to set dreams and goal. Dreams are not only about money, but also about leaving a legacy. The real story of Discovery is founded on dreams and goals, which are more important than just a plan\". (Biz Community, n.d.) Leadership and management of people is very complex especially in a fast paced industry in which Discovery operates in.
Building a strong and innovative leadership brand requires some of the below listed principles which I strive to apply in delivering my role as a Senior Sustainability Specialist for Discovery Holdings, leading a team of specialists:
Business should apply basic leadership principles such as setting the strategic goals and growing its talent to fulfil this. The Discovery ambition 2018 is to be the best insurer globally by 2018 and a force for social good. Both my team and personal goals are aligned to the business ambition to deliver the best Corporate Volunteer Programme globally by 2018. Also learning and development forms part of our team culture because we are mindful that we won\'t achieve our ambition if we don\'t gain knowledge.
Business should invest in the broad-based leadership development that helps its leaders to enhance the skills required to meet the client and investor expectations.
External perceptions labels Discovery as elite with a leadership that needs to be transformed. Discovery is a proudly South African organization adhering to the laws of the land and contributing in transforming our country. Our leadership should reflect this at all levels and therefore transitioning into a diverse leadership at executive level is critical. Also the leadership charter should articulate this.
Business should monitor and evaluate their success at building and strengthening a sustainable leadership brand. (Harvard Business Review, n.d.)
Success and growth of our business into global markets is a positive reflection on the caliber of leadership Discovery has. Our leaders uphold the business values and believe in our brand proposition and core purpose to make people healthier and enhance and protect their lives. We have smart leaders who continue to innovate and the business provides a platform for leaders to continue to innovate and build the brand.
Mastering my own leadership brand requires commitment, discipline and focus. I am constantly driven by living the values of Discovery, which are aligned to my own personal values. Being self-aware and understanding that I am personally responsibility and accountable for my growth and leadership brand, I am continually mindful of identifying my strengths and weaknesses and seeking solutions to address them.
The diagram below summarises my leadership brand and the fit to the Discovery leadership brand.
References
Biz Community, (2007, July) Harvard Business
Harvard Business Review. (2014, May).
Penglase, D. (2015, 2 November).
Skratch, D. (2018) © 2018
Wolfe, M. V. (2014, April).