Leadership Direction Essay Sample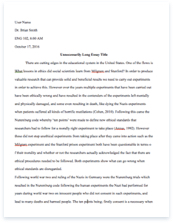 The whole doc is available only for registered users
OPEN DOC
Download Essay
A limited time offer!
Get a custom sample essay written according to your requirements urgent 3h delivery guaranteed
Order Now
Leadership Direction Essay Sample
In this paper I discuss briefly the trends and predictions, comparing one to the other, of three interesting management articles. The organisational structures today are changing to cater for trends that have developed in the last century related to the way we deal with information and communications. The management teachings currently available deliver certain insights and benefits to today's managers, there is however more questions that need to be asked in order to cater for the future.
1. Identify the key trends and predictions made by Drucker in his 1988 article. From your experience, is business management in 2004 becoming much like Drucker predicted.
Drucker predicted a shift in organisations from a command and control structure to a structure that is information-based. Where the managers of the future will not need to have the specialist knowledge required by the employees in their department, but they would instead require a more general knowledge of the processes required to manage the operation. While maintaining the focus on goals and strategic direction rather than the now much automated and centralised operational management.
The knowledge over the last centuries has shifted from the top executive and director layers through the middle management levels and down to the employees who will be specialists in their respective areas. Drucker predicted that the organisational structure of large companies and businesses would reshape from the traditional hierarchy and be replaced with a flatter organisation, reducing a number of the middle operationally transparent layers of management. The reduction in the middle layers of management will be achieved by the centralisation of core administrative functions important in each organisation such as human relations, business accounting, public relations and legal departments. The work force will become task orientated and specialised to perform certain functions.
Druckers continues to note critical issues that he sees will need to be addressed notably the career progression of specialists as they will need new paths to aspire too if the route to available management positions is reduced. Coordinating and unifying heady specialists to conform to a singular corporate vision and goals. Changing and developing task forces that will utilise the specialists and the change management that will result of this. The last critical issue will be the procurement and training programs required to deliver the senior management into the top positions which have till now been filled by working through the ranks.
Drucker it appears from my experience did correctly predict how knowledge would empower organisations and I have seen his predicted trends appear in companies today. Certainly Volante Systems has adopted this structure and have during the last three years realigned the business with a strong senior team focussed on strategic direction and centralised administrative functions with the Sales and services teams being task focused at the business end of the company. Within the last year practice managers have been are developing the specialist advancement and creating career paths other than the steps into management.
2. What do you think about the uncertainty issues raised by the members of Bennis' discussion panel? Why do you think they have arisen? Can Drucker's position and Bennis' concerns be reconciled?
In a rapidly expanding global economy the boundaries are changing faster than we can analyse. Bennis has brought the panel together to discuss the 'legitimization of doubt' the topic is raised as the industry has seen a focus on management training and development coming more to the fore, as Bennis says they are witnessing a 'burst of interest' in leadership programs. Organisations are now an assortment of legacy command and control style as well as younger fresh innovative styled managers whose leaders are more focussed on leading and letting the managers continue controlling the operational needs, as each organisational structure differs from another.
Bennis' discussion brings out differing views, from a collection of educational specialists in management training, and opinions on what each sees in the marketplace within their experience. The uncertainty issues being discussed highlight that management teachings written down before are evolving and no one particular style or method is essentially the correct one for all organisations. The discussion develops and an important note is made that listening to the organisations requirements would provide a clearer indication of the deliverables that they would be deemed important to address their business objectives and allow for tailor made training programs that are more exact in addressing these objectives for that particular organisation.
Leaders, while in all probabability are already trained and well educated, do not need to be taught how to lead as they are leaders already. David Peterson highlights five significant areas for development in effective leaders and managers self insight, motivation, capabilities, experience and accountability. Managers need to listen notably to direct reports and use that information gathered, to provide routes that lead into career progression further opening doors allowing the direct reports to grow within themselves. Managers need to be mindful of the organisations needs and encourage the growth prospects that will benefit the individual in line with the organisations direction. By doing this and keeping the team focused on a clearly defined path, the team will grow and the manager will be leading a successful team.
Drucker is focused on the manager's ability to direct teams of information powered specialists which is in line with what Bennis' panel suggests, where they differ perhaps is with the procurement process that Drucker discusses, Drucker suggests that senior management roles could become a separate career, managers moving horizontally in differing companies gathering skills and promotion by taking on ever increasing responsibilities, rather that working up through the traditional route of promotion from within the organisation.
3. How important are the issues raised by Sinclair when dealing with leadership and management of organisations in 2004 and how does her short article connect with those of Drucker and Bennis?
Sinclair recognises values in leadership that are unspoken and denied. Do leaders aspire to being popular and liked by their team members? Strong leaders stand out from the rest and by their very nature take the team in a different direction from that in which they were travelling in.
Sinclair suggests that much of today's 'western' management literature and training is orientated towards trends in the past focussing on qualities of the norm, delving into self-awareness and promoting team building to achieve set goals that have been collectively agreed to by a team, remaining focussed on the goals and encouraging others to strive to achieve the agreed goals.
As management trainees we look at success stories of the leaders driving organisations like Cisco, Intel and GE and reflect upon the successes of these individuals. On the flipside we look at the leaders of organisations such as HIH, Enron and WorldCom and inspect the reasons for the failure of these organisations. Yet the leaders of the failures show as many strong leadership skills and entrepreneurial flair if not more, than the considered successful leaders. We could learn more in leadership skills from these leaders than we could from the leaders of currently successful organisations. The ability to lead groups of people off the edge of a cliff rather than into paradise can be a greater showing of strength in charisma, vision, clarity and aptitude than the managers who lead groups of people along 'normal' routes within accepted boundaries.
Sincalirs article connects to the articles of Bennis and Drucker in that she is discussing trends that could evolve, Sinclair suggests that management leaders of the future could more closely analyse traits and styles of leadership that are not currently dealt with in common 'western' management text books. Sinclair has an interesting take on the leadership analysis and in my view one that should be more closely addressed certainly it is an area which I am interested in exploring further.
In conclusion, having analysed these three papers and using the experienced gained in the market place it is clear to see that the management styles employed previously in the last century are being reviewed, assessed and analysed to better provide the leaders of tomorrow with a full host of skills and ideas to take corporations into the future with the most economically viable approach. I look forward to tomorrow.
Bibliography:
Bennis, W (facilitator) Leading in Unnerving Times, MIT Sloan Management Review, Winter 2001, p 97-103.
Drucker, PF The coming of the new organization, Harvard Business Review, January-February 1988, p 45-53.
Sinclair, A Delusions of Grandeur, Australian Financial Review, August 2002, p1-3.