Levendary Cafe: the China Callenge Essay Sample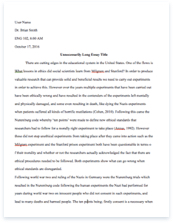 The whole doc is available only for registered users
OPEN DOC
Download Essay
A limited time offer!
Get a custom sample essay written according to your requirements urgent 3h delivery guaranteed
Order Now
Levendary Cafe: the China Callenge Essay Sample
Multi-unit Restaurant Business concepts are represented by units with independent operators. The concepts are categorized into three industry segments 1) specialty establishments, 2) quick service restaurants, and 3) casual dining. An excellent example of this concept business is The Darden family of restaurants, founded from Lakeland, FL, which features the following most successful and recognizable brands in full- service dining: Red Lobster, Olive Garden, Long Horn Steakhouse, Bahama Breeze, Seasons 52, The Capital Grille, Eddie V's, and Yard House. According to their last SEC 10-k report filing, they own and operate worldwide more than 2,000 restaurants, employ 185,000 people, and serve more than 423 million meals a year. The restaurant and foodservice industry are highly fragmented.
The restaurant and foodservice industry is a powerhouse that has the ability to connect with other industries. With it employing over 13.1 million Americans, its impact and influence on the economy is significant. The overall restaurant and foodservice industry made up over $600 billion in sales in 2010, in the US alone, with over 960,000 locations as referenced in the article. It has since seen an increase of 3.5 % year over year or $632 billion in 2012. The projected sales for 2013 are $660.5 billion. The total restaurant industry sales are 4% of the US gross domestic product (GDP). With all that has been stated, it should come as no surprise that there continues to be positive trading volume within the restaurant sector.
For further economic afforded benefit, the National Restaurant Association sees employment in the industry hitting 12.9 million, which would represent roughly 10% of the total American workforce. According to Dawn Sweeney, chief executive officer of the National Restaurant Association, "As our nation slowly recovers from the economic downturn, restaurants continue to be a vital part of American lifestyles and our nation's economy". Combined with the sales growth restaurant job growth is expected to outpace the overall economy for the 13th straight year, and it's clear that the restaurant industry is once again proving to be a significant economic stimulant and strong engine for job creation.
Critical (industry-wide) success factors were identified as being:
•market presence through brand awareness and growth
•control of food and labor costs
•control of food quality and service quality
•ability to select proper sites and control expansion
As an American company, the flexibility and ease of doing business in the US may not be the reality in China. Foreign multinationals may have the disadvantage of dealing with a multitude of uncertainties such as China's difficult regulatory guidelines and learn to operate within it. It may the unknown with the labor force and the ability to find employees capable of serving its needs. These institutional voids are the very same critical success factors given to those in the home country. It is only at the disadvantage of those that do not have the cultural familiarity in directly dealing or understanding them that are negatively affected.
Why did Levendary decide to enter China Market? How did its US foundation match against China market needs? (compare US vs. China market in terms of customers and operations).
The decision to enter the China market was based upon several factors to include the declining domestic growth in 2008, the advisement of the board, and the US restaurant market had already shifted its attention in that direction. As the US markets became saturated and growth opportunities were leveling, US restaurant companies began looking elsewhere to penetrate. Due to the rapid pace of urbanization and the annual disposable income per capita for urban households which increased year after year, China was the best suitable place for the restaurant to set up and conquer.
It is clear that the foundation, culture, and philosophy that former CEO and founder Howard Leventhal wanted to impress upon his organization was not always favorable to the operations of the organization; it was often taxing on his employees. He wanted to keep the customer delighted. In so doing, this often meant customization and local menu adaptations as stated in the case. When looked at separately, there is no difference between menu variations in the US South vs. Northeast than in China's Pudong vs. Beijing's Forbidden City. In each instance, the location was dictating what the customer wanted.
Key issues facing Mia Foster:
There are several critical issues Mia Foster is confronting. Let's begin with her first role as a CEO. Although she has had leadership skills as former President, she has yet to prove her talents to Wall Street investors. Second, she is dealing with a global company with operations in US, Dubai, and China; moreover, the financial reporting for each of these operations must be consolidated to one. Lastly, she has to understand Louis Chen and the entire China operations.
In scope, all three of Mia Foster's issues are interconnected. To tackle each individually will suffice the next issue starting with Louis Chen and the China operations. If she were to review Levendary Café's foundation, along with the Board and COO – Lucian Leclerc, they will be reminded that they are known for their willingness for taking risks – especially those that helped evolve its concept over time. What may have worked in Levendary Café #1 in the US 32 years ago may not work in Levendary Café #23 in China. The first issue is that headquarters is in Denver, Co. Louis Chen is in China. He was able to get 23 stores up and running without the assistance of the home office because he did not have to deal with any institutional voids. The second issue is the stores are not congruent to the standards of Levendary Café US. Albeit the restaurants are carrying the name and brand, headquarters must recall founder Howard Leventhal's philosophy of delighting customers. This is what will make them come back. Based on an article in the HBR on "The Globalization of Markets", "The customer is in control". Although the first three encounters Ms. Foster and Mr. Chen have not had favorable outcomes, her leadership and the future operations of China all come down to her ability to work with Mr. Chen. She needs to understand that he is an asset to the organization because he is able to deliver what would be institutional voids. In return, he has to accept she is the CEO and work with her. This harmonious union coupled with consolidated reporting of all operations will prove to have investors and Wall Street approval.
Conclusion:
The complex business decisions and strategies that Levendary Café is faced with is all too common for many global companies. The conversations begin with whether or not to move towards markets. If domestically, it is easy to surmise the multitude of reasons to work with this vendor or place it in that location versus another one. As an organization, the firm is comfortable and familiar with the system for which it operates. On the flip side, if the company decides to expand outside of their current footprint then the next obvious question comes in the form of where. The further an organization goes beyond their comfort zone, other factors begin to weigh in. This is especially true when dealing with another country.
With China's disposable income steadily increasing year after year, the shift of the money supply, and the growth of the middle class it is no wonder they are being targeted from the Western world as the next source for growth and opportunity. The most successful Western businesses have been those that have been able to adapt to the local environment and incorporate their culture.
Although there are obvious cultural differences between US and China, we forget cultural differences exist between New Jersey and Alabama. In the end, there is a clear driving force and it is the voice of the customer.
References:
http://darden.q4cdn.com/612e43e4-dd91-4ed1-8ba6-8f665f3f51ae.pdf?noexit=true
http://hbswk.hbs.edu/item/6424.html
http://www.restaurant.org/Industry-Impact/Employing-America/Jobs-Careers-Powerhouse
http://www.nasdaq.com/article/restaurant-industry-stock-outlook-oct-2012-industry-outlook-cm179883
H.G. Parsa and Francis A. Swansa, Quick Service Restaurants, Franchising, and Multi-Unit Chain Management, (Phychology Press, 2001) Business and Economics , page 201
http://www.xinhuanet.com/english/
http://news.xinhuanet.com/english/photo/2012-02/22/c_131425718_16.htm
http://online.wsj.com/article/BT-CO-20120201-713562.html
Theodore Levitt, "The Globalization of Markets" Harvard Business Review May-June 1983 page 92