Li Ning Case Essay Sample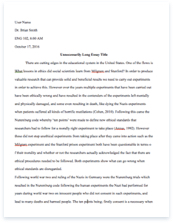 The whole doc is available only for registered users
OPEN DOC
Download Essay
A limited time offer!
Get a custom sample essay written according to your requirements urgent 3h delivery guaranteed
Order Now
Li Ning Case Essay Sample
At the close of the case, why was Li Ning experiencing a competitive disadvantage? According to the case, Li Ning opened lots of stores each year before 2012. But the sales became slow and the inventories became high. The value gap is negative growth during this period. The overexpansion didn't get the increase revenues, it caused the cost bigger than the value which determining Li Ning's economic value was low and the strategic position became disadvantage. Although the new management team of Li Ning think there are still have a large opportunity between the high-end and low-end markets, the high cost of their inventories is a big disadvantage during the competitive. Li Ning's competitors — Nike and Adidas have low cost, high brand value and large consumer groups which Li Ning doesn't have right now. What are the strategic positions of Nike, adidas, and Li Ning (see Chapter 6)?  Explain the link between strategic position and firm performance. The strategic positions of Nike I think is focused cost leadership and differentiation. Because during the competitive, Nike has competitive advantage, its value creation bigger than its cost. And it's has many high technology products which are unique in the market.
The strategic positions of Adidas I think is cost leadership to make the largest value gap which we can see from the case. According to the case, during 2012, Adidas is the only positive growth sportswear brand. It has gain $ 24 billion from China at that year. The strategic of Li Ning is still in the competitive disadvantage. It's value gap growth negative and according to the case, during 2012, the market share of Li Ning was drop to number 4 and the revenue decreased 20 percent to 1 billion. Even Li Ning already closed 1821 stores, its value creation still lower than cost. And the company face difficulties. What recommendations would you give Li Ning to achieve a successful turnaround? According to the current situation Li Ning had, I recommend first Li Ning should have their own brand value, not only copy the Nike and Adidas' business model. It should to create its own value to get the market share back. Second Li Ning should make a clear position for itself. It must take the cost leadership to control their cost.