Liberty Communication Satellite Phones Marketing Mix Essay Sample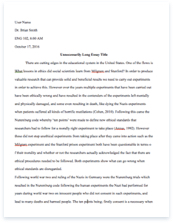 Pages: 7
Word count: 1,871
Rewriting Possibility: 99%

(excellent)

Category: phones
Get Full Essay
Get access to this section to get all help you need with your essay and educational issues.
Get Access
Introduction of TOPIC
Marketing Mix 
There is a tremendous potential for the satellite telephone industry in a developing country like Mexico, as its location, the size of the country and other social-economic factors are favorable for such a unique product. However, a strategically thought over marketing mix should be developed, as a minor misjudgment of the market can cause severe damage to the organization at the point of entry only.
Product
Positioning and branding are two important elements under product strategy.
Positioning comprises of efforts directed for the product to occupy a clear and desirable place in the consumers mind amidst the various competing products. The process of positioning begins with careful differentiation of a product's offering from that of the competing products. Branding and labeling efforts need to be carefully planned, as these provide greater overall familiarity and recognition. Hence, to penetrate deeper into the market, it is envisaged to form a strategic alliance with Telecel, Mexico's leading mobile telephone company. This alliance would be mutually beneficial, as it would be easier for Liberty to penetrate the market easily, and for Telecel, Mexico, there would be a significant change in the brand and positioning of the organization by offering such niche services.
Unlike the market of mobile telephones that has several vendors in the market, which brings in cutthroat competition, the satellite phone market is still in its infancy stage in Mexico. Most of the users of satellite phones prefer buying ones from America or Europe, giving huge space for a local player who can customize the product to meet the unique needs of the people of Mexico. Hence, even more than providing satellite phones, it is more important to distinguish the product available on sale. While most of the advanced satellite phone offer only simple voice and data transmission, offering services like video calling, mobile tracking, emergency rescue signaler, GPS etc would help Liberty create a niche among customers who live in remote areas or travel often to such places. The topography of Mexico also demands services that are available over oceans, as most of the people that travel from Mexico travel to USA, the Caribbean islands or South America. 
Price
 One of the most popular satellite phones in the world, the Iridium 9505A sells at about $1000, even though the product has outdated features and is about a decade old in technology. Newer Satellite phones have a considerably higher price tag as they squeeze in a lot of trendy multimedia features, data transfer etc. However, at Liberty we believe that the price should justify the value being offered to the consumer. Hence, offering a price that would not act as a deterrent for the market and that would induce many new users into the usage of satellite phones is the objective of establishing the price.
Another strong business opportunity that exists for a satellite phone company is the possibility of renting satellite phones. While an average phone might cost about a thousand dollars, rental rates can be as high as 50-100 dollars a week, apart from the talk time charges. These prices are comparable with many mobile phone international roaming charges and would be driving more customers to use satellite phones. A sale price between 800-2500 dollars for the basic to the top end models would be a good penetration strategy.
Promotion
The biggest challenge ahead of Liberty satellite phones is in determining the perfect promotional strategy for their products. Unlike other mobile phones, the market of satellite phones is very nominal as few customers use satellite phones in the first place. H
ence, the promotional strategy should be such that new customers should be attracted to the product.
Also, most of the existing satellite phone customers in the country would have purchased the same from America or Europe and hence, the promotional strategy should focus on the advantages from cost and service points of view to the customer.
There are a few segments of customers who regularly use satellite phones:
Rich businessmen, politicians or top executives of a company
Wildlife experts, scientists who work in far flung areas.
People who reside inside jungles, deserts or areas with poor mobile network connectivity.
Rescue workers and disaster management experts.
Hence, the marketing strategy of Liberty should be to address all of these users. Planning a comprehensive advertisement campaign across all mediums might be futile, when compared with a strategic campaign planned in mediums that reach the above listed groups. 
Place
The place of sale and the distribution channel of Liberty Satellite phones would be vital for the success of the company's business plans. As discussed above, the consumers who might use satellite phones are more or less restricted, and trying to establish retail outlets in every corner of the country might be severely detrimental. The focus of establishing retail outlets of Liberty Satellite phones should be limited to the cities of Mexico City, Guadalajara, Monterrey & Puebla, which are the four most important cities in the country. These four cities are well spread in the country, as a result of which the company would be accessible to most of the people living in Mexico. The strategic alliance with Telecel can further help the organization spend less on retail stores and focus energies more on the delivery mechanism.
Another great avenue for selling Satellite phones would be the internet. With the entrance of Iridium into the Mexican market in 2009, there is greater awareness among users about the advantages of satellite phones. Mexico has a high internet-savvy population making the internet a great sales place.
Financial Overview
The business model that Liberty Satellite phones wishes to establish is one with a high gestation period and a high breakeven point. As a result, it might take years and decades to recover the investments made on technology to establish a network of retail centers, establish satellite downlinks, establish and execute promotional activity, purchase handset stock etc. Hence, for such a business proposition, it is viable to invest more of debt capital and a lesser share of equity capital. A debt: equity ratio of 30:70 would be recommended, though borrowing more debt is not too bad an option when you keep in mind the high risk and volatile nature of the business.
| | | | | | |
| --- | --- | --- | --- | --- | --- |
| Particulars (millions USD) | Year 1 | Year 2 | Year 3 | Year 4 | Year 5 |
| Revenue | 100 | 125 | 156 | 195 | 244 |
| (-) operating expenses | 50 | 62.5 | 78 | 97.5 | 122 |
| Contribution | 50 | 62.5 | 78 | 97.5 | 122 |
| (-) fixed costs (exl. interest and taxes) | 60 | 60 | 60 | 60 | 60 |
| EBIT | (10) | 2.5 | 18 | 37.5 | 62 |
| (-) interest | 12.5 | 12.5 | 12.5 | 12.5 | 12.5 |
| Earnings before tax | (22.5) | (10) | 5.5 | 22.5 | 49.5 |
Assumptions for the above statement:
25% incremental average income per annum.
Variable costs are 50% out of revenue.
The initial capital has been assumed to be 100 million USD, out of which 70 million is debt capital and 30 million is equity.
The above financial budget makes it clear that Liberty satellite phones would start to be operationally profitable from the third year onwards. But, at a discounted present value of money, the payback period might be only after the eighth or ninth year. However, the management of Liberty Satellite phones is prepared for such a long gestation period and high breakeven point. 
Financial Risk with foreign exchange management
Any business that operates over different economies and is exposed to foreign exchange fluctuations would need to take proper care about managing such fluctuations. Otherwise, the company might bleed money without even realizing where the money was lost. For a business like satellite phones, where there would be sharing of revenue across several economies and where taxes would need to be paid in different countries, dollar fluctuations can prove fatal to the vitality of the organization. The only solution for Liberty Satellite phones would be to have a comprehensive foreign exchange management policy, which would include hedging, to reduce both operational and financial exposure. (Flood & Lessard, 1986)
"Transaction exposure is the effect of unanticipated changes in real exchange rates on nominal cash flows (i.e., cash flows fixed in nominal terms) and primarily a short-term exposure that can be hedged using financial derivatives. In contrast, operating exposure is the effect of unanticipated changes in exchange rates on the cash flows associated with a firm's real assets and liabilities and is, therefore, primarily a long-term exposure that amounts to the impact of unexpected changes in the exchange rate on the firm's competitive position." (Carter, Pantzelis & Simpkins, 2003)
A simple measure to meet foreign exchange risks is by entering into contracts to buy foreign exchange on a specified rate. Another measure that can be very effective is by entering into a contract in the local currency of the company, instead of the dollar, pound or euro.
References:
Philip Kotler; Principles of Marketing; 12th edition; 2008; pg. 46, 94
Flood, Eugene and Donald R. Lessard, 1986, On the measurement of operating exposure to exchange rates: A conceptual approach, Financial Management 15: 25-36.
David A. Carter, Christos Pantzalis, and Betty J. Simkins, Firm wide Risk Management of Foreign Exchange Exposure by U.S. Multinational Corporations, , Department of Finance, College of Business Administration, Oklahoma State University, Stillwater, USA http://www.coba.usf.edu/departments/finance/faculty/pantzalis/Firmwide%20risk%20management….pdf