Library System Review of Related Studies Essay Sample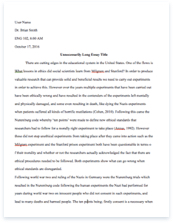 The whole doc is available only for registered users
OPEN DOC
Pages:
Word count: 863
Category: library
Get Full Essay
Get access to this section to get all help you need with your essay and educational issues.
Get Access
Library System Review of Related Studies Essay Sample
In a highly technological society like the one that we are into, human productivity is made more efficient through the development of electronic gadgets. Now, with the advent of such modernization in education, one way to globalize the process of research is to realized that technology is advancing at an incredibly fast pace. Computers are not confined to being used for entertainment but its role in education is also vast. Library is derived from the old French "libraries" which means "a collection of book". Reading materials in a school are stored in libraries. The Library is a place in which books and related materials are kept for use but not for sale. It is also organized for use and maintained by a public body, an institution or a private individual. In addition, it is a place in which we get information in different formats and from many sources. The library must be neat so that it is conducive for learning. It is the place where students and researchers go to in order to find all the questions to their queries and ultimately find answers. It is therefore the role of a librarian to keep the place as clean and as orderly as possible. It is also his duty to keep safe all information related to library transactions like the ins and outs of books, journals and magazines.
FOREIGN REVIEW
Library of Congress collections contain over 147 million books, periodicals, manuscripts, maps, music, recordings, images, and electronic resources. More than 16 million records describing these collections are located in the LC Online Catalog. You can search these records by keyword or browse by authors/creators, subjects, name/titles, uniform titles, and call numbers. Browse lists also include searching aids such cross-references and scope notes.
Library of Congress cataloging dates back to 1898. The Online Catalog includes many early records (primarily for books and periodicals) created by the Library between 1898 and 1980. These records — originally maintained in a separate database — are gradually being updated to reflect contemporary language and usage. Names and subjects found on older records often contain the legend [from old catalog] to indicate possible deviations from current LC practices. In addition, records for some materials cataloged before 1980 are only available to researchers onsite in the Library's Main Card Catalog.
Items in the Library's special collections are generally described as aggregations rather than individually identifying each specific item. LC Online Catalog records for many archival collections are linked to more detailed guides searchable in the Finding Aid system. Records for the Library's still images can be found in the Prints and Photographs Online Catalog; records for portions of Library recordings can be searched in SONIC (Sound Online Inventory and Catalog). Databases, ejournals, and ebooks accessible onsite — including items found in fee-based online services — are linked through the E-Resources Online Catalog. Using Library of Congress Authorities, you can browse and view authority headings for Subject, Name, Title and Name/Title combinations; and download authority records in MARC format for use in a local library system. This service is offered free of charge.
LOCAL REVIEW
The University Library of UP Diliman encompasses one Main Library and twenty-six College or Unit Libraries. It envisions global information exchange throughout the UP Library System. It is mandated to be the information resource center of excellence in the social sciences, humanities and basic sciences. It strives for full automation, a world-class collection and a staff of thoroughly modern information professionals.
The UP Diliman Library Collections have been developed in aid of teaching, research and extension work in the disciplines designated to Diliman. Topping the list of choice collections in UP Diliman are the Filipiniana Collections, which come in print, non-print and digital forms. The University Library serves primarily the students, faculty members and staff of UP Diliman and also caters to all university constituents and outside researchers.
It is organized into three major divisions which covers the various functional sections: Technical Services Division which formulates and adopts standard acquisition, cataloging and indexing policies and procedures;
Administrative Services which provides support to the functional sections/units of the Library; and User Education and Services Division which lends books and provides reference, research and bibliographic services; maintains and preserve books, documents and archival materials; undertakes user education programs; and maintains computerized database applications. The Library's print and non-book collection is complemented and updated by an extensive and multidisciplinary state-of-the-art electronic (CD-ROMs and online) databases which are accessible throughout the UP system. In the Main Library alone, there are 30 OPAC (Online Public Access Catalog) terminals in the first floor lobby and 24 CD-ROM/Internet browsers in the General Reference and Electronic Resources Section, made available to library users from 8:00 AM to 12 midnight on weekdays and from 8:00 AM to 5:00 PM on Saturdays. Several computers are also provided in the other sections for library clients and staff use as well. To safeguard and at the same time facilitate the circulation of library materials, a library security system with its prerequisite barcodes, barcode reader, magnetic strips, sensitizer-desensitizers and a closed circuit television were installed in the Main Library and other college/unit libraries.