Life Is Like a Boat Essay Sample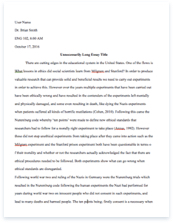 The whole doc is available only for registered users
OPEN DOC
Pages:
Word count: 525
Category: ocean
Get Full Essay
Get access to this section to get all help you need with your essay and educational issues.
Get Access
Life Is Like a Boat Essay Sample
When I was young, I never expected life to be as hard as it is. I never knew there would be ups and downs. I thought life revolves around bliss, dreams and love. But it seems that life comes with rejections, failures and disappointments. Life is as vast as the sea. And as I was growing up, I realized that life is like a boat. The waves will never get tired of coming, be it strong or weak, small or big, devouring or beautiful. They are unpredictable. And those will always be a part of my trip. In my life, sometimes the waves are scary but sometimes they wrap me up with confidence. Some of the waves that went my way and continue to come along throughout my journey are endless problems, experiences and failures. Most evident during times when I plan on things only for them to happen the other way around.
But giving up is never an option. Maybe it's just because the wind was not in my favor and it tries to stir my boat to where I should be going. Sometimes, the waves come a bit too strong and hit too hard that it feels like my boat is slowly sinking to the depth of the ocean. But there are the waves that give signal that sailing is going right at the moment and I am heading toward the right path. These are the problems I've conquered and the experiences that have taught me lessons. Life is about accepting the waves. Life is about accepting the challenges. I accepted challenges from people around me and made it my motivation not to let them down.
I challenge myself too, to do my best in my academics. And I never failed to harvest the seeds of my hard works. Most of all, I accepted that I am imperfect, just like everyone else. I became open for new things that would strengthen my self-esteem and personality. I learned being independent too. Decision-making is like deciding whether to go with the flow or go against the flow of the water; it is knowing what is best for your ship.
I learned to believe and trust in myself that someday, I will reach the shores I have been longing for. We sail on through the winds, and no matter what happens I move toward the shore, which in life is my goals and my dreams. I am the captain of my ship. I am the problems I overcome, the experiences I have gone through, I am the people I meet, the achievements I fulfilled and the dreams I have. I am what I take from these. I am the sound of the ocean, the breath of fresh air, the brightest light and the darkest corner. I am a collective of every experience I had in my life. We are all sailors of this journey we call life. So drown yourself in a sea of knowledge and existence. Let life run through your veins and let the colors of the world fill your mind. You are what you believe yourself to be.