Living and Dying For Road Racing Essay Sample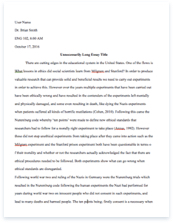 The whole doc is available only for registered users
OPEN DOC
Pages:
Word count: 930
Category: road
Download Essay
Get Full Essay
Get access to this section to get all the help you need with your essay and educational goals.
Get Access
Living and Dying For Road Racing Essay Sample
The year 2000 was a watershed for road racing. Five of the top motorcyclists lost their lives in this powerfully perilous sport on Ulster's roads.
The sixth and most notorious 'King of the Road' Joey Dunlop OBE, MBE, died at the age of 48 during an obscure race in Estonia on 02 July 2000. Dunlop was a master of this sport, winning six Formula One T.T.s and twenty-six wins at the Isle of Man, in addition to an abundance of wins back in Ulster. He was credited with being one of the safest riders to grace any circuit. Was it not ironic, then, that one of the safest riders in the sport, died whilst competing in a road race?
The former promoter of the Ulster Grand Prix and North West 200, Billy Nutt stated in 2001 that, due to the number of fatalities within the last year, road racing should be stopped, as there was no future in it. In addition to this, some of the big sponsors of the sport have "pulled the plug" on their funding such as PJ O'Kane who announced withdrawal a week after Gary Jess was tragically killed during a race at the Ulster Grand Prix in August this year, saying that Jess' death was the 'final straw' for him personally.
Motorcyclists who partake in this sport are very much aware of the dangers and the risks they take in competing. However, they insist that road racing should continue even though the fatalities and serious injuries occur. Gary Jess stated that in the event of his death, he was 100% behind road racing carrying on.
Even though there are many reasons why road racing should not continue, there are many more factors relevant to its continued existence:
The revenue made alone for local businesses on the 2002 North West 200 race week was over 5 million pounds, attracting a crowd on the main race day of over 100,000 fans. Road racing has been made safer, with the Auto Cycle Union of Ireland taking an active part in implementing certain 'safety features' to be augmented before they will release a race licence.
Road racing in this country has the second highest following of fans after football.
It lets people spectate at a motor sport equivalent to Formula One, the only difference being minimal financial outlay compared to Formula One racing. It is also cheaper and better to watch than Formula One, as there are no "Team Orders" for competitors to obey, they race mainly for themselves, in addition to being part of a team.
Also all the races are easily accessible to local spectators and the riders are from their own area and have time to talk freely to people. The safety features and on-going road repairs ensures that for the rest of the year normal motorists benefit with better road surfaces, improved road junction visibility with high hedging etc trimmed down.
Local Road Racing is now regarded, as being as safe as many race circuits in England, but is it still too dangerous? It must be remembered that lives are at risk on circuit racing as well, but is never dwelled on in the same respect as loss of life in a pure road race. Why is this?
Road racing promotes the sales of motorcycles in Northern Ireland, and on a pro rata basis there is a higher number of sales here than anywhere else in the UK. Honda experienced this in the 70's when they signed up Joey Dunlop, with bike and clothing sales going up 26% in the first year alone in Ireland!
But this is not a sport that is fuelled on testosterone! On the contrary, road racing attracts a 'family day out' atmosphere, unlike many other male dominated sports, and women have now successfully broken into the ranks and gained an equal footing of adulation from fans as their male counterpart. In any other dangerous sport, have women received the same level of genuine acceptance from the start, as in road racing?
Are women safer competitors? It is very rare that your would hear of them being injured or killed during road racing, therefore confirming that they are safer than their male counterparts! If more women were injured during road racing, would this put a different slight on the argument?
None of the riders are compelled to compete, in fact they are only too willing to attend meetings run on the road circuits in Ireland, even if they ply their trade mainly on supposedly safe circuits in the UK. The riders insist that if they, like Gary Jess, lost their life, the sport must continue, as they enjoy the whole ethos of road racing so much.
It may be hard for a non-bike fan to understand the attraction for this sport, which endures so many fatalities. However, it continues to attract record numbers of the public every year. With talk of a purpose built track for Northern Ireland in the future, will this make pure road racing dwindle into the history books? According to fans the answer is a resounding NO, as they believe that there will always be a place for road racing.
Road racing can be made safer, but it will never be 100% safe. There are more young people getting injured (broken arms and legs) in dark alleyways every night in Ulster than there are at road racing. This does not hit the new headlines as much as road racing fatalities.