Local and national provision for football Essay Sample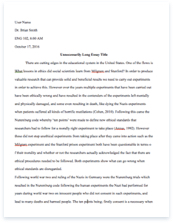 The whole doc is available only for registered users
OPEN DOC
Get Full Essay
Get access to this section to get all help you need with your essay and educational issues.
Get Access
Local and national provision for football Essay Sample
Football is a widely played sport, both internationally and nationally. In Suffolk alone, there are 1401 football teams. The National Governing Body is known as the Football Association (FA).  Funding and sponsorship is a necessity of any team, especially big clubs. Premiership clubs can get money from a number of different things. T.V. channels such as Sky pay a lot of money to get matches on TV. Supporters clubs donate money and the fans pay to watch games. All premiership teams also have sponsors.
Smaller clubs need sponsorship too, such as the biggest team in Suffolk – Ipswich town. Their main sponsor is called E.ON. Local teams also get sponsors. The FA also provides teams with a list of charities on their website which help with funding. Two of these are Football Foundation and Sports England. Football Foundation's aims are to "provide more schools, clubs and parks with more modern football facilities" (www.footballfoundation.org.uk) and to make football a part of the community.
An important body which is involved in football is the Independent Football Commission (IFC). They "work closely with fans, clubs and the football authorities, to make sure that the needs of the football community are being met" (www.theifc.co.uk). They do this by making unannounced visits to football clubs to make sure that they are doing what they should be. They check on things such as child protection, disabled football and football in the community. They are important in the provision of football as they ensure that all the needs of the players and supporters are being met.
The FA has many schemes to keep football a popular and easy access sport in the community, and to give the best opportunities to talented players. It is a very popular sport (Sport England reported that "there are an estimated 42,000 football clubs in the UK") involving people of all ages and a large amount of young people want to have a career as a professional footballer. However, like any sport, fulfilling this dream is very difficult.
In November 1997, the FA decided to create football academies to help those talented footballers get recognised. One of their aims was to make the links between home, school and club more effective. They also started the Charter for Quality programme, which made it compulsory for all premier league clubs to have a Centre of Excellence. Another scheme from the FA is the "Get into Football" scheme. The aim of this was to tell children and parents what the FA plan to do to develop football.
For people who decide they want to make a career out of football, they have to go through many different stages:
Most people start playing football at a young age at primary school. The amount of funding that the government gives these primary schools for equipment for football is low compared to other countries; therefore children in England have less of an advantage because they don't have a chance to play as much as they could.
In Suffolk, the provision for football is not as good compared to other places such as London, as shown in the bar-chart:
[Source: Suffolk and London FA]
However, some schools in the local area provide the opportunity to partake in a football community scheme. At Bardwell Primary School in early 2007, the semi-professional club Cambridge City FC ran an extra-curricular football training session weekly for a term. At Barnham Primary School, Ipswich Town gives compulsory training sessions once a week as part of the curriculum for all pupils. This encourages children to start football early.
Although both males and females play football, it is much more popular with men. Men's leagues have much more media coverage and money involved – you rarely hear of woman's leagues or matches. For example, the men's world cup is scheduled so no other major sporting events clash with it. Therefore, all attention and media coverage will be on the men's football team. However, the woman's world cup is currently taking place, and it is at the same time as the men's Rugby world cup, which has better coverage. This means that women's coverage is at 11pm-1am making it inaccessible to grassroots players.
There are lots of opportunities for men to get involved with football. Thousands of football clubs are available to males of all skill levels around the country. For women, it is a different story. In both Suffolk and England, a tiny amount of teams are women's:
Suffolk [Source: Suffolk FA & FA.com] England
However, more is being done to help woman's football develop in Suffolk. The Suffolk Female Website says "Currently, Suffolk has 17 women's teams within the county. Suffolk FA aims to provide opportunities for girls' and women to take part in football regardless of ethnicity and age. Taster football sessions and 3 Lions FC are available to develop girls football in schools, with links being formed with local clubs." Now, the number of females playing football is now increasing. A report from the BBC states "The Suffolk FA is trying to get more children involved in football; there are now 75 girls' teams in the county, playing competitive football every week, with a thousand girls across age ranges from under 10's to under 15's." (FA.com 2007)
For disabled people, there are eight categories which the FA supports – amputee, blind, partially sighted, deaf and hearing impaired, cerebral palsy, and learning disabilities. There is also a centre of excellence for people with disabilities. In Suffolk, there are little facilities provided for disabled people. Only one football club currently has a disabled football team – Ipswich town. Only recently has disabled football become available; the Suffolk FA stated that it was only "Last May that the very first Coaching disabled footballers course was held in Suffolk". (SuffolkFA.com 2007).
There are fifteen leagues specifically for disabled people and about 110 football clubs in England also have a disabled team. However, although there are facilities for disabled people in England, they are rarely advertised and the majority of people are unaware that disabled teams exist.
Overall, the local and national provision for male football in this country is very good. The FA has put in place many schemes such as Academies and there are thousands of football teams for players of all skill levels. Male teams get a lot of publicity and the players are often idolised. However, for women and the disabled, the provision is poor, with little publicity. Female football players are relatively unknown to the public. Woman's football matches are on in the early hours of the morning, which would never happen to a men's match. However, woman's football is becoming more popular and with more girls playing football, the demand for teams and more provision will increase.