Madoff Case Essay Sample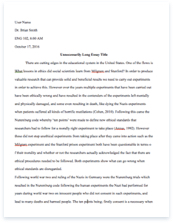 The whole doc is available only for registered users
OPEN DOC
Pages:
Word count: 277
Category: fraud
Get Full Essay
Get access to this section to get all help you need with your essay and educational issues.
Get Access
Madoff Case Essay Sample
1. What are the ethical issues involved in the Madoff case?
Bernard Madoff was accused of fraud and creation of a Ponzi scheme which lead to a $65 billion investment loss. He established himself as a trusting and respectable figure, who was really involved in a white-collar crime. Madoff deceived many people into thinking his operation as legitimate, and completely abused his respectable name and position of power for his own personal advances.
2. Do you believe that Bernard Madoff worked alone, or do you think he had help in creating and sustaining his Ponzi scheme?
I definitely believe Bernard Madoff had help in creating and sustaining his Poniz scheme. Without his accountants, family members, and other employees covering up his tracks, he wouldn't have gotten away with misleading so many officials who certified his operation as legitimate. Since these people were satisfied with the constant returns and detailed statements, nobody questioned Madoff's suspicious behavior like not having online records available, or why he swore secrecy to his investors.Others like his key lieutenant, Framk DiPascali confessed to lying to investigators and helping to fabricate documents. Without these people, Madoff wouldn't have held up his operation for so long.
3. What should be done to help ensure that Ponzi schemes like Madoff's do not happen in the future?
In order to prevent Ponzi schemes from recurring, internal controls and compliance standards that detect misconduct must be implemented. Awareness on these types of crimes need to be raised as well. People should pay closer attention and realize that just because someone may seem to have a "perfect" resume, doesn't mean they're completely well fit and will act ethically.