The main purposes of legislation covering working with and using ICT Essay Sample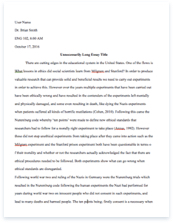 The whole doc is available only for registered users
OPEN DOC
Get Full Essay
Get access to this section to get all help you need with your essay and educational issues.
Get Access
The main purposes of legislation covering working with and using ICT Essay Sample
This assignment will cover the main purposes of legislation that is involved with ICT and the advantages and disadvantages of the laws covering and ICT.
The Data Protection Act
The first Data Protection Act was introduced in 1984. A new Data Protection Act that changed the law to meet the requirements of the European Union replaced this in 1998.
The Data Protection Act gives rights to individuals about whom information is stored. Individuals may find out information about themselves, challenge it and claim compensation in certain circumstances. It is the act that enables them to do this. The Act places legal requirements on those who store and use personal data. They must let everyone know about their use of data and follow the data protection principles. These eight principals consist of: –
1. Be obtained and processed fairly and lawfully
2. Be held and processed only for the lawful purposes described in the register entry
3. Be used only for those purposes and only be disclosed to those people in the register entry
4. Be adequate, relevant and not excessive in relation to the purpose for which they are held
5. Be accurate and, where necessary, kept up to date
6. Be held no longer than is necessary for the registered purpose
7. Be surrounded by proper security
8. Not be transferred outside of the European Economic Area unless the country that the data is being sent to has a suitable data protection law
All of these principals apply to data stored on a computer or on paper, an amendment to the Act of 1984, which only applied to data stored on a computer.
Anyone who wishes to keep data must apply to the Data Protection Commissioner the application must contain the following things:
* The data controller's name.
* The data controller's address.
* A description of the data to be stored.
* The purposes for which the data are used.
* The people to whom the data controller may wish to disclose the information.
* Any overseas countries to which the data controller may wish to transfer the personal data.
* A general description of the security measures taken to protect the data.
An applicant who only keeps paper records doesn't have to apply to the commissioner but still must abide by the rules of the commission.
This law has several huge limitations.
* It is difficult to find out who is holding data about you.
* The act itself has several exemptions in extreme circumstances, for example, if a court orders the information to be disclosed.
Companies definitely have an obligation to protect their customer's privacy and if this does not happen, I believe that customers deserve some sort of compensation.
I am spammed by companies that I have never had any contact with before and it is very irritating, so much so, that I have downloaded a piece of software to filter spam e-mails. Another intrusion on my privacy is the text messages that I get form companies asking me to enter competitions and pay an extortionate amount of money. This is very annoying and occasionally companies charge you to send you messages advertising the competitions to start with. I feel I should be compensated because I have never consented to messages being sent to my mobile telephone.
Copyright Designs and Patents Act (1988)
The Copyright Designs and Patents Act (1988) states that it is illegal to copy software without the permission of the person or company that owns the copyright for the software. This means that it is illegal to make copies of floppy disks or CD-ROMs containing computer software or to install the same software onto more than one computer unless you have a special licence agreement.
The illegal copying of software is known as piracy and a person who does this is a pirate. Illegal copying of software reduces the income of software companies. Having invested money in designing and producing software these companies need to earn income from software sales to recover these costs and make a profit. Without this income software companies will go out of business and the range of new software that is developed will be reduced.
The Act is often broken by:
* The unauthorised copying of software.
* The sale of software that is known to be copied.
* The provision of software or hardware specifically designed to copy a particular piece of software.
Breaking the Act is severely punished by imprisonment and a large fine and the payment of damages to the company involved.
This act essentially attempts to stop companies loosing money through illegal software selling. Whilst this is a good law in theory, in practice it is quite different. The Internet has become a medium for exchanging software illegally because it is much faster and more difficult to be caught. With the introduction of broadband Internet services software trading has become very rife. It is easy for somebody to upload a program onto the Internet and within minutes other computer users around the world can be downloading it. Companies such as Microsoft are now asking customers to register their operating systems to prevent them being passed on to other people. I think that this is a good thing because if people are able to illegally download a piece of software without any repercussions from the law, while other people have to pay for it just creates a negative multiplier effect with more and more people refusing to pay for their software and downloading it illicitly.