Major River Valley Project Essay Sample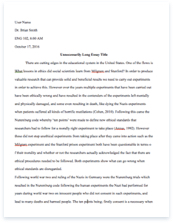 Pages: 7
Word count: 1,916
Rewriting Possibility: 99%

(excellent)

Category: river
Get Full Essay
Get access to this section to get all help you need with your essay and educational issues.
Get Access
Introduction of TOPIC
* Muti-purpose River Valley Project
o A huge dam or a series of dams built on a river and it's tributaries to satisfy many purposes, other than just generating hydel-power, and that too simultaneously. India has come a long way in this field as it has numerous numbers of these projects.
* Aims
o As the name suggests, there are many purposes of a Muti-purpose River Valley Project. The following are some of them: –
* Hydro-electricity production
* Avoiding floods and famines
* Irrigating fields
* Protecting the soil
* Supporting afforestation and preserving the natural Ecosystem
* Inland navigation ways
* Providing fishing grounds
* Increasing tourism
o Some River Valley Projects of India are as follows
* Bhakra Nangal Dam-
* River -Satluj
* Storage – 7,80,000 hectare-metres
* Lakes – guru Gobind Sagar.
* Irrigation – 1.4 million hectares
* Power -The Nangal Power Plant – 1204 mw annually
* Areas -Himachal Pradesh, Punjab, Haryana, Rajasthan and Delhi.
* Specialty -highest gravity dam in the world at a height of 226 metres.
* Damodar Valley-
* River -Damodar
* Irrigation -.5 million hectares.
* Areas – Bihar and west Bengal
* Speciality – First in India. coal and iron-ore deposits.
* Indira Gandhi Canal Project-
* River – Ravi and Beas
* Canal length – 468 Km(main canal)
* Storage -690000 hectare metres
* Areas -Rajasthan, and north western part of India
* Kosi Project-
* River – Kosi
* Irrigation – 873000 hectare meters
* Areas – Bihar and Nepal
* Speciality -India's cooperation with Nepal
* Hirakund-
* River – Mahanadi
* Storage – 8100 million m3
* Power – 270 mw
* Speciality – the longest dam in the world with the length of 4.8 Km.
* Tungabhdra- This project serves Karnataka and Andra Pradesh in terms of irrigation.
* Nagarjunasagar on Krishna in Andhra Pradesh
* Chambal- in Madhay Pradesh and Rajasthan
* Rihand -Largest man made lake in MP and UP
* Power – 300mw
* Koyna-
* River -tributary of Krishna
* Power – 880 mw(for mumbai-pune)
* Sharavathy-
* Location- Jog falls(highest in India)
* Power- 891 mw
* Kundoh-
* Location -Tamil Nadu
* Power – 535 mw
* Tehri Hydel Power Project-
* Location- Uttar Pradesh
* Irrigation – 27000 hectares
* Power – 2400mw
* Specialty- Project Failed, Joint venture of Central and state government
Major Mineral Resources
* What is a Mineral?
o Mineral is a naturally occurring, homogeneous inorganic solid substance having a definite chemical composition and characteristic crystalline structure, color, and hardness.
* What are the minerals in India?
o India is very rich in mineral resource base, and has the potential to become an industrial power on it's own. India is particularly rich in Iron, Bauxite, and Manganese. Following is some information on the minerals in India: –
* Iron
* Ores – Rich in Haematite, magnetite and limotitie
* Reserves -13000 million tones
* Areas – Singhbhum in Bihar, Koenjhar, Bn
ai and Myurbhnj in Orissa, Salem in Tamilnadu * Uses – For
construction purposes, Domestic needs
* Bauxite (Aluminium)
* Reserves – 2462 millions tones
* Areas – Orrisa, Andhra Pradesh, Madhya Pradesh, Gujrat, Bihar
* Uses – used in aircrafts, Domestic use, exported
* Manganese
* Reserves – 167 million tones
* Areas – Karnataka, Orissa, Madhya Pradesh, Maharashtra, Goa
* Uses – used in Ferro-alloys for strength
* Mica
* Reserves – 122000 tones(90% production in world)
* Areas – Andhra Pradesh, Bihar, Rajasthan
* Uses – used in electrical industry, Trade
* Copper
* Reserves – 416.8 million tones
* Areas – Singhbhum in Bihar, Bala ghat in Madhya Pradesh and Jhunjhunu and Alwar in Rajasthan
* Uses – Domestic purposes, Wires as conductor
* Gold
* Reserves – 66700 Kg
* Areas – Kolar mines (Deepest in the world), Hutti mine both in Karnataka, and some in Andhra Pradesh.
Major Power Resources
From the start of Mankind, Humans have been extracting resources for power. He started with his own, upgraded to animal power, invented Fire, and then started extracting coal and other energy producing substances to create Fire. However, after the industrial era, there is a sudden need for more energy. Wood fuel, confined only to domestic use and that too in the rural areas was not a good choice in this kind of situation. Coal, which was already in use, became a highly priced commodity. Similarly, the use of hydroelectricity gained currency in the areas where running water and needed technology was readily available. The World War II brought another source of energy, nuclear energy. All these are conventional sources of energy, i.e. exhaustible. India is rich in a variety of sources of energy: –
o Coal-
* Properties
* Deposits(with coal fields)-
1. Damodar Valley
2. Raniganj
3. Jharia
4. Giridih
5. Bokaro
6. Karanpura
* Type- lignite(prominent), Exhaustible
* History – First in Raniganj in 1774
* Reserves and Production
* Quality- Poor(Heat capacity)
* Uses
1. Electricity
2. Gas(coal gas)
* Total reserves – 206239.5 million tones
* Other info- Coal is found at a depth of 1200 meters. Lignite is also called brown coal.
o Oil – The sedimentary rocks that were once under the shallow seas hold the possibility of harbouring oil and gas deposits. Area of over a million sq. kilometers has oils beneath it. It covers Northern Plains, Coastal Strips, Gujarat, Thar Desert and Andaman and Nicobar Islands. However, the major reserves are near Mumbai, 115 kms from the shore. This oilfield is known as "Bombay high". Sagar Samarat, brought from Japan, was the first mobile offshore drilling platform. The latest oil deposits discovered are also off shore off many deltas.
* Refineries- There are 14 refineries functioning in India with the total capacity of 112 million tones-
1. Trombay
2. Trombay (2 in Trombay)
3. Kochi
4. Manglore
5. Chennai
6. Vishkapatnam
7. Haldia
8. Assam-Digboi
9. Guwahati
10. Bongaigaon
11. Koyali
12. Barauni
13. Mathura
14. Panipat
o Natural Gas- Gas is usually found near to oilfields. It is located in mostly Tripura and Rajasthan. Natural gas is a precious gift as a source of energy, industrial raw material and in fertilizer plants. Its distribution is very easy by gas pipelines.
o Thermal Power- Thermal Power Plants use Fossil fuels like Coal, Petroleum, and natural gas to produce Electricity. India has many such plants. Its power production is growing at a very fast rate.
o Nuclear Power- As India is deficient in quality coal and oil, Nuclear power is necessary, India is lucky to be rich in it. Uranium in Singhbhum, Thromiun in Kerela and graphite in eastern hills are the atomic deposits in India, which is used to produce nuclear power from nuclear plants like Tarapur, Rawatbhat, Kalpakkam and Narora.
o Power Grid- The major use of the above given sources is to produce electricity. Therefore, its management is an important factor. It is expected for this a national grid is expected to be built for electricity, from the current five regional grids. Nevertheless, this needs huge expenditure on infrastructure and management, which would not be preferable currently.
Non-Conventional Sources of Energy
Sources of energy those are ancient, like wind and running water, are called non-conventional sources of energy. These are environmental friendly too. Today, the following sources lie in this category: –
o Wind Energy-
* Electricity -20,000mw
* Areas- Tamil Nadu, Maharastra, Gujarat and Orissa
o Tidal Energy
* Areas- Gulf of Kachchh, and Cambay
o Solar Energy
* Uses
* Cooking
* Water heaters
* Crop drying
* Water desalination
* Electricity
* Geo-thermal
* Biomass
* This can further be classified
o Energy Plantation
o Energy From Urban Waste
o Bagasse Based Power Plants
o Farm, Animal and Human Wastes
o Smokeless Chulhas(Better Utilization)