Manage Money Essay Sample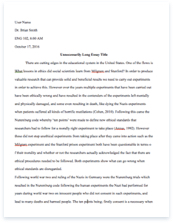 The whole doc is available only for registered users
OPEN DOC
Pages:
Word count: 1008
Category: money
Download Essay
Get Full Essay
Get access to this section to get all the help you need with your essay and educational goals.
Get Access
Manage Money Essay Sample
S-A-L-E, SALE! My favourite four letter word. Hello, my name is Laurie…and I am a shopaholic. I am a person who shops compulsively and can't resist bargains. I go shopping at least three times a week. It was mandatory and I needed it to live. It was like my own brand of heroine. I believe that I need to go to shopaholics anonymous. From shirts to shoes to the jeans, books, music Cds, electronics, handbags and not forgetting the many trips to the movie theatres and going out with friends. Hitting up the malls, fashion stores and boutiques in the city, dropping hundreds of dollars every time, the adrenaline started rushing when I see a handbag or a pair of heels that appeal to me. When I found a really cute shirt or a handbag, I had to get all the different colors in the same style. I could never go window shopping without spotting something that hasn't caught my eyes. I always had the fear of regret if I didn't buy it then and there. Plus it may be gone the next time I came back which would lead me into a depression that I let that amazing handbag slip by.
I went shopping when I was sad, mad or just feeling down. Instead of ice cream or chocolate as my comfort food, it was shopping. I convinced myself that shopping was the therapy that would cure me. Also, shopping was my main thing when I'm happy. I congratulate myself with a gift or just to have some fun when I'm bored out of my mind. I would make up excuses to go shopping. Failing a test, an upcoming concert, grandma's birthday, aunt moving in got a new boyfriend or just ANY excuse that will buy me time at a mall.
The love of shopping was my weakness. The more I saw the more I want, it was an addiction. Everyone around me always insisted on getting help. One time my mom gave me the money to pay for my music trip to France. Instead, I took that money and was in line waiting for hours to get the latest apple iPod. My obsession with material things was too overwhelming for me. I knew every kind of fabric and texture. I knew which products were the best quality and which colors looked the best on every skin tone.
My bedroom closet is full of clothing, still with tags on it and hundreds of handbags that was carried once or twice. I ran out of room that I started invading my mom's closet and my brother's closet. I dropped money seeing movies at the theatre like there was no tomorrow. I had no respect for the value of money. I used every form of cash to shop with. From my pay check, to my debit to the Visa my mom gave me for my music trip. I would go to drastic measures to get one item.
But, all good things come to an end. I have learned a great lesson after I was removed from my music trip. I missed out on a chance to walk through Paris and see the breath taking views. I know that I deserved every bit of that punishment. I had lost her a non-refundable deposit of $600 and 30% of the trip cost. In total, I lost my mom $1400. From that day that she got the news, I was officially on my own with managing my money. My mom will never help me with bills or anything that involved money ever again. She had to let me know that money was valuable. I had successfully accumulated almost ten thousand dollars of debt before I turned 18, for a habit I cannot seem to get rid of. My obsession had left me with a max out Visa card, to leaving 68 cents in the bank. I was broke. It didn't matter if I got to go on that France trip anyways. I wouldn't have had money to spend on the gorgeous Paris fashions.
Now it is finally settling in that I am broke. I am sure that this experience had helped me realize that I need to pay my debt and also I am an honour student. I do have desires to go to university, meaning I have to pay for that. I cannot spend money all the time like I did for the past 2 years. It has especially showed me how I need to manage my money and only spend it when it is necessary. Instead of buying clothes at full price, I will come back when it is on sale. Or instead of going to my usual expensive movie theatre, I tend to go to the cheaper ones now. In the end, I blame myself, spending money on expensive and pointless things that I didn't need.
It has been 4 months and 26 days since I went shopping and spent money on something. With all the effort of my friends and family, I was able to go shopping with them and not buy a single item. I would either get slapped or forcibly pulled away. I also have two bank accounts. One for spending and one strictly for saving so every time I got a pay check, $50 go to spending and the rest into savings. I am trying so hard to save for a trip to Toronto with my brother after grad. I am determined to go. I won't blow that opportunity this time. I know that all these weaknesses and flaws lead me to a downfall but I am slowly picking myself back up and starting fresh. I had learned a valuable lesson and will definitely learn from it.
Shopaholics are becoming a more frequently known disease. It's a drug and the best therapy. But really I've put that all in the past. I see now that chocolate isn't a bad cure at all. Hugs are great too!