Management and Leadership Essay Sample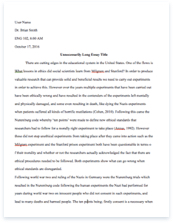 The whole doc is available only for registered users
OPEN DOC
Download Essay
Get Full Essay
Get access to this section to get all the help you need with your essay and educational goals.
Get Access
Management and Leadership Essay Sample
1. What does management look like today?
Management differs today than it did in the past. In the past, managers were considered "bosses" and their job mostly consisted of giving employees orders, monitoring performance and reprimanding unproductive behavior and misconduct. Many managers still manage employees in such fashion; however, some managers now tend to be more proactive and have changed managerial functions for the betterment of company operations and performance to accomplish organizational goals. Effective management for company success now entails guiding, training, supporting, motivating and coaching employees verses just demanding what work should be accomplished. Budding managers that are entering management positions today are much different than those who entered in the past. Management potentials now are more educated, qualified, skillful, adaptable, cultured and creative.
2. What are the primary functions of management?
Management is the process used to accomplish organizational goals through planning, organizing, leading and controlling people and other organizational resources.
(1) Planning- anticipating trends and determining the best strategies and tactics (2) Organizing- designing the structure of the organization and creating conditions and systems in which everyone and everything work together (3) Leading- creating a vision for the organization and communicating, guiding, training, coaching and motivating other to achieve goals and objectives in a timely manner (4) Controlling- establishes clear standards to determine whether an organization is progressing toward its goals and objectives, rewarding people for doing a good job and taking corrective action if necessary
3. What is SWOT analysis?
SWOT analysis is a planning toll used to analyze an organization's strengths, weaknesses, opportunities and threats. Managers look at the strengths and weaknesses of the firm and the opportunities and threats facing it. Opportunities and threats are often external to the firm and cannot always be anticipated. On the other hand, strengths and weaknesses are more often internal and therefore firms are more capable measuring and fixing factors.
4. What's the difference between a manager and a leader?
One person may be a good manager but not a good leader and vice versa one may be a good leader but does not have good managerial skills to be an effective manager. A manger plans, organizes and controls functions within an organization. Whereas, a leader has vision and communicates that vision across the organization, establishes corporate values, promotes corporate ethics, embraces change and stresses accountability and responsibility.
Chapter 8- Structuring Organizations for Today's Challenges
5. What is happening today to American businesses?
American businesses today are adjusting to changing markets. This is a normal function in a capitalist economy. There will be big winners and equally big losers as well. The key to success is remaining flexible and adapting to the changing times. Many mangers never face huge challenges but there are always plenty of opportunities in every firm to use the principles of organizing to manage and benefit from change, especially today as firms adapt to the recent economic crisis.
6. What are the two major organizational models?
Two traditional forms of organization are (1) line organizations and (2) line-and-staff organizations. A line organization has clearly defined responsibility and authority, is easy to understand and provides each worker with only one supervisor. A line organization does not have any specialists who provide managerial support. The expert advice of staff assistants in a line-and-staff organization helps in areas such as safety, quality control, computer technology, human resource management and investing. Staff personnel strengthen the line positions and are like well-paid consultants on the organization's payroll.
7. What is organizational culture?
Organizational or corporate culture is the widely shared values within an organization that foster unity and cooperation to achieve common goals. The key to a productive culture is mutual trust. Organizations receive trust by giving it. Top companies stress high moral and ethical values such as honesty, reliability, fairness, environmental protection and social involvement.
Chapter 9- Production and Operations Management
8. What is the current state of manufacturing in the United States?
Overall activity in our nation's manufacturing sector has declined and in recent years to the lowest level in more than two decades. Thus, the declines resulted in increased unemployment rates among the manufacturing industry in the U.S. One cause of the joblessness increase is because companies employ worker's that are so productive that fewer employees are required to produce more goods. Ultimately, the U.S. economy is no longer manufacturing-based; rather, nearly 85 percent of U.S. jobs now come from the service sector.
9. What is lean manufacturing?
Lean manufacturing is the production of goods using less of everything than in mass production: less human effort, less manufacturing space, less investment tools and less engineering time to develop a new product. A company becomes lean by continuously increasing its capacity to produce high-quality goods while simultaneously decreasing its need for resources. A major factor responsible for the increase in productivity and efficiency of U.S. plants is due to improvements in technology.
10. Describe operations management planning issues.
Operations management is the specialized area in management that converts or transforms resources into goods and services. When it comes to operations management planning, it helps solve many of the problems in the service and manufacturing sectors including facility location, facility layout, materials requirement planning, purchasing, inventory control and quality control. The resources may be different but the management issues are similar. During operations management planning, a company must examine its available resources and be mindful of the company's goals and objectives.
(1) Facility Location- selecting a geographic location for company's operations while maintaining focus on customers. Customer convenience and their accessibility of products is a main focus as well as having the ability to maximize company resources for profitability. (2) Facility Layout- physical arrangement of resources to most efficiently produce goods and provide services for customers. The facility layout depends greatly on the processes that are to be performed. (3) Materials Requirement Planning (MRP)- computer based operations management system that uses sales forecasts to ensure needed parts and materials are available when needed. (4) Purchasing- is the function that searches for high quality material resources, finds the best supplier and negotiates the best price for quality goods and services. Manufacturers rely heavily on just one or two suppliers due to the close relationship between the two parties.
The Internet has transformed the purchasing function, thus reducing time and dollar cost of purchasing items. (5) Just-in-Time Inventory Control- system keeps minimum on of inventory on the premises and delivers product needs just in time to go onto the assembly line. In order to be successful, the process requires accurate production schedule and excellent coordination. (6) Quality Control- consistently producing what the customer wants while reducing errors before and after delivery. Quality is not an outcome yet it is a never-ending process of continually improving what a company produces. Thus, companies have turned to the use of Six Sigma that has modernized quality-control standards which detects potential problems to prevent their occurrence.