Management Styles Essay Sample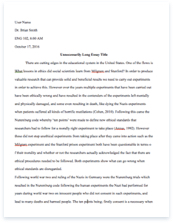 The whole doc is available only for registered users
OPEN DOC
Get Full Essay
Get access to this section to get all help you need with your essay and educational issues.
Get Access
Management Styles Essay Sample
As a manager for a major corporation like AT&T I am constantly faced with the fact that in order to achieve my Key Performance Indicators or KPI's I need to motivate my employees to perform to the best of their abilities and once they do keep them motivated to continue to push the boundaries of their performance by innovating new ways to resolve customer issues and avoid customers from calling back in about the same issue. In order to motivate these customer assistants I need to understand what it is that they are interested in and what I can do to motivate them. For this I find that Herzberg's Two Factor Theory on motivation is exactly what I need and what has actually been published in a recent Gallup Poll performed on employee satisfaction. Herzberg's Theory states that there are two factors that motivate employees to perform. When employees are satisfied with their job they tend to give much different answers to question about job satisfaction than when they are dissatisfied with their jobs. When employees are happy they say good things and when employees are upset they tend to make negative remarks about their employer.
Taken this into account I try to ensure that there are no obstacles in the way to ensure that my agents are satisfied in their work. I ensure they have timely performance reviews and recognize and reward them for the excellent work that they do every day. I have found this to be a motivating factor for them to attain the target goals. Another method I employ to continue the motivation is a goal. Employees are better equipped to be motivated if they have a goal in site and they strive to attain it. Once attained, My employees are recognized for reaching the goals, Rewarded with some type of incentive, and challenged set new goals for attainment. Every time a goal is reached or a milestone is obtained the employee is recognized. This falls in line with the Goal Setting theory in which employees attain a goal because they actively participate in the setting of the goal.
Also employees have a self-efficacy that they can and will perform to satisfy the goal and receive rewards and recognition. AT&T finished last according to JD Powers in 2012 scoring a 10.95 in its Net Promoter Score compared to Verizons 41. Because of this Leadership should begin to implement these theories to ensure the maximum performance in customer satisfaction. As a course or plan of action they should begin to empower there employees to make bold decision and set goals for themselves instead of issuing KPI's. Every employee should have a say and be the voice of the millions of customers they serve every day. It's like the General taking its information from the soldier who has his boots on the battlefield rather than relying solely on analytical assumptions of what might be going on. If and when AT&T begins to practice these theoretical findings it should be able to obtain its number one position in customer satisfaction once again.
Works Cited
Robbins, S. P., & Coulter, M. (2012). Management, Eleventh Edition. Prentice Hall.