Managerial Environment – Ryan office products Essay Sample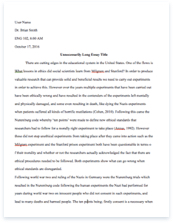 The whole doc is available only for registered users
OPEN DOC
Download Essay
Get Full Essay
Get access to this section to get all the help you need with your essay and educational goals.
Get Access
Managerial Environment – Ryan office products Essay Sample
Bracken Ltd is threatening Ryan office products with legal action due to a delivery date not being met. This problem was due to strike action at Ryan's French suppliers. Bracken was forced to source elsewhere at short notice and at considerable expense. Bracken are claiming they are entitled to compensation for the extra cost. The contract was on Ryan's terms and conditions of trade.
In the terms and conditions (Ryan office products,2002) there is a force majeure clause, that reads:
14. The performance of all contracts is subject to any act of God, War, Strike, Lock-out, Fire, Flood, Drought, Tempest or any other cause beyond the control of the Firm and the Firm shall not be held responsible for failure to deliver or comply with a contract due to any such contingency.
If there is a problem outside the control of either party then this may cause frustration. Frustration is one of those legal "patches" that has evolved over the years in attempts by the courts to ensure that the framework of contract law remains adequate to satisfy that framework's commercial reason for existing. A contract that becomes illegal to perform will be frustrated; also delays outside the control of the parties may cause frustration, if as a result performance then becomes radically different, or if the contract is deprived of its commercial purpose. A contract will not be regarded as frustrated if it simply becomes more difficult or expensive to perform; or if there is already an express term in the contract covering the contingency which has occurred; or where the event was a foreseeable part of the normal risk that party would expect to carry; or if the event was self-induced by the party seeking to rely on it.
So, what actually is a "force majeure" clause and where does it fit in when a contract becomes frustrated? Force majeure is a term borrowed from French law. There is not any precise meaning under English law (Sinclair, 2001) for the expression – it is simply a shorthand way of describing the kind of contractual term intended to give a party some relief, on the happening of an event beyond the party's control.
The relief may be a complete "get out" from the contract, or a right to suspend, or to an extension of time – it all depends on what the clause itself says. As is the rule, it's open to the parties to negotiate and agree whatever terms they are willing to agree. If an "event" happens, then the party seeking to take advantage of the term has to prove not only that what has occurred was one of the events the term itself provided for, but also that their non-performance was a result of circumstances beyond their control, and that there were no reasonable steps they could have taken to mitigate the event or its consequences.
Provided the force majeure clause is clearly drafted, courts will generally enforce it
according to its terms. While courts will read such a clause in light of the entire contract, the specific wording of the force majeure clause is central to any interpretation the courts put on it.
The force majeure clause in the terms and conditions states that the performance of all contracts is subject to strike, etc or any other cause beyond the control of the firm. It states that the firm shall not be held responsible for the failure to deliver or comply with a contract due to any such contingency. The strike was at the French supplier's plant, leaving the cause even further beyond the control of the firm.
The contract was on Ryan's terms; therefore this clause would excuse Ryan from meeting the agreed delivery date. Therefore Bracken would not be entitled to the extra cost of sourcing elsewhere.
Issue Two
Ryan has entered into an agreement with Berkamp, a Dutch manufacturer of designer desks. The agreement ensures that Ryan are the sole supplier in the UK. It also provides for a fixed resale price. Ryan has also agreed not to supply to customers resident in other member states since Berkamp has established a supplier network across the EU. Berkamp has entered into identical arrangements with one supplier in each member state. Berkamp has received written assurances from these suppliers that they will not supply to UK customers.
Before entering into such an agreement there are certain rules which apply to EU and UK competition law which must be acknowledged. The EU and UK rules both impose strict control on agreements which restrict competition in the EU and have an effect on trade between EU Member States. The UK rules apply to arrangements which affect competition and trade in the UK. Both sets of rules apply not only to blatantly anti-competitive agreements or arrangements involving price fixing or market sharing, but also to many common business arrangements such as distribution and agency agreements. Other EU countries have their own national competition laws, which may need to be considered, in relation to having transactions having a connection with them.
Article 81 of the EC treaty (Europa, 2002) prohibits all agreements between undertakings, decisions by associations of undertakings and concerted practices which may affect trade between Member States and which have as their object or effect the prevention, restriction or distortion of competition within the Common Market, and in particular those which:
(a) directly or indirectly fix purchase or selling prices or any other trading conditions;
(b) limit or control production, markets, technical development, or investment;
(c) share markets or resources of supply;
(d) apply dissimilar conditions to equivalent transactions with other trading parties, there by placing them at a competitive disadvantage;
(e) make the conclusions of contracts subject to acceptance by the other parties of supplementary obligations which, by their nature or according to commercial usage, have no connection with the subject of such contracts.
Restrictions of competition (Clifford Chance, 2000) which may be caught by Article 81 may be either "horizontal" (i.e. agreements between competitors), or "vertical" (i.e. agreements with customers or suppliers). Vertical restrictions which will usually infringe Article 81 include:
(1) exclusive dealing agreements, i.e. agreements under which the distributor or merchant will be the sole vendor of the company's products in a specified contract territory within the Common Market and will not sell competing products. Such agreements may however be "exempted" under Article 81 provided they do not contain unduly restricted provisions and otherwise meet the exemption criteria (see appendix a below);
(2) resale price maintenance, i.e. any agreements which restricts the buyer in determining its resale price, although a supplier can impose a maximum price or recommend a resale price provided these do not amount in practice to a fixed or minimum resale price.
Appendix a: Exemption from prohibition in Article 81 can be granted where an agreement or practice has a limited anti-competitive effect only, and its benefits in term of improving production or distribution, or promoting technical and economic progress are considered to outweigh its adverse effects on competition.
Only the European Commission has administrative power to grant on exemption. A party which wishes to have assurances that an agreement does not fall within Article 81 or obtain an individual exemption must complete and file a form (form A/B) with the European Commission.
Agreements which infringe Article 81 and are not exempted are void and unenforceable. The EC has wide powers to force the parties to abandon anti-competitive restrictions, and may impose fines upon the infringers of up to 10% of their preceding year worldwide turnover. Also, any third parties who suffer loss as a result of the infringement may also be able to sue for damages in the national court. Injunctions may also be granted.
The UK competition law is very similar to the EU ruling. The Competition Act 1988 prohibits agreements which prevent restrict or distort competition and may affect trade within the United Kingdom. Types of anti-competitive agreements which this acts prohibition may apply are practices which:
(a) may affect trade within the UK, and
(b) have as their objective or effect the prevention, restriction or distortion of competition within the UK.
The act also provides a list of agreements to which, in particular the prohibition is to apply, that includes:
(a) directly or indirectly fix purchase or selling prices or any other trading conditions;
(b) limit or control production, markets, technical development or investment
(c) apply dissimilar conditions to equivalent transactions with other trading parties, thereby placing them at a competitive disadvantage.
Agreements which explicitly and directly fix prices or the resale prices of any product or service are likely to infringe the prohibition. The Director General believes that such price fixing agreements have appreciable effects on competition. Also, where undertakings agree to share markets, whether it be territory, type or size of customer, then such an agreement is likely to have an appreciable effect on competition.
The exemption criteria of the UK act are identical to those of Article 81. The act is also the same for consequences of infringement and the financial penalties are 10% of turnover in the United Kingdom. Third parties also have a right to claim for damages if they consider that they have suffered loss as a result of an unlawful agreement.
By Ryan entering into this agreement with Berkamp, then they are in breach of article 81 of the EC treaty and also Chapter 1 of the Competition Act 1988. This would therefore be prohibited and Ryan could face fines of up to 10% of their previous year's turnover or even 10% of their previous year's worldwide turnover. Although in some cases the European Court of Justice has said that such agreements must have an appreciable effect on trade between member states. This has lead to the commission issuing a notice that agreements that cover less than 10% of the relevant market will be ignored. Although severe anti-competitive behaviour e.g. price fixing may still be prohibited under Article 81 where the market share is between 1% and 10%.
Issue Three
Expanding into European markets can be a great benefit for a UK firm. There are many advantages of trading in the Single European Market and dealing with the Euro. The four main aims of the Single European Market was to ensure the "four freedoms", these being the free movement of goods, services, people and capital.
The Single Market is a wider market for UK goods comprising of nearly 380 million consumers, making up 40% of world trade and in 1999 was the destination for 54% of all UK exports, worth some �120 billion. It includes the fifteen Member States of the European Union.
The advantages for business have been huge (Action Single Market, 2002). Under the principle of mutual recognition the Single Market has created the free movement of goods by eliminating trade tariffs and customs barriers to give British companies a wider market for UK goods. It's principle of mutual recognition of standards reduces export bureaucracy and established common product and safety standards so that manufacturers can sell their products all over Europe without lengthy and expensive re-testing in every country. The Single Market is in effect a domestic market for European business.
The Single Market has opened up the European labour market through mutual recognition of skills and qualifications. The general system is founded upon the presumption that an individual qualified in one Member state to exercise a specific profession should be regarded in principle as qualified to exercise that same profession in another Member state without having to re-qualify from scratch. This then enables workers to seek employment in Member states with their recognised UK profession. This may be beneficial to a UK business who wanted to expand into Europe. If they were to open an outlet in Europe then UK employees could work for the firm at that site without any legal problems from that Member state.
The Single Market has also increased choice and helped to bring down prices through greater competition and liberalisation: cheaper air fares, lower energy costs and lower telephone charges are just a part of the result. It has also made public purchasing more open and established fairer competition.
There is no doubt that the creation of the Single Market has brought huge benefits to businesses across Europe. Many British exporters have taken advantage of the improved conditions to expand their markets in Europe and while most do not encounter difficulties trading in Europe, some do. The principle of Mutual Recognition is the corner stone of the Single Market. In simple terms, it means that products or services acceptable in one Member State cannot be banned from sale in any other Member State, except in exceptional circumstances, e.g. to protect health and ensure safety. Products complying with the requirements can circulate freely. Some exporters still experience problems because some countries continue to have health and safety concerns or because lack of understanding of EU regulations by national authorities.
It is in the interest of manufacturers, service providers and consumers across Europe that the Single Market works as well as possible. Due to this, the European Commission has set up a network of national co-ordination centres to give businesses advice and assist those wishing to lodge complaints. The UK's co-ordination centre is known as Action Single Market and is based at the Department of Trade and Industry. Action Single Market was launched in 1996 to improve the advice and help given to businesses which experience difficulties exporting to Europe and to investigate complaints from companies in other Member States wishing to export to the UK. This team provides a free service which includes advice and information to businesses and citizens and taking up complaints with the appropriate national authority and, where necessary, the European Commission. The service is designed to ensure that any company or citizen can afford to take action to ensure their product can compete fairly in any part of the Single Market.
There are some trading barriers that remain in the Single Market. Technical standards are specifications for goods and services which are agreed by a recognised standard body. Whilst many standards and associated testing and certification requirements have been harmonised at European level, some have not. Surveys of business show that national requirements remain one of the major obstacles to trade within Europe. Another barrier that causes frustration to a number of businesses is the considerable delay they experience reclaiming VAT paid upfront in another Member State. Bureaucratic procedures mean that these delays can run into months, even years.
Expanding into Europe also means working with Euro (Using the Euro,2001). Even though the UK still has its own monetary unit, it may be beneficial for a business to work with the Euro. One advantage of this is that it facilitates financial cross border transactions whereby the firm only has to deal in one currency whereas before the conversion to the Euro a firm doing business in Europe would have to trade in many different currencies. Dealing in one currency also makes travelling a lot easier where "one size fits all" so if a businessman was travelling across Europe all his fares and expenses would be in one currency. Thus, reducing time and money wasted on currency exchange. Currency exchange would also be beneficial to the business as there could be huge savings on transactions, especially if it were to open a foreign bank account dealing only in Euros.
Dealing with one currency could not only be an advantage for sales but also for importing goods into the UK, for example, when purchasing raw materials from other European Countries, then huge savings can be made by following the exchange rate and buying when the Pound is low against the Euro.
If you have trading links with Europe and want to protect your cashflow then you must understand how working with the Euro could affect your profits. In January 2002, euro cash was introduced in twelve EU countries. This had implications for the way UK firms did business in Europe and for firms that had European connections. There are many key issues around using the Euro, which are: pricing, invoicing, banking and cash handling, information systems, legal and tax, training and retailing.
On 1st January 2002 price lists denominated in legacy currencies were replaced by prices in Euros. If you use only one price list for Europe then you may want to make clear whether local tax rates will apply and what the delivery costs will be. Will you invoice all your customers in Euros and do you want all your suppliers to do the same? Your IT and accounting systems may need to be adapted to ensure they can cope with the Euro. There are also legal and tax implications, Euro-denominated invoices from UK-based organisations for the supply of goods or services within the UK must additionally show the total invoice amount and VAT amount in sterling, plus all VAT and duty accounts must be kept in sterling. With regards to training, human resource issues are often forgotten. You may need to train staff so they understand how the Euro could affect your business processes and ensure you give a positive impression to your customers.
Issue Four
For Ryan, venturing abroad could be both an exciting and daunting prospect. Expanding abroad means an opportunity to tap into much larger markets, potentially finding new markets for existing products and generating new demand that was unavailable before (Doole, Philips & Lowe, 1994). One important element of selling abroad is how a business enters a new market. Each market entry option offers different advantages and disadvantages associated with the level of risk, cost, commitment and control.
Before entering into the foreign market Ryan must look at the criteria for deciding which market entry method to take. They must understand the company's objectives and expectations relating to the size and value of business. The size and financial resources of the organisation, and its existing foreign involvement. The skill, abilities and attitudes of management towards international marketing. The nature and power of competition within the market and the nature of the product itself.
Starting with the lowest level of market entry is indirect exporting, whereby the company desires to export its products but does not have the ability to do so. Therefore, the company hires an intermediary company to handle all phases of exporting, including shipping. Indirect exporting generally falls into three groups:
(1) Export Houses: advantages of this are merchants market knowledge, no/limited credit risk, no overhead export costs, merchants specialist skills, preferential treatment and export agents: sale made in mfr's own name. Disadvantages of this are little control, merchant's goodwill and merchant loyalty. Ideal for short term arrangements.
(2) Piggy Backing: advantages of this are simple, low cost, low risk.
(3) UK Buying Offices: advantages of this are saves on time, prompt acceptance of orders and low promotion costs.
The next level of market entry is direct exporting, whereby the company exports through intermediaries located in the foreign market. All background work is done in house. The most popular forms are through agents, distributors and branch offices. Advantages of this are little or no investment and greater control of operations. Disadvantages of this are commitment or capital and number of fixed expenses.
Another option to market entry is franchising, whereby Ryan would provide the product, also marketing it, and the franchisee would provide the capital, market knowledge and personal involvement.
Moving up to a higher level of control, but also higher risk of market entry is a joint venture. An arrangement whereby two firms in different countries join forces for manufacturing, financial and marketing purposes and where each has a share in equity and management of the business. Advantages of this are governments encourage Joint Ventures, there are smaller capital outlays, better coverage on limited funds, reduces risk of expropriation, closer control and good feedback of local knowledge. One disadvantage of this can be that there may be conflict of interests between the two businesses.
The highest level of entry into a foreign market would be wholly owned foreign production, although there would need to be a greater commitment than any other market entry. There are different ways to do this. One would be to acquire an existing company, by buying out accompany that may be in debt, thus gaining immediate market entry and earnings. Another option would be to create a new company; the advantage of this would be that Ryan could develop the new company the way they want. Disadvantages to this are the risk of expropriation and government hospitality.
Before making the decision Ryan must realise the trade offs with the different types of market entry. Depending on the level of control they desire, they must realise the higher the level, then the greater degree of financial risk to the business.