Mang Inasal Essay Sample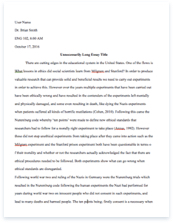 The whole doc is available only for registered users
OPEN DOC
Pages:
Word count: 365
Category: market
Download Essay
A limited time offer!
Get a custom sample essay written according to your requirements urgent 3h delivery guaranteed
Order Now
Mang Inasal Essay Sample
Key Success Factors in the IndustryIn a company such as Mang Inasal, innovation is important because competitionin the fast food industry is very tight. Product innovation is a must as it adds value to thecompany since products are being offered to the market for attention, acquisition orconsumption that may satisfy a need or want. In this case product innovation is done toget the attention of customers and most especially the non-customers of the company sothat they will have a chance to steal some market share of their competitors. As the saying goes, "the test of the pudding is in the eating." It is imperative for Mang Inasal, being in the fast food industry, to offer its customers with good food. They must thenmake sure that the taste, which the customers have grown accustomed, should bemaintained and standardized, to keep the customers hooked and coming back for more.Freshness and quality of ingredients should also be maintained as part of maintaininghigh standards with their products. Pricing also is an important to consider given that thetarget market of Mang Inasal is considered to be price sensitive.
Any sudden and drasticchange in price might push the customers to find other food providers. And in theindustry that Mang Inasal is in, there many others than can provide Mang Inasalcustomers with other alternatives. It must then be ensured that products of Mang Inasalare priced in a way that highlights value at the same time, still affordable to its customers.Major Industry ContributionSince Mang Inasal Philippines Inc. is a listed company in the Philippine Stock Exchange that publicly trades in the stock exchange is not exempt from the erraticconditions of the stock market every day. The raw materials that are being used andbought will tend to be more costly if the Philippine peso depreciates. Having manyforeign-owned food corporations being franchised in the Philippines, it can be consideredas a threat to Mang Inasal Philippines Inc., knowing that patronizing foreign goods andservices are one of the qualities most Filipino consumers have today. With a 5.4% growth in the Philippines" GDP in 2006 (Goliath Business News, 2007), the 7.4% growth in 2007 (NSCB, 2008) and the 7.3% growth in 2008 (Index Mundi, 2009)