Market Analysis Kardashian Kollection Essay Sample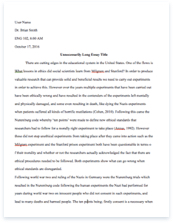 The whole doc is available only for registered users
OPEN DOC
Download Essay
Get Full Essay
Get access to this section to get all the help you need with your essay and educational goals.
Get Access
Market Analysis Kardashian Kollection Essay Sample
One of the most famous and well-known families in today's American reality television series are the Kardashians. Since the launch of their television show in 2007, on the very well-known network E entertainment, Keeping up with the Kardashians made the clan their fame. The show instantly spiraled and the family branched off into several other television series such as Kourtney and Khloe Take Miami, Kourtney and Kim take Miami, Kourtney and Kim Take New York, and Khloe and Lamar. Through these television programs, the family has grown and popularized their empire and their reputation. They have turned into entrepreneurs and endorsers of numerous/different businesses. The Kardashians model, act, are orators for various products and have become a major fashion icon in today's society.
With their drama, fashion, humor, and ever expanding family, week-to-week they keep millions of viewers intrigued and yearning for more "family time" with the Kardashians. Specifically, the three sisters: Kourtney, Kim, and Khloe are the heart of all the attractiveness to these television series. As previously mentioned, the Kardashians are all entrepreneurs of several different types of businesses. They endorse nail polish, tanning lotion, jewelry, shoes, diet products, candles, perfume, etc. but clothing fashion has always been at the heart of their game. Before all the glitz and glamour, the three sisters opened a small clothing boutique named Dash in Calabass, California. Thereafter, marketing the clothing boutique through the success of their television show, Dash has expanded the store to Miami and New York. Dash gave them their initiation into the fashion world which ultimately inspired the Kardashian Kollection made available to us, sold at Sears.
Target Market
The Kardashian Kollection's current target market is Sears department stores. They created this clothing line specifically for Sears middle class income consumers. The actual clothing is sold in 400 stores located in and around the larger cities in the United States, but is made available to everyone on the Sears website. The clothing line is targeted towards, young and middle aged women who are on a budget but yearn for a high-fashioned appearance like Kim, Khloe, and Kourtney. The three sisters wanted to provide a clothing line not sold in high-end retail to share their fashion sense and make available to their "fashionista" fans. Sears is one of the most well-known retail stores in the United States. Sears has a repute of having an overwhelming selection of products. The company initially began with a target market towards women, ages eighteen to fifty-five, but over the years their objective has changed. Contradictory to the Kardashian's target market: Sears department store targets a broader range of clientele.
They do target middle class incomes like the Kardashian Kollection, but Sears targets everyone from children's toys to home appliances. Sears products consist of tools, shoes, jewelry, electronics, home décor, several different clothing brands, and much more! Over time, Sears changed their target market and began marketing to men as strongly as they did women. Kenmore and Craftsman have become two of their main "money makers" which are popular products that appeal to males. While the Kardashian Kollection is certainly an asset to Sears department stores, it is not the only clothing product they have to offer and not the only brand they carry in stock. Focusing solitary on the Kardashian Kollection, the clothing line is only sold in Sears department stores. Since Sears does not exclusively rely on the Kardashian Kollection to make a profit and the clothing line is not pushed to its full marketing potential.
The clothing line was released in Sears department stores in August 2011. It was an attempt to re-boost ladies apparel and Sears thought by having the name Kardashian in their stores, sales would increase. The line has not prospered as they envisioned it would and in return it is hindering the Kardashian Kollection's profitability. When the Kollection was first announced to be sold in Sears: the advertisements raged. Overtime though it has weeded out and new marketing plans need to be implemented to get this clothing line thriving once again (instead of remaining complacent in Sears) before detrimental effects take place. Market Development
The sisters want the clothes to continue to be distributed in Sears stores, but do not want the Kardashian Kollection's fate to be solely dependent on the success of Sears. They need to get the collection merged into other stores as well. The Kardashian sisters are going to create product diversification- creating new products for a new target market. The clothing is inspired by Kim, Kourtney, and Khloe's unique personalities and individual styles. The clothes range from sleepwear, active wear, dresses, and jackets: casual to formal apparel. One approach to take is to embrace these individualities among the three sisters to try and get the Kardashian Kollection in other department and retail stores. Since the birth of Keeping up with the Kardashians, Kourtney (the oldest sister) has given birth to two children. Her pregnancy was highly publicized and she is looked up to by many women for her pregnancy style. Kourtney could design her own maternity line of the Kardashian Kollection that would appeal to her pregnant fans. Kourtney's line could branch out into various maternity stores, including Target, and other retailers throughout the United States.
Kim (the middle sister) is known for her dressy, high-fashioned style. She could focus a line of more formal wear of the Kollection to a slightly higher-end department stores such as Niemen Marcus, Macy's, and Saks Fifth Avenue. Khloe (the younger sister), whom is notorious for wearing animal beanie hats and has more of a fun, sassy, rocker style could create an "every day wear" that would be carried out in stores such as Target, Kohl's, and even Wal-Mart. The point is to get the clothing line available to a variety of stores and to a variety of different clientele. This would help this line to prosper and not be dependent only on Sears department store. This strategy would make for extra work and expenses but all three sisters have a different fan set and knowing who designed what could possibly have an influence on the consumer's decision making. The idea is keeping the Kardashian Kollection as a whole but to have these three branches of the Kollection to display their individual uniqueness that would ultimately help to attain a broader clientele.
To get the clothing line into other stores, the Kardashian sister's should conduct a fashion show. They could invite representatives of the department stores they wish to merge into. This would help to entice their clothing line by showing the viewer's how the clothes look in person rather than only a sketch. Doing a fashion show would also be great for the three sister's publicity. Aside from Sears advertisements (which no longer displays the Kardashian Kollection), the Kardashian sisters need to regenerate their own Kardashian Kollection advertisements. They should launch a commercial about their clothing line and let viewers know where the products are made available. They could also do ads in widespread magazines such as People, Cosmopolitan, Weekly, etc. to help them popularized their brand.
Another market strategy that would help to get their clothing line escalating would be to wear and market their attires on their television series. By seeing the girls actually wear the clothing, consumers would immediately be attracted and want to wear their apparel. People often see fashion icons wearing these designer clothes that they financially cannot afford and are scarcely produced. Seeing how these girls wear the clothing and where they wear it out too: and then the fact that the clothes are affordable and made available in common/popular retail stores, would greatly help to re-generate and get their clothing line to prosper. Price and Distribution
Keeping the original price strategy attached to the Kardashiam Kollection was an important objective of the three sisters. As stated above, the ultimate goal of the original Kollection was to provide quality fashion for women to dress professional and stylish at a reasonable price. With this in mind, Kourtney and Khloe knew when designing their new line the objective was to be paired with the competitor, but have an edge that allowed their clothes to be distinctively recognized. This visual differentiation will draw women to these items and hopefully make it to the check-out lines with them Marketing these new Kollections on their ever so popular reality shows, will also allow women to recognize these items in stores and know they are wearing exactly what Kourtney wore Sunday night in Keeping up with the Kardashians. After all, most women will proudly admit their inspirations for their new outfit came from a certain female celebrity. The only difference these three sisters are making, is that it is not a look alike item, it is the real thing. This advertising strategy is guaranteed to make select items sale out in stores soon after a new episode airs. Making these items easily obtainable in stores like Target and Kohl's keeps the same income level customer, but broadens the market to other women with the same income level, that may not have access to Sears, or be a Sears shopper.
The truth is simple: older generation shoppers go to sears for appearal, the newer generation shopper goes to Target and Kohl's for these items. Keeping the price competitive and expanding into a new market, will hopefully positively affect sales and gain profit. Kim on the other hand, has bigger and more expensive ideas. While keeping in mind the fans that watch her reality show and the celebrity fans that have enlisted her in the past to help them with wardrobe organization. Kim has designed a high end Kollection with a more pricy texture, look, and feel. Since these items will be available in the boutique sections of Niemen Marcus, Saks Fifth Avenue, and Macy's, the price point will be in line with that particular type of target market. These women are not shopping by price tag, they are looking for individuality and quality in a product, and who better to offer them a selection than one of the biggest fashion icons in the world today, Kim Kardashian. The level of distribution has also changed from exclusively being sold at Sears, to intensive distribution among retailers. The goal of the new distribution is to be aimed at maximum market coverage. If there are potential buyers, the Kardashian's want their clothes to be ready and available for purchase. Making these products available is ultimately what is going to increase sales and make the Kardashian Kollection a go to basic for everyday wear.