Market Screening For Kenya Essay Sample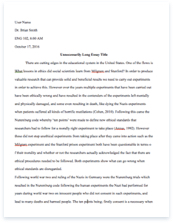 Pages: 3
Word count: 653
Rewriting Possibility: 99%

(excellent)

Category: market
Get Full Essay
Get access to this section to get all help you need with your essay and educational issues.
Get Access
Introduction of TOPIC
Kenya is the most developed country in the Eastern Africa region. The country has experienced a long period of political stability and is strategically located to venture in the region. It is the center for commercial and diplomatic activities in the Eastern African region (Jakubowski, 1997). Kenya is an ideal destination for any company wishing to establish an ICT related business not only in the country but also in the whole of Eastern African region.  There is a high need potential for ICT related goods. With a high number of educated people, there is a high rate of adoption of technology making it an ideal market for ICT goods and services.
The strength of the country lies in its highly educated human resource, natural geography like the port of Mombasa which serves the whole region, and the strategic location to access the whole region. The country has been registering a high rate of economic growth which stood at 7% in 2007 with substantial development in the infrastructure (U.S government, 2008). On market structure, Kenya is a capitalist states practicing free market. There are few gove
rnment restrictions on imports although there are some products like agricultural products which are
taxed in order to protect infant industry.
The demand for ICT related goods and services like mobile phones have continued to grow at a rapid rate owing to government removal of important duties on these products (Githeko and Scott, 1997). For example, the removal of import duty on cellular phones has seen the growth of mobile phone subscriber to more than 11.2 million. With fiber optic cables arriving in the country this year, there will be a booming business in ICT sector.
Having liberalized the market, there are no price controls and market forces of demand and supply dictate the price of products in the market (McCormick et al., 1997). Kenya has maintained a cordial relationship with United States with the current U.S president tracing his ancestry root to Kenya. For many years, both countries have collaborated in trade and diplomatic issues. There are a number of U.S companies which are strategically located in Kenya like General Motors, Caltex, and others serving the whole of Eastern African region. The government and citizen attitude towards U.S products is positive.
Reference:
Githeko, J. & Scott, J. (1997). Issues in the implementation of technological innovation in small business centers in Kenya. Journal of Industrial Teacher Education, Vol. 35(1): 22-47. Retrieved 5th June 2009 from http://proxy.hvcc.edu:2270/ehost/detail?vid=1&hid=102&sid=a2f7fede-ce43-419d-b515-7d398757e11a%40sessionmgr109&bdata=JnNpdGU9ZWhvc3QtbGl2ZQ%3d%3d#db=eric&AN=EJ554954
Jakubowski, N. (1997). A country in transition. Zero Population Growth, Inc. Washington D.C. Retrieved 5th June 2009 from http://proxy.hvcc.edu:2270/ehost/detail?vid=1&hid=105&sid=e42cef20-1382-4283-89ca-58ee895ca54a%40sessionmgr107&bdata=JnNpdGU9ZWhvc3QtbGl2ZQ%3d%3d#db=eric&AN=ED281711
McCormick, D., Kinyanjui, M. N. & Ongile, G. (1997). Growth and barriers to growth among Nairobi's small and medium sized garment producers. World Development, Vol. 25(7) Retrieved 5th June 2009 from http://proxy.hvcc.edu:2502/pqdweb?index=3&did=14327694&SrchMode=1&sid=3&Fmt=2&VInst=PROD&VType=PQD&RQT=309&VName=PQD&TS=1244019655&clientId=86014
U.S government, (2008). Doing business in Kenya 2008: A country commercial guide for U.S companies. U.S Department of State Retrieved 5th June 2009 from http://auth.mhhe.com/business/management/businessAroundTheWorld/enter.html