Marketing Audit Subway Essay Sample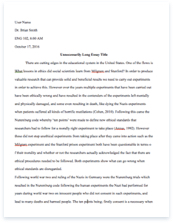 The whole doc is available only for registered users
OPEN DOC
Download Essay
A limited time offer!
Get a custom sample essay written according to your requirements urgent 3h delivery guaranteed
Order Now
Marketing Audit Subway Essay Sample
Subway Restaurants is the leading submarine sandwich franchise in the United States and the world with 20,532 restaurants worldwide located in 72 countries. Restaurant locations continue to increase year over year from an annual rate of 4 percent in 1999 to 14 percent in 2003. Brand recognition grows as market geographically expands. The new Tuscany Décor reinforces the idea of a fresh, healthy and great tasting menu items. Recent additions such as the Atkins friendly sandwich wraps should establish a stronger association between just good tasting fast food to now healthy tasting fast food as concerns continue to grow about the increasing obesity problems.
A diverse menu continues to provide a healthy alternative to burger chains which continues to support overall growth. Target markets continue to include individuals with incomes over $55,000, students, and young professionals in high population centers, and individuals concerned with their health including the overweight.
With over control of over 59 percent of the market, Subway's closest competitor continues to remain Quizno's. Concern over their ability to erode Subway's customer base from older franchise "no frills" restaurants is a concern. A newer addition to the submarine sandwich market is Burger King with their various grilled chicken submarine sandwiches on baguettes. With over 11,000 restaurants, this could develop into a major threat.
Recommendations include focusing marketing survey studies on the ability of Quizno's and Burger King to erode customer base. Further evaluation is needed concerning the results of trial direct marketing of coupons through text messaging. The response rate for the 800 text messages sent out for free Subway sandwiches was 8 percent. This is greater than the average response to paper coupons and could be a great avenue to target the technology dependant target market.
Subway Restaurants Marketing Case Study
Situational Analysis
Subway was founded in 1965 in Bridgeport Connect by Fred Deluca and Dr. Peter Buck. Today Subway is the world's largest submarine sandwich chain with over 20,500 store locations in over 72 countries. This growth pattern in the last 38 years has made Subway the second largest fast food chain behind McDonald's. Entrepreneur magazine rates Subway the number 1 franchise for 12 of the last 16 years. The franchise continues to be well received both nationally and internationally with growth in franchise restaurants up 14 percent between 2002 and 2003. Subway continues to be the national leader in the franchise business. The market continues to need a healthy fast food alternative to the national burger chains. Families need a more upscale dining experience as home cooking continues to decline and health concerns increase. Subway is perfectly positioned with its new Tuscany décor restaurants that are bright, cheerful, and emphasize the fresh healthy menu alternative.
Market
One out of four adults now consumes a fast food meal per day. Internal marketing surveys have detailed information on Subway's loyal customers. In addition, parents now have a healthier option for kids' meals that include the fruit roll up and juice rather than a cookie and soda. This information will continue to be leveraged in marketing campaigns and promotions. Needs and wants will continue to be monitored and new product development will be guided by these survey results.
Subway has locations across North America and services a diverse market with a very dependable menu from one location to the next. Combining with TCBY Yogurt stores has been an excellent addition to expand sales to the same target market. Subway has continued to stay loyal to the same market base throughout the years with little deviation. The success has come from expanding its hold on that market and increasing average consumption per customer. With the Jarod campaign, the idea of eating Subway meals more than once a day and even up to 14 times a week became a practical concept.
The burger, fries, and a drink market will always be there and is highly competitive. Subway came in and has dominated the burger alternative market with extensive knowledge of its target customer and clearly defined catering to that customer. The age, economic, and behavioral groups targeted by Subway have demonstrated exceptional loyalty to the restaurant chain.
Customer
The profile demographics of the Subway customer base include geographic, profile, and behavior factors:
Geographic: Each franchise is located within an area containing a high density population of professionals or students located within walking distance of the population and with a high visibility location preferably in a location receiving high lunch and dinner time traffic. Corner locations are preferred. Strip malls and indoor mall locations that place Subway in high traffic shopping areas are also preferable.
Profile:
*Students, young professionals (18-39), and parents with children.
*Household with annual income of $55,000 and up.
*Those concerned about their health.
*"Overweight" adults and children.
Behavior:
*Eat out frequently.
*Concerned about health.
*Want quality and healthy fast food with fresh ingredients.
*Want a convenient, fast but pleasant dining experience.
*Want a competitively priced meal compared to other fast food dining.
Subway is providing the traditional submarine sandwich along with low fat and Atkins friendly (low carbohydrate) wraps to address the current health concerns with obesity in developed countries, particularly the U.S. Fresh ingredients are used and offered as either take out or dining within a bright and friendly Tuscany décor (for newer franchises).
Competition
Sub Sandwich Restaurant Competition
*Quizno's: As a top competitor, it is the number 2 submarine sandwich chain with over 2,500 quick serve restaurants serving oven baked signature subs or build your own options. Other menu items include salads, soups and dessert items. Innovative and inviting store décor provide a pleasant dining experience and is considered strong completion to our newer Tuscany restaurant décor. Quizno's is considered a strong threat to our older not frills franchise locations. They have both national and international locations.
*Blimpie: The national number 3 submarine sandwich chain with over 1,500 locations serving hot and cold (but no cook) submarine and wrap style sandwiches, salads, and soups. They have introduced a Blimpie Carb Counter Menu. The restaurant décor is no frills therefore no real threat regarding dining experience. Blimpie actively markets to families and children with their Busy Blimpie activity web page and Ecards. They have moved into offering sandwiches in vending machines. Franchise locations include both national and international locations.
*Miami Subs & Grill: Not a nationally recognized brand at this time. Over 120 restaurant locations in more than 12 states and Puerto Rico. Offers hot and cold sub sandwiches, cheesesteak sandwiches, gyros and salads. Currently co branding in some locations offering hot dogs from Nathan's and chicken from Kenny Rogers Rosters. Slightly "fresher" décor–more pleasant than Blimpie. Not a strong player in the healthy fast food marketing at this time.
National Fast Food Restaurant Competition
*McDonald's: As a top competitor, the world's number 1 fast food company has over 30,000 restaurants in over 120 countries. Specializing in standardized procedures getting food from approved suppliers, they are expanding their menu offering healthy options such as salads. While catering to families with children, their continued offering of burgers and fries does not crossover well into the "healthy fast food" market. Kids' meals are marketed using Ronald McDonald. McDonald's has a high profile in the community and with parents through the Ronald McDonald House Charities. An abundance of older franchise locations with many out of date and no frills décor, it is equal to our dining experience expect when compared to our newer Tuscany décor. Still considered a big challenge to our franchise.
*Burger King: The number 2 hamburger chain still offering the Whopper, there are over 11,000 restaurants worldwide. With "The Fire's Ready," marketing campaign, the main menu consists of fire grilled beef and chicken burgers, fries, salads and breakfast items. However, they now offer various grilled chicken submarine sandwiches on baguettes and this may be a development of concern. The Whopper sandwich is still popular, with other chicken sandwiches, salads and breakfast items being offered. The dining decor is considered slightly more enjoyable than McDonald's.
*Wendy's: The number 3 burger chain, Wendy's international has about 6,300 restaurants worldwide. With its signature burgers, fries and fried chicken sandwiches, it is marketing "Quality is Our Recipe" and not pushing a "healthy fast food" alternative. Baked potatoes, chili and salads add more diversity to the menu with a dining experience a slight improvement over McDonald's. Directed towards families, kids' meals are marketed using Wendy and Clifford the big red dog. May be more of a threat if salad bars are reintroduced.
*Taco Bell: With over 7,000 locations and 120 of these located internationally, the main focus is fresh cooked Mexican style food with shredded cheese, lettuce, beans, chicken and ground beef as the main ingredients. Currently there is no marketing campaign regarding it as a healthy food. They are maintaining their leadership in the Mexican style fast food focus.
SWOT Analysis
The following SWOT analysis presents Subway's internal key strengths and weaknesses within Subway Restaurant franchise, and the external opportunities and threats facing the company. A more detailed SWOT is presented in Appendix A.
Strengths
*Large number of stores with good market penetration and strong brand identity.
*Successful marketing to the demographic group of single and middle to upper class incomes.
*The new Tuscany décor is a great new retail space that appears to families.
*Continued cutting edge healthy fast food products with the low fat and Atkins friendly sandwich wraps.
*Pricing remains competitive with other fast food franchises.
Weaknesses
*Some stores may be located too close together reducing the potential geographical market.
*Demographics weak in northeast U.S. and with seniors nationally.
*Older stores have "no frills" décor and some are experiencing problems with storage space for additional ingredients.
*Product quality is poor in some franchises depending on management.
*The marketing dealing with "overweight" issues embarrass some customers.
Opportunities
*Room for growth continues in sandwich market.
*Continue to take advantage of the national obsession with healthier foods.
*Expand into non traditional store locations (i.e. convenience stores and universities).
*Takeout dining is continuing to increase as home cooking continues to decrease increasing the potential market–test promotions for "take home meals" for busy commuters.
*Expand the advertising market by using time sensitive electronic coupons.
*Expand venture with NASCAR, and sponsorship with the American Heart Walk against heart disease.
Threats
*The continued growth of Quizno's and the new appearance of submarine sandwiches from Burger King.
*Low barriers to entry, low profit margins and similar products by new competition.
*Franchisees vs. franchisers (fight over business control).
*Completion over community charities as marketing strategy for advertisements.
*Concerns over the contamination with beef products in the U.S.
*An increasing educated consumer and increasing sales of organic foods since the passage of the U.S. Organic Act in 2001.
Services
Subway Restaurants maintains its leadership in being named the number one franchise in 2004. With emphasis on the healthy fast food alternative, Subway expects to continue to receive a favorable response to the Atkins friendly wraps, and the low fat submarine sandwiches. The Jared promotions continue to bring new customers in looking for a healthier alternative. The following are characteristics of the products:
*Newer upscale dining experience with the Tuscany style décor.
*Bright, fresh photos and menu displays emphasizing the healthy fresh menu items.
*Low fat sub sandwiches and Atkins friendly wraps to address current weight and health concerns.
*Sandwiches can be made to the customers' specifications using great quality ingredients.
Extensive franchise support and training allows a quality and consistent dining experience for the customer along with competitive pricing. Franchise restaurants at a glance:
*Location: An upscale traditional fast-food restaurant along with some untraditional outlets such as airports and colleges in high density population areas.
*Size: Traditionally franchise outlets are from 1,200 to 2,000 square feet.
*Employees: Average 12 to 18 both full- and part-time.
*Seating: 50 to 60.
*Transactions: 65% dine in, 35% dine out.
Keys to Success
Franchise locations and pooled efforts in regional ad campaigns are critical to brand success. Additionally, health and weight concerns should continue to drive consumer demand for Atkins friendly and low fat submarine sandwiches.
*Maintain high daytime and evening populations for new franchise locations.
*Continue pooled ad campaigns and emphasis on healthy options.
*Continue educational visits and seminars on healthy living promoting Jared's success.
*Concern over health and weight issues in the U.S. should continue demand in this market.
*Pricing is competitive.
Critical Issues
Subway Restaurants has a 59.9 percent share of the of the non burger sandwich market. This can be attributes to the number of restaurant locations, over 20,500, which is eight times the number of the nearest competitor, Quizno's. Totals sales continue to climb as the total number of locations increased by 14 percent in 2003 over 2002. Total market saturation has obviously not been reached.
*Continue to monitor Quizno's market growth and product development.
*Provide a more focus marketing research effort to determine if the Quizno's upscale dining décor is diverting customers from Subway when a Quizno's restaurant is located near our older (no frills décor) franchise restaurants. It may suggest the upgrading of older franchises would prevent erosion of current customer base.
*Monitor the grilled chicken submarine sandwiches on baguettes being offered by Burger King. With over 11,000 restaurant locations, this may become a threat to our non burger sandwich market, especially if customers can special order a lower fat version of the sandwich. More focused market research may be needed in this area.
*Continue to monitor the health concerns and obesity issues in the popular press. A recent Wall Street Journal article emphasizes the need for increased fiber in the American diet to protect against the increasing rate of diverticulitis and heart disease. The over processing of foods has resulted in an average U.S. consumption of 14.6 grams of fiber per day compared to the recommended 25 grams per day for an adult. Changes to our bread formulations may need to be considered to address this concern.
*Continue to monitor health issues concerning the meat packing industry and our suppliers. With the continued rapid growth of organic foods sales in the U.S. and the passage of the U.S. Organic Food Act in 2001, consumers will only continue to become more educated about sanitation, food additives, and health issues related to sandwich meats, breads and produce.
References
Adler, J. (2004, February n.d.). Takeout nation. Retrieved February 5, 2004, from http://www.msnbc.msn.com/id/412145/
Blimpie International, Inc. (2004). Busy Blimpie Activity Pages. Retrieved February 7, 2004, from http://www.blimpe.com/fun/fun.php
Blimpie International, Inc. (2004). Grow with us. Retrieved February 7, 2004, from
http://www.blimpe.com/menu/memu.php
Blimpie International, Inc. (2004). Eating & catering. Retrieved February 7, 2004, from http://www.blimpe.com/menu/menu.php
Burger King Corporation (2004). Grilled chicken Caesar club. Retrieved February 7, 2004, from http://www.burgerking.com/food/products/gccc.aspx
CNN (2001, February 20). Health: Federal organic rules become effective. Retrieved
February 1, 2004 from
http://www.cnn.com/2001/HEALTH/diet.fitness/02/20/organic.standards/.
Data Monitor (2004, January 22). Healthier options. Retrieved February 7, 2004 from, http://datamonitor.com/subway
Hewlett-Packard (2004, March 1). HP Invent. Retrieved March 1, 2004, from http://h30046.www3.hp.com/solutions/subway_case_study.pdf
Hoover's Online (2004). Hoover's online: Hoover's books database. Retrieved February 7, 2004 from www.apollolibrary.com
Hoover's Online Report Builder (2004). Hoover's online: Doctor's Associates Inc, 2004. Retrieved February 7, 2004 from, http://hoovers.com/subway/–ID_40450–/free-c0-factsheet.xhtml.
McCarty, M. J. (2003, October 22). Missing ingredient in American diet: Fiber has been all but eliminated from convenience products. The Wall Street Journal, pp. B1, B4.
McDonald's Corporation (2004). USA home page. Retrieved February 7, 2004, from http://mcdonalds.com/usa.html
Quizno's Franchises. (n.d.). Real estate opportunities site criteria. Retrieved February 7, 2004, from http://www.quizonosfranchises.com/realestate/site_criteria.asp
Taco Bell (n.d.). Wrap your business …around our brand. Retrieved February 7, 2004, from http://www.tacobell.com/ourcompany/franchise_recruit.htm
Wendy's International, Inc. (2004). Quality is our recipe. Retrieved February 7, 2004, from http://www.wendys.com/food/country_select.jsp?redirect=/food/Menu.jsp
Yahoo! Finance (2004, February 7). Miami subs corporation company profile. Retrieved February 7, 2004, from http://yahoo.com/ic/13/13588.html